Trial Testing FCR001 for Severe Scleroderma Underway in Michigan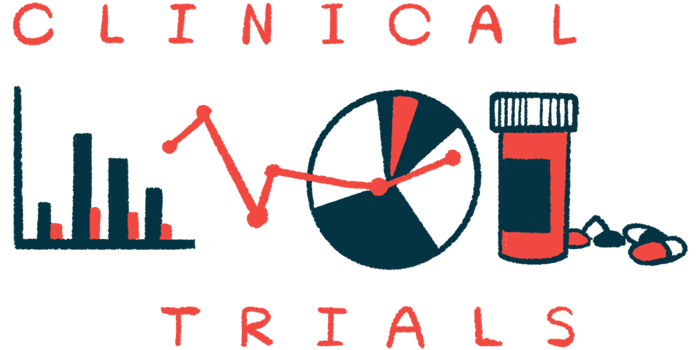 Talaris Therapeutics has launched a Phase 2 clinical trial to test its treatment candidate FCR001 for people with diffuse cutaneous systemic sclerosis (dcSSc), a severe form of scleroderma.
The trial, called FREEDOM-3 (NCT05098145), is now underway at the University of Michigan, where adults with rapidly progressing dcSSc who are at risk of organ failure will be screened for potential eligibility.
"I am delighted that the University of Michigan is the first activated site to participate in this important study," Dinesh Khanna, MD, director of the university's scleroderma program and one of the study's principal investigators, said in a press release.
The experimental therapy is designed to "restore self-tolerance in patients suffering from severe autoimmune diseases," said Keith Sullivan, MD, a professor at Duke University Medical School, known for his work in the immune system disorders.
"I am excited that FCR001 will be explored as a potential disease-modifying and perhaps corrective therapeutic option for patients with severe scleroderma," Sullivan said.
Additional study sites are expected to open next year, according to Talaris. More information on contacts and locations is expected to become available on the trial site.
Talaris announced plans last year for a Phase 1/2a trial, and has raised over $100 million to support the development of FCR001.
According to Nancy Krieger, MD, Talaris' chief medical officer, data suggest that people with dcSSc may benefit from hematopoietic stem cell transplant (HSCT), a procedure that basically aims to "reset" the immune system and then repopulate it using healthy cells.
Traditionally, HSCT involves a treatment called myeloablative conditioning — heavy doses of chemotherapy and/or radiation, which are designed to destroy immune progenitor cells in the bone marrow.
However, such myeloablative conditioning in traditional HSCT protocols generally "poses considerable safety risks, and disease recurrence has been observed," according to Krieger.
"Unlike autologous HSCT, which infuses the patient's own cells and requires full myeloablative conditioning to optimize efficacy, our investigational therapy, FCR001, is administered with non-myeloablative conditioning and involves the use of cells from a healthy donor with no genetic predisposition for scleroderma," Krieger said.
Talaris believes its therapy could change the standard of care for treating patients.
"Having observed firsthand the promise of autologous stem cell therapy in dcSSc patients, I look forward to exploring the potential of FCR001 to benefit these patients without the need for full myeloablative conditioning," Khanna said.
The FREEDOM-3 study aims to enroll about 18 participants, all of whom will receive one-time treatment with FCR001. Participants will be followed for up to five years, with a primary efficacy analysis at two years. The study's main goals are to assess the therapy's safety and the effect of treatment on blood components over time.
"Positive proof-of-concept data in this trial could support the potential applicability of FCR001 to other severe, systemic autoimmune diseases," Krieger said.
Talaris also is sponsoring two ongoing clinical trials testing FCR001 in people undergoing kidney transplants.