Zibotentan May Help Lessen Kidney Disease in SSc, Phase 2 Trial Shows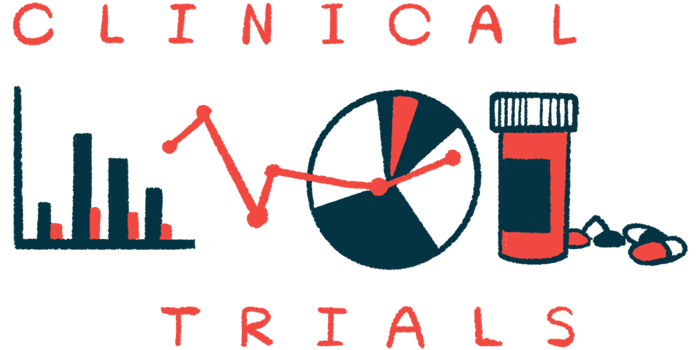 Daily oral treatment with zibotentan, a blocker of the endothelin protein receptor, was found safe, and possibly may be able to improve kidney function in scleroderma patients with kidney disease, a Phase 2 trial shows.
The study, "Zibotentan in systemic sclerosis-associated chronic kidney disease: a phase II randomised placebo-controlled trial," was published in the journal Arthritis Research & Therapy.
Scleroderma, also known as systemic sclerosis (SSc), is characterized by progressive scarring that may not only affect the skin but also internal organs, including the kidneys. Patients are at risk of developing chronic kidney disease — particularly those who experience scleroderma renal crisis, an established complication of SSc.
A protein called endothelin-1 plays a key role in scarring and also is implicated in blood vessel damage and other manifestations of SSc.
Zibotentan is a highly selective blocker of the endothelin receptor type B. Medications that are not selective for either the A or B types of this receptor, namely Tracleer (bosentan) and Opsumit (macitentan), have shown benefits in scleroderma-associated complications, with inconsistent improvements in kidney disease.
The Zibotentan Better Renal Scleroderma Outcome Study (ZEBRA) was a three-part Phase 2 study (NCT02047708) that launched in the U.K. in 2014. The three parts — ZEBRA1, ZEBRA2A, and ZEBRA2B — were conducted at a single center, the Royal Free London NHS Foundation Trust.
ZEBRA1 enrolled patients with mild to moderate (stage 2 or 3) kidney disease associated with SSc. The ZEBRA2A part involved SSc patients with scleroderma renal crisis who did not require dialysis, while ZEBRA2B enrolled people with SSc who were on hemodialysis.
Patients in ZEBRA1 and ZEBRA2A were randomly assigned to a placebo or zibotentan, delivered as a daily oral dose of 10 mg, over 26 weeks, or six months. Participants in ZEBRA2A were followed for six additional months. In ZEBRA 2B, the open-label part of the trial, all patients received escalating single doses of zibotentan — with doses ranging from 2.5 mg to 10 mg.
The main aim of ZEBRA1 was to assess the safety and tolerability of zibotentan, along with changes in the blood levels of VCAM-1 — a potential biomarker of SSc renal involvement — after 26 weeks.
In ZEBRA2A, the main goal was safety and tolerability, as well as changes after 26 weeks in the estimated glomerular filtration rate (eGFR), a measure of kidney function.
For ZEBRA 2B, the primary goals were safety and zibotentan concentration in the blood, measured at specific times. Such measurements were done at the initial dosage (baseline), and then at three, 24, and 30 hours. This is called a pharmacokinetic analysis. Patients received a dose of 2.5 mg zibotentan at their first visit, followed by 5.0 mg of zibotentan at their second visit.
In total, 13 patients were dosed in ZEBRA1, four in ZEBRA2A, and eight in ZEBRA2B.
In ZEBRA1, six patients — with a mean age of 62 — received zibotentan and seven, whose mean age was 65 years, were given the placebo.
A safety analysis revealed a total of 47 non-serious adverse events: 27 in the placebo group and 20 among participants on zibotentan. One adverse event, a case of pneumonia occurring in the placebo group, was deemed serious.
Fluid retention leading to ankle swelling occurred approximately one month after the first dosing in two patients on zibotentan. These incidents were considered possibly or probably related to treatment. One patient discontinued the treatment after eight weeks, with subsequent swelling resolution.
ZEBRA2A recruited only four patients, who were split into zibotentan or placebo groups. A total of eight non-serious adverse events were reported. These were distributed equally between those on the placebo and zibotentan.
One serious adverse event, a buildup of fluid around the heart — a condition called pericardial effusion — occurred in the placebo group. The other serious event, pneumonia, was found in a patient on zibotentan but was not deemed related to the study therapy.
In the ZEBRA2B group, one serious adverse event — a pseudoaneurysm of arteriovenous fistula (AVF) — was reported in the zibotentan group. An AVF results in leakage of blood at an abnormal connection between an artery and a vein. It was rated as moderate and not linked to the therapy.
An efficacy analysis of ZEBRA1 revealed no effects of zibotentan on circulating levels of VCAM-1 up to 52 weeks (one year) when compared with the study's start.
A trend of improvement (increase) in the levels of eGFR was seen after 26 weeks, or six months, and was even stronger at one year in the zibotentan-treated patients compared with those given the placebo.
No efficacy analysis was conducted for ZEBRA2A due to the small number of patients recruited.
Of the eight patients in ZEBRA2B, six completed the first dosing, and two completed a second dosing visit. The pharmacokinetic analysis showed that zibotentan levels were maintained within the therapeutic range.
Overall, these findings "provide support for the safety and potential efficacy of a highly selective endothelin receptor antagonist [zibotentan] that can be explored in future trials," the researchers wrote.