Sanofi is first to join CONQUEST platform trial for scleroderma
SRF hopes new platform will result in treatments for rare disease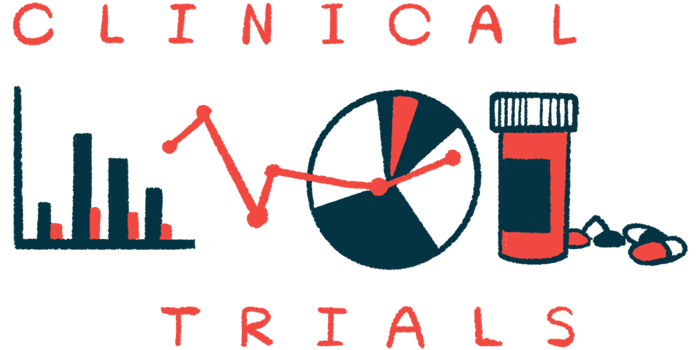 Sanofi will be the first company to join CONQUEST, a new platform trial launched by the Scleroderma Research Foundation (SRF), with a treatment candidate for interstitial lung disease associated with scleroderma.
A platform trial is a type of randomized clinical trial that uses a master protocol to compare multiple treatments at once against a single placebo group that serves as a common control. Its main goal is to find those treatments that should be moved from early testing on to the next level of study — in this case, from Phase 2b on to larger Phase 3 clinical trials — to speed the development of new therapies for the targeted disorder.
According to a study of platform trials published earlier this year, this research strategy — which targets a disease rather than a specific therapy — can help scientists more quickly find treatments that work.
"Recent advances in understanding drivers of autoimmunity and fibrosis [scarring] have generated a rich pipeline of promising therapeutics across autoimmunity and specifically, for scleroderma," Luke Evnin, PhD, chairman of the SRF, said in a press release.
"However, among other issues, the breadth and depth of opportunities poses clinical development challenges in a rare disease setting such as scleroderma, and CONQUEST arrives at the right moment to address those challenges," Evnin said.
1st round of new platform trial expected to start by year's end
About 400 patients are expected to join CONQUEST in the first round, which is planned to start in the last quarter of 2023, according to the SRF.
The initial focus of the platform trial will be on interstitial lung disease, a complication of systemic scleroderma.
This type of scleroderma can involve the skin and internal organs. When it causes scarring in the lungs, they become stiff, which makes it hard for patients to breathe properly. As the disease progresses, even simple daily tasks can become challenging.
Later on, the platform trial will focus on the skin and other manifestations of the disease, according to an SRF webpage detailing the initiative.
The CONQUEST platform trial is the first of its kind in a rare autoimmune disease, per the SRF. It will include patients from a global network of more than 130 centers dedicated to treating scleroderma in more than 22 countries.
It was clear … that a radical re-working of how we approach clinical trials in our rare disease community was required.
The platform is expected to be more efficient than traditional clinical trials in several ways. For example, new treatments can be tested without stopping patient enrollment or going through the entire regulatory review process again.
The trial infrastructure is set up once but can be used for multiple rounds, saving time and resources. Moreover, knowledge gained from each round helps improve the platform over time. It also generates data faster, which can lead to quicker results.
"I have been involved in numerous recent clinical trials for our scleroderma patients. It was clear to me that a radical re-working of how we approach clinical trials in our rare disease community was required," said Dinesh Khanna, MD, a principal investigator at CONQUEST.
"CONQUEST is a huge step forward and I am honored to lead a truly global effort that will unite the scleroderma community to efficiently test novel agents and speed the introduction of highly effective therapies to our needy patients," added Khanna, who directs the University of Michigan Scleroderma Center.
Toby Maher, MD, a co-principal investigator at CONQUEST, says the platform trial will bring together pharmaceutical companies, academia, and other experts in rheumatology and pulmonology.
"We anticipate that the rate of innovation in scleroderma will dramatically change," said Maher, also the director of interstitial lung disease at the University of Southern California Keck School of Medicine. 
CONQUEST platform trial to first focus on interstitial lung disease
The first patients — all with a diagnosis of interstitial lung disease associated with scleroderma — will be randomly divided into two groups as the study starts. In addition to Sanofi's therapy, another treatment candidate is expected to enter the first round, the SRF noted.
According to the master protocol, participants may be further divided based on stratification factors, meaning differences based on, for example, demographics or previous treatments. Here, such factors may include previous use of mycophenolate mofetil, an immunosuppressant, or the subtype of systemic sclerosis, which may be limited or diffuse.
Patients will receive either the treatment or a placebo for 52 weeks, or about one year. Instead of having separate placebo groups, there is one common control. This means that fewer patients receive a placebo, reducing the number of individuals who don't get the actual treatment.
The primary outcome measure will be a change in forced vital capacity (FVC), a measure of lung function based on the volume of air exhaled from the lungs after a deep breath, from the trial's start to week 52.
The staff at the SRF are eager to get started — and thankful to all who made the new platform trial a reality.
"As with our all of our research efforts, the incubation and assembly of CONQUEST was underwritten by generous SRF donors," Evnin said. "With essential contributions from expert clinicians other as well as our potential pharmaceutical partners, the platform is ready."
"We are confident that this initiative will pay huge dividends for the global scleroderma community — from patients, to clinicians, to our pharmaceutical partners," Evnin added.