'Know Scleroderma,' Campaign Says, During June Awareness Month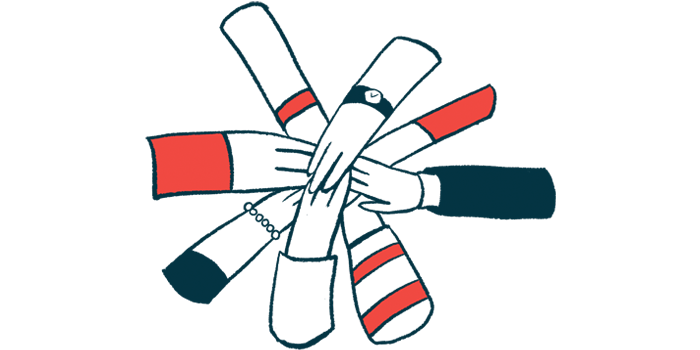 June is Scleroderma Awareness Month, and the scleroderma community is working to increase awareness of this rare disease with several campaigns.
In a video released at the start of the month, the National Scleroderma Foundation is asking everyone to "know scleroderma."
"To know scleroderma is to understand the impact of a rare disease that can be life-threatening and change lives forever," said Mary Wheatley, the foundation's CEO.
"The more you know scleroderma, the closer we are to overcoming scleroderma forever," Wheatley added.
Other groups in the scleroderma community are also rallying this month to promote awareness and provide support to people affected by the condition. The Scleroderma Research Foundation (SRF) kicked off the month by hosting a free online patient forum called Collaborating for a Cure.
The SRF is also promoting use of the hashtag #SayScleroderma on social media. The hashtag campaign was first launched last year, with the aim of sharing stories of people affected by the disorder and offering ways to contribute in the scleroderma community.
"Even when Scleroderma Awareness Month ends, spreading awareness doesn't need to stop. Let's continue to #SayScleroderma, until we one day find a cure," the SRF states on its website.
Scleroderma and Raynaud's U.K. (SRUK) is also working to promote awareness this June. The organization is holding a fundraiser called Walk for SRUK, which aims to raise £19,000 (about $23,825).
"There are 19,000 people in the UK … currently diagnosed with scleroderma, and with your help, we can reach out and support each and every one of them, and their families," the SRUK website states.
For the fundraiser, participants are encouraged to go for a walk in whatever way they can, depending on their own needs and abilities.
"We know that some days every step can be a challenge, so whether it's 10 steps or 10 miles this is your walk, your way, and every step will improve the lives of all those affected by Scleroderma and Raynaud's," the organization states.
World Scleroderma Day is June 29. The date marks the anniversary of the death of Paul Klee, a Swiss artist who had systemic scleroderma, according to the Federation of European Scleroderma Associations (FESCA).