Raising Awareness and Knowledge of Autoimmune Diseases for March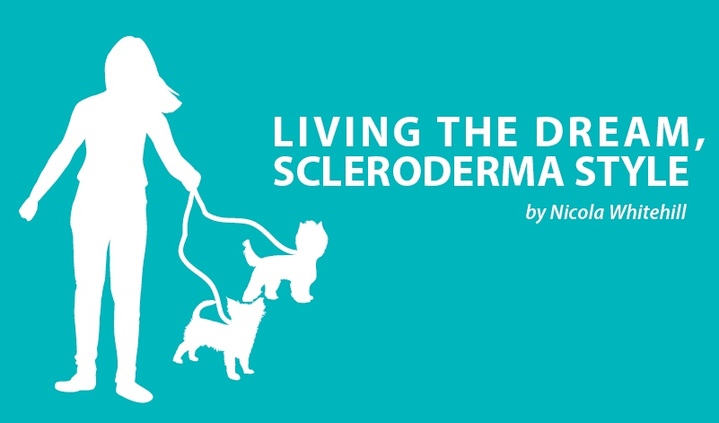 As March is Autoimmune Disease Awareness Month, today I am going to focus on the autoimmune diseases and discuss the similarities in clinical unmet needs between some of the diagnoses.
While it is widely known that an autoimmune disease is one in which the immune response starts to attack healthy tissues, it may come as a surprise that the American Autoimmune Related Diseases Association (AARDA) lists more than 80 identified autoimmune diseases. The most commonly known include: multiple sclerosis, rheumatoid arthritis and diabetes.
Each autoimmune disease is detected by a blood test identifying the presence of specific antibodies. This is an extremely important test, as the presence of autoantibodies (the body's immune response) will indicate which type of autoimmune disease is present.
The anti-scl70 anti-topoisomerase antibody indicates diffuse scleroderma, whereas anti-centromere antibodies indicate the limited systemic form. Other autoantibodies such as anti-U3 or anti-RNA polymerase indicate probable kidney involvement.
Non-laboratory tests  are also carried out to determine a diagnosis. For a scleroderma patient, this includes skin score assessment and organ function tests, such as ECG, ECHO, and lung function tests. I have previously written about this, and of my skin biopsy tests here.
Sadly, as we know too well, that scleroderma (systemic sclerosis) is classified as a rare disease. Feb. 28 was Rare Disease Day Europe and Rare Disease Day US, with this year's theme being "research." I wrote about how this impacts the scleroderma patient and rare disease patient in general, and about the scleroderma patients' unmet clinical needs.
Scleroderma is classified as a "rare rheumatic musculoskeletal disease," and the The British Society for Rheumatology — in its report, "A collaborative approach to improving outcomes in rare rheumatic and musculoskeletal diseases: report from a National Workshop | 7" — states:
The spectrum of rheumatic and musculoskeletal diseases that are treated by rheumatology teams includes over 200 conditions affecting blood vessels, joints, bones, muscles and connective tissues.
Rare Rheumatic Musculoskeletal Diseases (RMDs) can be categorized into two distinct groups:
Rare autoimmune rheumatic diseases, comprising Systemic Vasculitis  (eg. ANCA-associated Vasculitis, Giant Cell Arteritis, Takayasu's Arteritis, Behçet's Syndrome) and Autoimmune Connective Tissues Diseases (eg. Systemic Lupus Erythematosus, Systemic Sclerosis [Scleroderma], Myositis, Sjogren's Syndrome);
Rare non-autoimmune rheumatic diseases, comprising Metabolic, sclerosing and dysplastic bone diseases (eg. Osteogenesis Imperfecta, Fibrous Dysplasia, Hyperostosis Syndromes, SAPHO syndrome) and Dysplastic diseases of joints and inherited disorders of connective tissue (eg. Epiphyseal Dysplasias, Ehlers Danlos Syndrome, Marfan Syndrome, Stickler's Syndrome).
This report highlights some of the numerous different autoimmune diseases which there are, and their complexity in the medical care for such.
The report goes on to state:
Although these are distinct, individual conditions, for the purpose of implementing the UK Rare Disease Strategy they are best considered under a single 'umbrella'. This is because they share a number of common features, including:
overlapping clinical and serological features
similar disease mechanisms, many of which have origin in immune system abnormalities
convergent treatment pathways; immunosuppression, B cell depletion or cytokine inhibition
impact across multiple (similar) organ systems and hence need the same MDT composition.
The report highlights the need for an early diagnosis to prevent potential life-threatening or serious organ damage, with patients managed by a multi-disciplinary team due to the multi-system nature of the conditions. These are golden hallmarks of best practice for all rare disease patients.
I had the pleasure and honor to present the 'Raynaud's and Scleroderma Patient's Reality' at the BSR Conference in 2015. Here you can find details of this year's conference, April 25-27 in Birmingham. I wrote about the UK Scleroderma Management Guidelines when they were published by BSR in June 2016.
Autoimmune Disease Awareness Month gives us the perfect opportunity to continue raising awareness of scleroderma, Raynaud's and other autoimmune-related conditions. I previously discussed several of the "overlap symptoms," such as pain and hair loss, mobility and fatigue, with these being only a few examples of symptom commonality.
All in all, increased investment in clinical and medical research is desperately needed to improve day-to-day reality for people  living the autoimmune and rare disease diagnostic journey, as well as quicker access to innovative treatments.
I ask that you please donate to the SclerodermaUnit – Royal Free Hospital research fund, where 100 percent of donations are used for medical research.
To keep up-to-date with the social media campaign, you can follow #ADAM #SclerodermaFreeWorld #RaynaudsFreeWorld
Living the dream, scleroderma style.
Note: Scleroderma News is strictly a news and information website about the disease. It does not provide medical advice, diagnosis, or treatment. This content is not intended to be a substitute for professional medical advice, diagnosis, or treatment. Always seek the advice of your physician or other qualified health provider with any questions you may have regarding a medical condition. Never disregard professional medical advice or delay in seeking it because of something you have read on this website. The opinions expressed in this column are not those of Scleroderma News, or its parent company, BioNews Services, and are intended to spark discussion about issues pertaining to scleroderma.