Advanced Ultrasound of Skin May Best Determine Scleroderma Activity and Progression, Study Suggests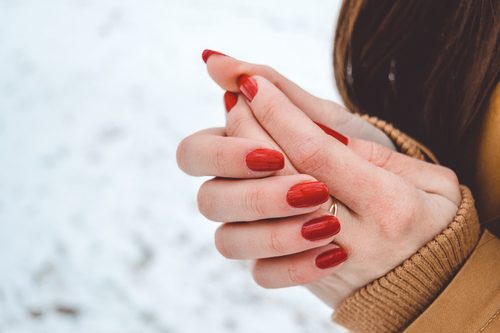 An advanced imaging technique, called ultra-high-frequency ultrasound (UHF-US), provides detailed information of all skin layers to better detect and characterize skin involvement in people with scleroderma, a pilot study reports.
The ability of this technology to precisely measure damage in the dermis, the skin's inner layer, may be explored in the future to quantify disease activity and progression, aiding clinicians in choose better treatments, the researchers said.
The study, "Performance of ultra-high-frequency ultrasound in the evaluation of skin involvement in systemic sclerosis: a preliminary report," was published in the journal Rheumatology.
Skin damage is one of the major clinical features of scleroderma, characterized by thick and shiny skin caused by the accumulation of scar tissue.
Skin involvement in scleroderma is commonly measured using the modified Rodnan skin score, which determines skin thickness. It is typically used to measure treatment responses in clinical trials, and to predict disease activity and patient survival. However, it gives variable results.
"Therefore, a more objective, sensitive and reproducible tool for the measurement of [scleroderma] skin involvement is needed, for both clinical trials and daily clinical practice," the researchers wrote.
A team from Spain, Serbia and Italy conducted a study using UHF-US, a recent technology that provides a much higher image resolution than conventional ultrasound.
UHF-US employs higher wave frequencies (as high as 70 MHz), which enables an image resolution of 30 μm (micrometers). This can be used to see with considerable detail structures within the first centimeter of the skin, including the epidermis (its outermost layer), dermis, and hypodermis (deeper layer, below the dermis).
Researchers imaged the skin of 21 scleroderma patients (mean age 55, range 30 to 76) and six healthy controls recruited at the Hospital General Universitario Gregorio Marañón, in Spain. Sixteen (76.2%) patients had limited cutaneous and five (23.8%) had diffuse cutaneous disease.
Generally, people with limited scleroderma have skin symptoms only affecting the face, arms, hands, and fingers, while those with diffuse disease have widespread skin damage accompanied by internal organ damage.
Previous studies have identified the dermis as the damaged skin layer in scleroderma. For this reason, the team used UHF-US to precisely look at the separation between the dermis and the hypodermis.
Results enabled precise measurement of dermal thickness. The thickness of the fingers' dermis layer was significantly higher in patients than in controls, in contrast to findings in the forearm.
UHF-US scans also showed that people at an early phase of scleroderma, characterized by puffy fingers, had significant swelling (edema) that altered the structure of the hypodermis. This was an unexpected finding, the scientists said, and suggests that this skin layer may be more important in initial disease stages than previously thought.
UHF-UF images also found differences in the texture of the dermis and hypodermis, which could be used to discriminate between patients and controls.
Of note, there was a "good to excellent" agreement between thickness measurements done by three different rheumatologists, supporting that UHF-US results are reliable and have low variability.
"Our data demonstrated that UHF-US precisely measured the thickness of the dermis in different areas of the body. This may be of significant help in catching the activity and the severity of the disease, and in the future also potentially in tailoring an adequate treatment of the disease," the researchers wrote.
Pending results of larger studies, the method could prove valuable for quantifying disease activity and progression over time, they added.