FDA clears Phase 1/2 trial of CAR T-cell therapy for dcSSC
KYV-101 targets CD19, a protein on the surface of B-cells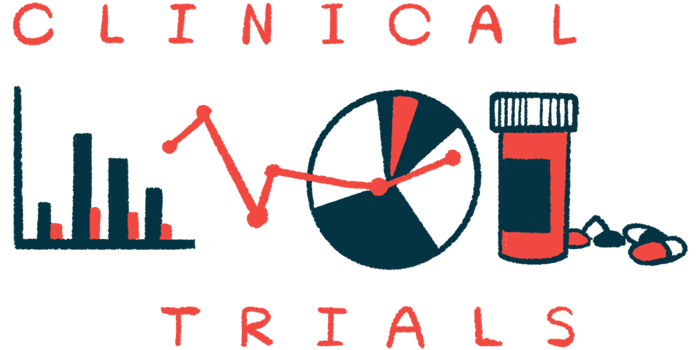 Kyverna Therapeutics is launching a Phase 1/2 trial to evaluate its investigational cell therapy KYV-101 in adults with diffuse cutaneous systemic sclerosis (dcSSc).
The move follows the therapy's recent clearance of an investigational new drug (IND) application by the U.S. Food and Drug Administration (FDA). The trial, called KYSA-5, is the third study of KYV-101 and joins the ongoing Phase 1 KYSA-1 trial in the U.S. and the Phase 1/2 KYSA-3 trial in Germany. Both are testing the therapy candidate for lupus nephritis, a lupus complication marked by kidney damage.
"We are immensely proud of being able to bring KYV-101 to patients suffering from scleroderma," Peter Maag, PhD, CEO of Kyverna, said in a company press release. "We are keen to initiate our KYSA-5 trial in this new patient population and generate data to support our KYV-101 design goals."
What is KYV-101?
Scleroderma, also called systemic sclerosis, is an autoimmune disease that causes scar tissue to accumulate in the skin and internal organs. People with dcSSc are more likely to have widespread skin scarring and see their symptoms get worse faster. B-cells, the immune cells responsible for producing antibodies, are hyperactive in conditions such as scleroderma or lupus.
KYV-101 is a CAR T-cell therapy that target CD19, a protein on the surface of B-cells. The therapy involves modifying a patient's immune T-cells with a chimeric antigen receptor, or CAR, that's engineered to recognize and eliminate disease-causing B-cells.
According to Kyverna, parts of KYV-101 are designed to minimize the release of pro-inflammatory cytokine molecules, maximize the depletion of B-cells, and improve clinical tolerability.
"With the deep B cell depletion from KYV-101 treatment, patients with scleroderma may have a full reset of their immune system to stop the vicious cycle of their overactive immune system," Maag said.
Luke Evnin, chairman of the Scleroderma Research Foundation, said the organization welcomes the move forward with the KYSA-5 trial. "We await the results with optimism that CAR-T driven B-cell ablation may ultimately deliver efficacy with adequate safety for a broader range of our patients than immune-ablative chemotherapy alone," Evnin said.