Raynaud's Association Campaign Aims to Raise Awareness About Disease's Pain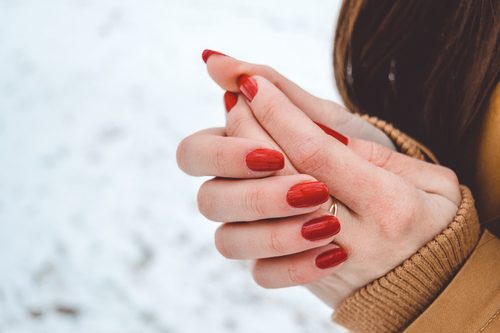 "Don't Turn a Cold Shoulder to Painful Fingers" is the new campaign launched by the Raynaud's Association to raise awareness about the pain experienced by those affected by Raynaud's phenomenon.
The association is inviting patients to share their stories, the challenges they had to deal with by being dismissed by people they know or care about, and about their lack of understanding or belief regarding Raynaud's pain and discomfort.
The stories can be shared at the association's website or on its Facebook page.
"Together we can stop the "Cold Shoulder" treatment!" the association states on its page.
Raynaud's, either as a primary disease or linked to other illness including scleroderma, can cause great discomfort and pain, compelling patients to adjust their life in order to minimize its effects. However, for many enduring this condition, dealing with pain can be a challenge because doctors, family, and friends may dismiss its effects.
"Our blogs, newsletters, social media and other forums are filled with stories about the frustration of being taken seriously," Lynn Wunderman, founder and chair of the Raynaud's Association, said in a press release.
When temperatures get colder, approximately 5-10% of the population experience numbness and pain in their fingers, toes, and other extremities. This often is caused by reduced blood flow in the affected areas due to constriction of the vessels, which can be the result of stress or other illnesses.
Such events often are detected by change in color of the affected extremity, turning white, blue or red, as the small blood vessels change their behavior. The resultant visual effect has been nicknamed "Zombie Hands," as the fingers lose their normal color and appear literally dead, as blood flow is constricted during attacks.
"Ninety percent of Raynaud's sufferers don't seek treatment and too many physicians pay short shrift to those who do," Wunderman said.
"Treatment is important because some sufferers may have an underlying condition such as systemic scleroderma or lupus. Early detection is key to successful treatment," she added, noting that a simple blood test could rule out these diseases.
October is Raynaud's Awareness Month and the association is making available an interactive Multichannel News Release where patients, family members, friends, and doctors can find useful information about the disease.
With the new campaign, website, blog, newsletters, videos, and other outreach material, the association wants to fight against dismissive and skeptical attitudes toward Raynaud's patients and their pain.
Among the available resources, Raynaud's patients can find:
The Cold Facts on Raynaud's, a small guide containing educational materials from the organization's website, brochures, and newsletters.
A 4-minute educational video that shares an overview on typical triggers, symptoms, and forms of Raynaud's.
The Raynaud's Marketplace, where it is possible to find a selection of more than 20 products that were evaluated by the organization and may be beneficial for patients.
Anyone interested can become a member of the Raynaud's Association by filling out a membership form. Members receive quarterly newsletters and information about events of interest to the Raynaud's community.
To support the Raynaud's Association and its patient-empowering work, also people can make tax-deductible donations.