Dartmouth Researchers Identify Various Biological Pathways That are Involved in Different Subsets of Systemic Sclerosis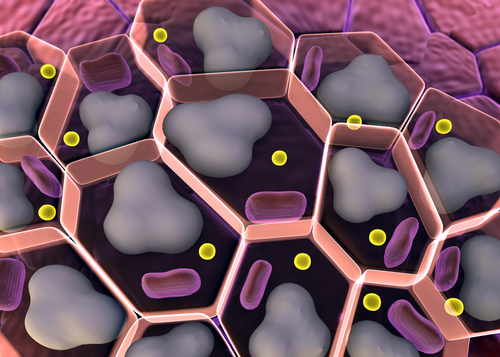 Evidence is unclear about why some patients with systemic sclerosis (SSc) respond to treatment while others do not. However, a research team from Dartmouth was able to identify various biological pathways that are involved in different subsets of systemic sclerosis.
Results from the research were published in two articles: the first in PLoS One under the title "Experimentally-Derived Fibroblast Gene Signatures Identify Molecular Pathways Associated with Distinct Subsets of Systemic Sclerosis Patients in Three Independent Cohorts," and the second in PLoS Computational Biology under the title, "Systems Level Analysis of Systemic Sclerosis Shows a Network of Immune and Profibrotic Pathways Connected with Genetic Polymorphisms."
"This work uses rare patient samples collected from three different clinical centers and analyzed by modern genomic technologies in my laboratory, and then integrated using a novel bioinformatics strategy that we developed," explained Michael L. Whitfield, Ph.D., Associate Professor of Genetics at Dartmouth, in a recent news release.
Since Systemic sclerosis (SSc) is a complex heterogeneous autoimmune disease, there is a lack of treatments. Furthermore, the condition has multiple subtypes that can only be assessed via genetic profiling. In the studies, the research team led by Dr. Whitfield examined skin SSc sample biopsies via translational genomic and bioinformatic methods.
The researchers observed four different gene expression subtypes of SSc, specifically fibroproliferative, inflammatory, limited, and normal-like.
[adrotate group="3″]
The studies' research questions involved determining which are major pathways underlying each intrinsic subset that may be driving pathogenesis; which genes or features are commonly deregulated; and how these genes are related to genetic risk factors for the disease.
At the moment, findings from the studies are the most comprehensive in signaling pathways in SSc, and can potentially be used by clinics to diagnose and treat patients. Moreover, the findings include identification of biological pathways that influence disease progression. In addition, the researchers were able to converge subsets of genes that may be the cause of SSc subtypes, and link SSc genetic risk factors with deregulated pathways, all converging in the immune system. Based on this, the researchers suggest that inflammation is the starting point of the condition.
"Our methods and results demonstrate the efficacy of team science," said Whitfield in the news release. "This was a truly interdisciplinary effort by physicians, mathematicians, molecular, and computational biologists to understand this disease. It represents a true bench-to-bedside translational research project."
The researchers are now examining potential drugs targeting the newly discovered impaired pathways in different SSC subtypes. In addition, the researchers are working on organizing the diagnosis criterion for the different SSc subtypes.