'You Brought Scleroderma on Yourself' is a Toxic Notion I Reject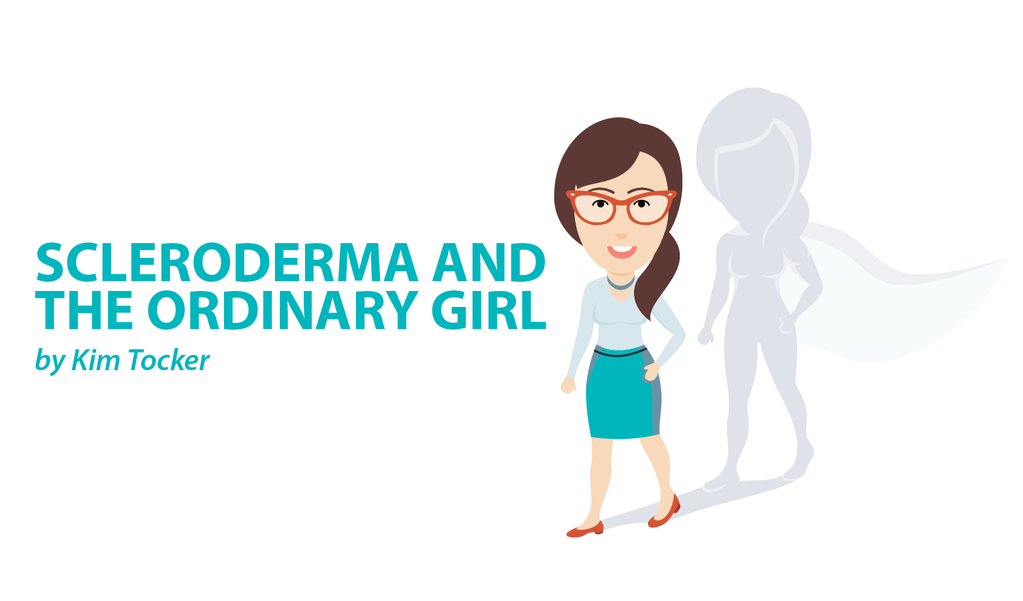 There is a certain type of person I have encountered on my scleroderma journey. These individuals just cannot control their compulsion to share ideas about why I have scleroderma. Unfortunately, they annoyingly continue to pop up occasionally in my life with their theories (similar to an outbreak of herpes or dysentery).
I truly find these people offensive. Over the years, I have figured out the way to respond to their toxic notions is simply with logic. Initially, however, I found that thinking rationally wasn't possible when I encountered these foolish people and the nonsense they dished. Usually I was too numb to respond, blown away by their inability to engage their empathy and examine why they wanted to blame me for having scleroderma.
I would like to offer a selection of the most common absurdities I have come across since my diagnosis, with my logical thoughts about each. I believe it is important to think carefully about the claptrap these people dispense. Because once I understood how their arguments are flawed, it was easier to have a logical reply ready to shut them down.  
"You've got scleroderma because you haven't dealt with some psychological issues in your life." 

I am a trained counselor, with more than 15 years in practice experience, and I can confirm that those people who run the marathons, eat healthy, or have few medical problems, also have psychological issues … So, why don't they have scleroderma? Added to that, counselors always must confront their own psychological challenges during supervision, something I did all my working life. You'd think I'd be the epitome of mental — and thus physical — health, wouldn't you?
"You've got scleroderma because you don't have faith enough/haven't been praying enough/aren't believing enough that you can he healed." 

This one is of particular disdain to me and my opinion is that it never comes from a loving source, no matter how much it is dressed up to look as if it is. It usually stems from guilt-driven faiths or spiritual origins. The implication here is that I'm not a good-enough person. The dangerous result when someone takes this suggestion seriously is that they end up becoming extremely unwell through trying to be good enough and then can burn out physically, emotionally and spiritually. I am not interested in being involved in beliefs as harmful and unloving as these.
"You've got scleroderma because of bad karma." 

Similar to the above, but with a slightly different, toxic, and especially bitter flavor, this one implies that I've been such a bad person somewhere along the line that I am being punished because of what I did. I can confirm that what I suffer with every day at the hands of scleroderma must mean that I have committed all sorts of unspeakable atrocities — evil actions. for which I certainly would have been incarcerated a long time ago, meaning I would be suffering with scleroderma behind a prison wall somewhere by now. Instead, I'm simply invisibly imprisoned by scleroderma, which has nothing to do with being an ax-murderer.  
"You've got scleroderma because you chose to have it in a past life."

It amazes me, this one. Have you ever seen anyone standing at a buffet, confronted with a huge array of possible food choices saying "Excellent! I'm going straight for the seafood, because I'm allergic, and can't wait to suffer with anaphylaxis, gasp for breath and die in agony?" No. Neither have I. Assuming that one does actually get to choose a next life, then why would anyone EVER select the most horrible? I'm unsure of the origins of this particular offering, but I find it a very twisted concept.
I'm sorry these people have a need to blame me for being unwell, and can deduce only that somehow it makes them feel better to find an imaginary fault in me rather than in their own toxic thinking.
I'm not buying it and I won't wear it. I'm not called a scleroderma warrior  for nothing, so don't try to mess with me. I won't be wasting my energy on this rubbish!
***
Note: Scleroderma News is strictly a news and information website about the disease. It does not provide medical advice, diagnosis, or treatment. This content is not intended to be a substitute for professional medical advice, diagnosis, or treatment. Always seek the advice of your physician or other qualified health provider with any questions you may have regarding a medical condition. Never disregard professional medical advice or delay in seeking it because of something you have read on this website. The opinions expressed in this column are not those of Scleroderma News, or its parent company, BioNews Services, and are intended to spark discussion about issues pertaining to scleroderma.