Waiting Is the Hardest Part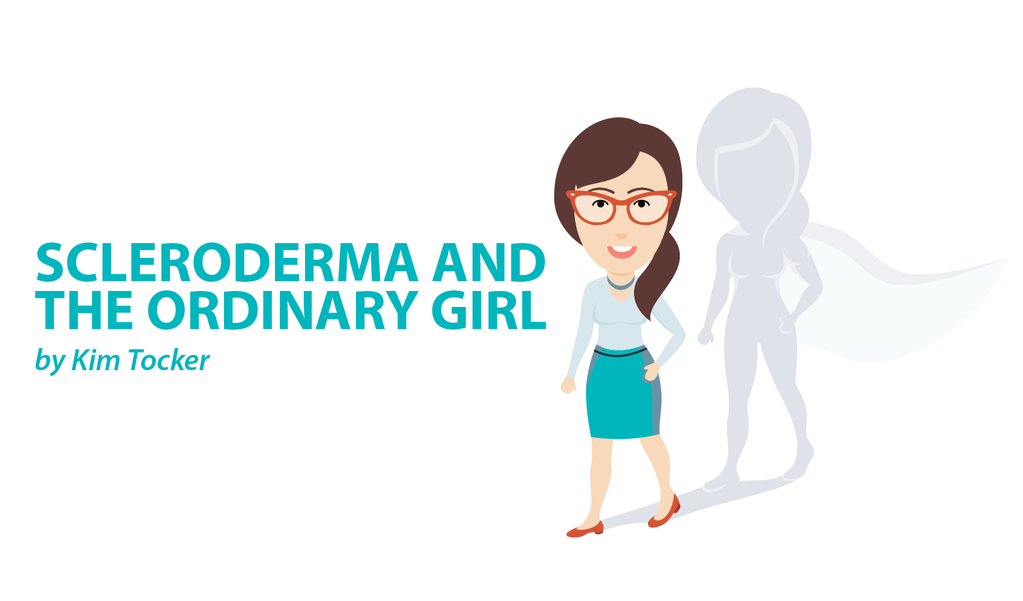 Every morning I am woken early by my husband, Max, brandishing a cup of tea and some toast. My body is always stiff, sore and swollen. I am unable to do very much until I've eaten something so I can take my pain relief medications. Once I've swallowed my medications, the waiting begins. I hold off attempting to get up and shower until I know I can manage it without being in too much pain.
As I sat in the bed this morning waiting for the blessed relief those little white pills bring, I realized that living with scleroderma has introduced a new dimension to my life. It is, of course, the element of waiting; those pockets of time where I must live in my bubble, waiting for something to occur that will change how the disease is holding me stagnant and allow me to move forward.
There are so many examples of how scleroderma halts my progress on any given day. The pain it causes results in waiting for medications to work, which is usually the very first moment waiting to greet me. But there are many others.
Sitting in the waiting rooms of doctors and hospitals keeps my nerves jangling and my mind wandering into all sorts of unknown places. My mind eagerly searches for answers about whether I'll be heard, physically hurt, or taken seriously once I am taken through to the doctor's office or procedure room. Anxiety abounds.  
Then there is the "watch and wait" approach that the doctors often suggest. "Yes Kim, your breathing is certainly compromised, and we think that's because of thickening of the alveoli in your lungs and reduced DLCO. But we are going to take a watch and wait approach at this stage." 
Waiting when I know there is something progressively going wrong on the inside of my body, out of sight and out of my control, is a strange and scary feeling.

I often have to wait for help from others, as I need help removing lids, lifting heavy bags, and cutting up my dinner. There are many tasks that scleroderma will not allow me to do, so there is a delay and waiting period before others can come to my aid. Don't get me wrong, I totally appreciate it when people step in and do what they can for me. However, life does go on hold until help arrives, and while these pockets of time are usually minimal, I'm coming to understand more and more that the immediate satisfaction of an issue achieved through my own actions is becoming a thing of the past.  
The power to make arrangements to be with others has also become part of the waiting game. There are few plans that can be made these days, as I must wait until the day in question approaches to see what my fatigue and pain levels are. Then I must make a judgement call as to whether I am able to manage a full outing or just aim to achieve the bare minimum for that day.
When I was a kid, I remember traveling in the car for holidays for four to six hours at a time. There was the constant question throughout the journey from the back seat of, "How long to go now?" It must have driven my parents crazy! These days I've started to give up on asking those kinds of questions. 
As we do when living with scleroderma, I've adapted and I'm learning to become a seasoned "waiter" these days. Whether it's because I don't have the energy to fight against the waiting game, or I have simply just learned the skill, waiting is getting easier.
I feel as if I've developed an appreciation for enjoying the scenery while being trapped in my waiting bubble. Perhaps I have learned through practicing mindfulness to try to stay in the moment, and not move forward into anxiety or backward into depression. Whatever it is, I'm grateful I am more able to appreciate the journey rather than waiting and anticipating the end.
It seems fitting to end this column with a tribute to one of my favorite musicians, who sadly passed away last week. Tom Petty – "The Waiting" – enjoy. 
***
Note: Scleroderma News is strictly a news and information website about the disease. It does not provide medical advice, diagnosis, or treatment. This content is not intended to be a substitute for professional medical advice, diagnosis, or treatment. Always seek the advice of your physician or other qualified health provider with any questions you may have regarding a medical condition. Never disregard professional medical advice or delay in seeking it because of something you have read on this website. The opinions expressed in this column are not those of Scleroderma News or its parent company, BioNews Services, and are intended to spark discussion about issues pertaining to scleroderma.