What Makes Scleroderma Patients Such Strong People?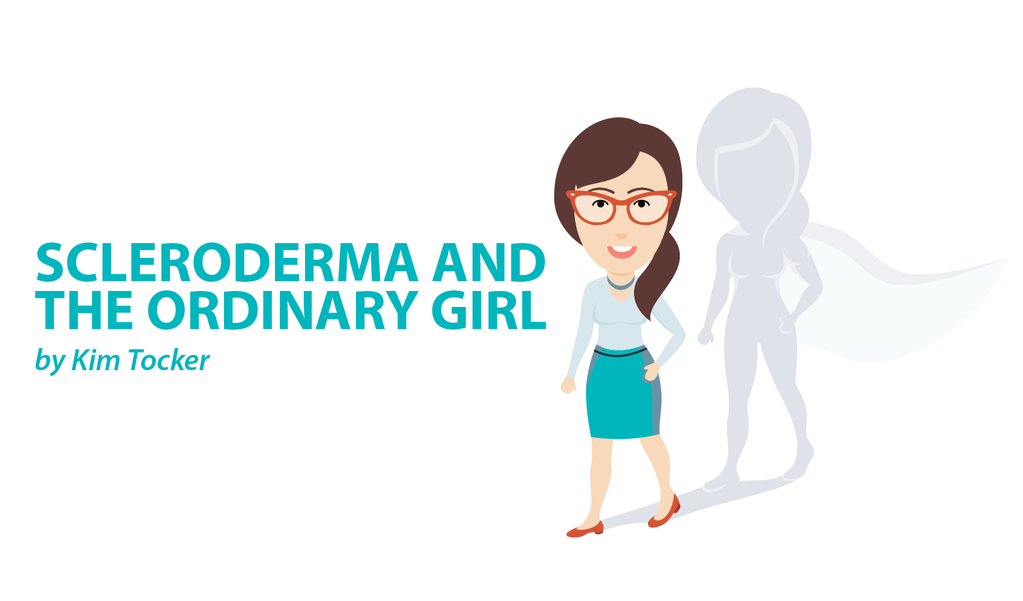 Naturally, I am in contact with many people who have scleroderma, because I also have systemic scleroderma. I connect with other patients either through social media networks online or in person.
Some scleroderma patients are high-profile people, many of whom we know well because we see their pictures, blogs, and inspirational videos on Facebook. They are all wonderful people. For the most part, the other group of scleroderma patients is not in the public eye. They go about their lives in private, while struggling with all of the same issues and challenges. Of course, they are just as wonderful as the higher profile patients are.
Despite which group you fall into, one thing I think we have in common is the fact that we are all extremely strong and resilient people. We have many obstacles to overcome, and each day always presents a challenge — whether it is an unexpected flare-up, profound fatigue, or high pain levels.
I have been wondering what creates our resilience and strength.
How does this actually come about? My thoughts are that rather than a single factor, it is actually a process that occurs in each of us, beginning at the moment we are diagnosed.
Once we understand we have scleroderma, we "engage" with the disease. After all, we don't have a choice but to do so, and the transformation begins. It seems to me this phenomenon is a continual self re-invention process. As the disease progresses, it throws up constant changes that affect so many facets of our lives.
When I consider my appearance changes, I realize I have had to reinvent my look each time scleroderma progressed and gave me a new challenge. So far, I've embraced the prednisone-induced, "squirrel-faced, bloated body" challenge that involved draped layered clothes and hats. I also learned to live with the "I'm losing my hair thanks to new medications" look, involving a trendy and very short cut and dangling earrings. Then there was the "telangiectasia is taking over my face" look, which was when I finally accepted wearing makeup was going to be a forever part of my life. There is also the "where are my lips actually disappearing to?" problem that I am still figuring out. Currently, I am now moving into my hippie look, as my hair grew back curly after losing it to medication. I am allowing it to grow free and long and wearing baggy psychedelic harem pants over my poor, operated, painful knees.
We don't only just adjust to our changing appearances, as there is a myriad of many other issues that having scleroderma presents. There are the constantly varying medications, involving side effects and reactions. There is also a shift in the nature of our relationships, particularly with spouses, but also with even the closest of friends. Plus, there are career interruptions, requirements to become much more assertive in order to advocate for ourselves, and financial differences because of increased medical expenses. Unfortunately, the list of what we must adapt to goes on.
But we adapt, don't we?
We take what the disease gives us, and we run with it. We continue doing our best to accept and incorporate the challenges that constantly change, and learn how to exist with them as functional and acceptable as possible.
It isn't easy; we weren't born chameleons, with a natural ability to change as often as required. We have had to develop skills while negotiating the disease. The acceptance, commitment, learning process, and sheer hard work involved to cope with every single change the progression of this disease brings is an enormous undertaking. We have little choice but to partake in these challenges if we are to live the best we can with scleroderma. One who tries to adapt the best they can also produces the amazing strength and resilience that we all seem to have.
It seems that while we continually adjust, adapt, and reinvent ourselves, we also have managed to produce this wonderful strength and resilience as a marvelous kind of by-product. Would we have been this way if we didn't get scleroderma? Who knows. But for now, I think I'm personally OK with it all. 
***
Note: Scleroderma News is strictly a news and information website about the disease. It does not provide medical advice, diagnosis, or treatment. This content is not intended to be a substitute for professional medical advice, diagnosis, or treatment. Always seek the advice of your physician or other qualified health provider with any questions you may have regarding a medical condition. Never disregard professional medical advice or delay in seeking it because of something you have read on this website. The opinions expressed in this column are not those of Scleroderma News, or its parent company, BioNews Services, and are intended to spark discussion about issues pertaining to scleroderma.