Taming the Fear That Scleroderma Brings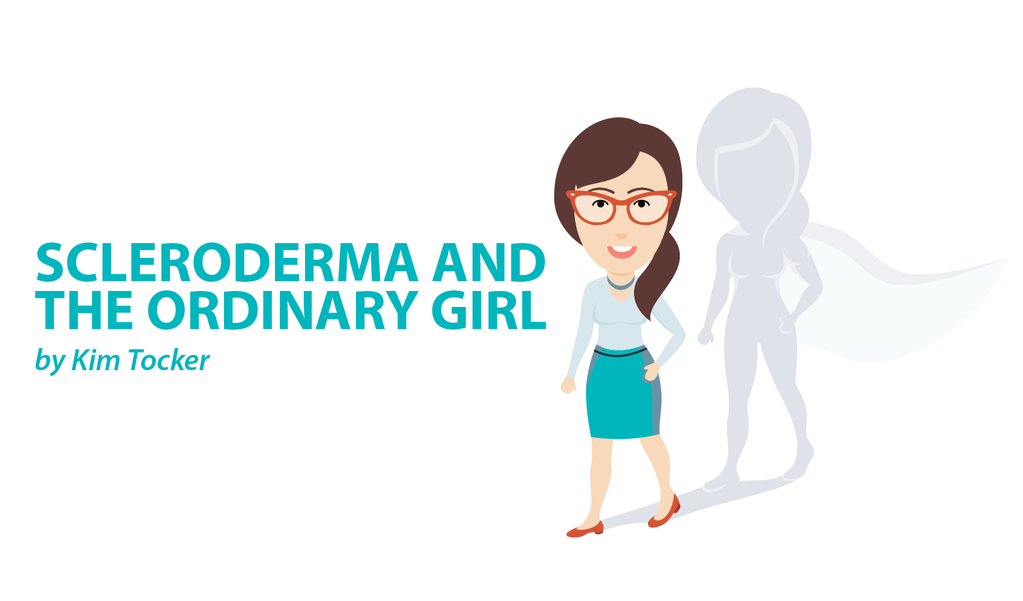 It's two days before I have surgery as a scleroderma patient, and because I have endured one total knee replacement already, I unfortunately know what I am in for.  However, in the lead-up to the big day, I have had a visit from an unwanted guest … a familiar, nasty and oppressive little monster.   
I've experienced the presence of this entity on a number of occasions in my life, and increasingly so since having scleroderma.
That unwanted guest is fear.

Fear can be a powerful menacing presence. I believe it underpins many negative human conditions and actions: anxiety, depression, low self-esteem, acts of violence, bullying — the list could go on.
When confronted with the kinds of procedures I must face as a scleroderma patient, it is fear that warns me I am about to undergo something that might be painful or uncomfortable. That's OK. After all, if the fear monster didn't visit from time-to-time with warnings, I'd be doing really dumb things, such as running into the middle of a busy road during peak-hour traffic just for fun. 
Clearly, fear can be useful, especially in life-threatening situations. However it can be overreactive, and in these cases I can enter into some negotiations with the monster itself. But it is important that I come to an acceptable understanding, thus alleviating myself of a lot of the dread and, consequently, managing the situation.
I knew I'd feel frightened about the surgery. It's a painful operation, and I will need to be brave. So I couldn't understand why my normal little fear monster somehow managed to organize a full-blown party for him and about a hundred of his mates; complete with raging music, copious amounts of alcohol and naked dancing. I had become completely swamped and overwhelmed by the whole thing, and it was consuming me. It is pretty difficult to negotiate with a full-on, out-of-control fear party underway.
It's taken me a day or two to work out what was going on. It seems that a party had been organized to draw my attention to something about this surgery.  
While the operation is painful and takes a long time to get over, I've realized that this isn't what I'm most afraid of.  The monsters are trying to warn me about an insidious phenomenon that, I now realize, occurs with many aspects of life with scleroderma — and it's tied up with having a rare disease.
You see, many people — including a number of medical professionals— don't understand the disease or the reality it entails for patients. Major surgery for those who are well requires stamina, bodily strength and the ability to heal. But for me, just getting over a simple cold can take weeks.
People with scleroderma simply can't do things as easily as their healthy counterparts. They need more time to heal, and things are invariably more complicated. They are complex individuals with complex needs.  
Those of us who are fighting battles with our immune system cannot achieve the same goals as those who are not. Those with little or no understanding of scleroderma don't understand the complex differences and challenges the disease presents. This can lead to unfair comparisons in progress between healthy people and scleroderma patients. This, in turn, invites feelings of shame and isolation for the patient.
So there it is. I'm very frightened of being shamed for not being able to recover as some others deem I "should."
Having gained an understanding of what's going on, thankfully I've managed to break up the party, send the uninvited guests home, and reason with my own little monster.
I shall use my own measure to achieve the best outcome I can, not the measure of others who don't fully understand me. I refuse to be shamed because of their irritation as to how I recover as a scleroderma patient. This isn't a competition, it is my own challenge that I will overcome in my own time.
***
Note: Scleroderma News is strictly a news and information website about the disease. It does not provide medical advice, diagnosis, or treatment. This content is not intended to be a substitute for professional medical advice, diagnosis, or treatment. Always seek the advice of your physician or other qualified health provider with any questions you may have regarding a medical condition. Never disregard professional medical advice or delay in seeking it because of something you have read on this website. The opinions expressed in this column are not those of Scleroderma News, or its parent company, BioNews Services, and are intended to spark discussion about issues pertaining to scleroderma.