Are Warning Labels for Scleroderma Patients Necessary?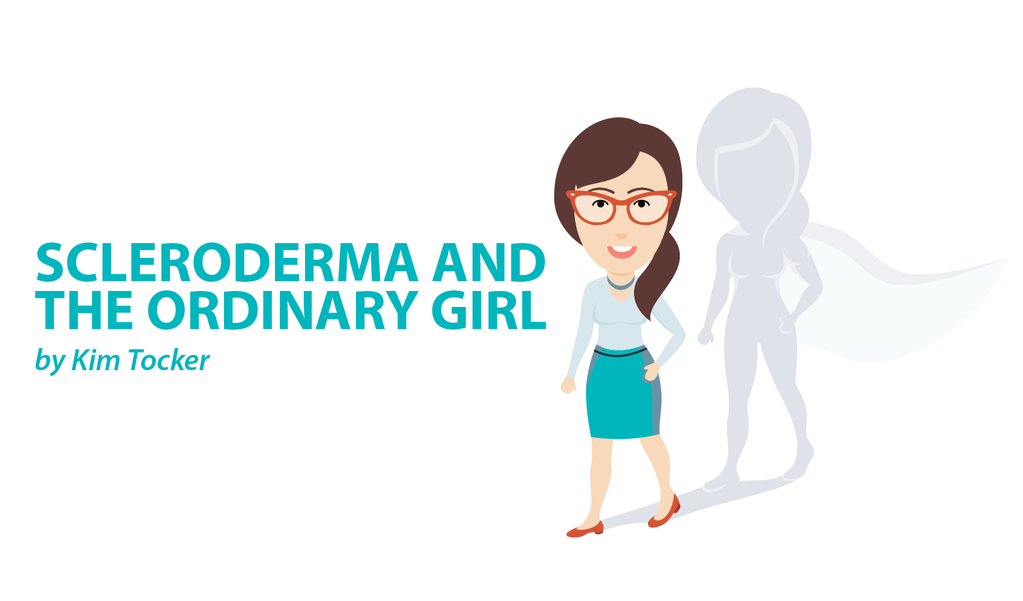 While scrolling through my Facebook page the other day, I came across someone's post that read, "If you had to wear a warning label, what would yours read?"
I thought quite hard about the question, because as someone who lives with scleroderma, I feel that a number of warning stickers would be required! In fact I'd probably be covered in them. Here are a few of the most important ones I'd need attached:
Warning: This person is a walking pharmacy, carries multiple drugs with them; loud phone alarm may sound when dosages are due, water and food may be required.
It's true! There are so many medications to be taken at different times throughout the day, and some timings are crucial. I have to carry around my pill box, which is often filled to the brim. My pill box has been known to accidentally empty its contents throughout my handbag from time to time. It's quite a sight seeing me grovel around in the depths of my carryall, while searching for tiny white codeine tablets in amongst the fluff and old dockets.
My alarm sounds to the tune of "Hawaii Five-O" each time I'm due to take a medication. When I'm out, my friends have actually become conditioned, similar to Pavlov's dogs, to race off to get water and/or food when they hear it go off. Perhaps this warning would be useful to strangers as well?
Warning: Easily fatigued! Person may conk out on your couch at any given time. Will not handle late nights. Expect frequent nana-naps.
I have been known to fall asleep on friends' couches unexpectedly. Sometimes the fatigue is overwhelming, especially after a shopping trip or lunch out. Friends are also warned that I may not last the entirety of any arranged outing. They are all used to my scheduled nana-naps that are a must during the day before an evening event. No one is surprised when I answer the door in my cat onesie. Actually, the potential of encountering me in my cat onesie requires a special warning label of its own, to be honest.
Danger: Not good at dinner parties. Expect delays. Possible choking hazard!
If I have failed to bring my water bottle, eating becomes a hazard because my scleroderma has caused esophageal dysmotility. As a result, I have been known to throw up food at the dinner table when it gets stuck. Most foods I eat these days are sufficiently mashed or soft enough to handle. It's just that dinner parties can often be a challenge, as it takes me ages to swallow certain foods, even with water. I'm usually just finishing my entree as dessert is being served!
Warning: Do not attempt to hug, kiss, touch or approach if you are unwell.
Please do not visit, hug me if we accidentally meet, or come anywhere near me if you are sick. My compromised immune system doesn't handle any viruses or infections, and I could end up in the hospital. If you truly love me, stay home! We can catch up another time.
Clearly there are so many more warning labels I could wear. Scleroderma is a complicated presence in my life that causes endless roadblocks and limitations. I wish I could live as easily as normal people do, but that isn't possible.
However, please be assured that I DO want to try and live as normally as I possibly can. I really appreciate all those in my life who know and understand my disease. I feel truly touched when you take the issues I'm faced with seriously, and work around all the hazards to spend time with me. This is what tells me I am loved and appreciated, despite the complication of the disease.
***
Note: Scleroderma News is strictly a news and information website about the disease. It does not provide medical advice, diagnosis, or treatment. This content is not intended to be a substitute for professional medical advice, diagnosis, or treatment. Always seek the advice of your physician or other qualified health provider with any questions you may have regarding a medical condition. Never disregard professional medical advice or delay in seeking it because of something you have read on this website. The opinions expressed in this column are not those of Scleroderma News or its parent company, BioNews Services, and are intended to spark discussion about issues pertaining to scleroderma.