Why My Team of Specialists Is Worth Its Weight in Gold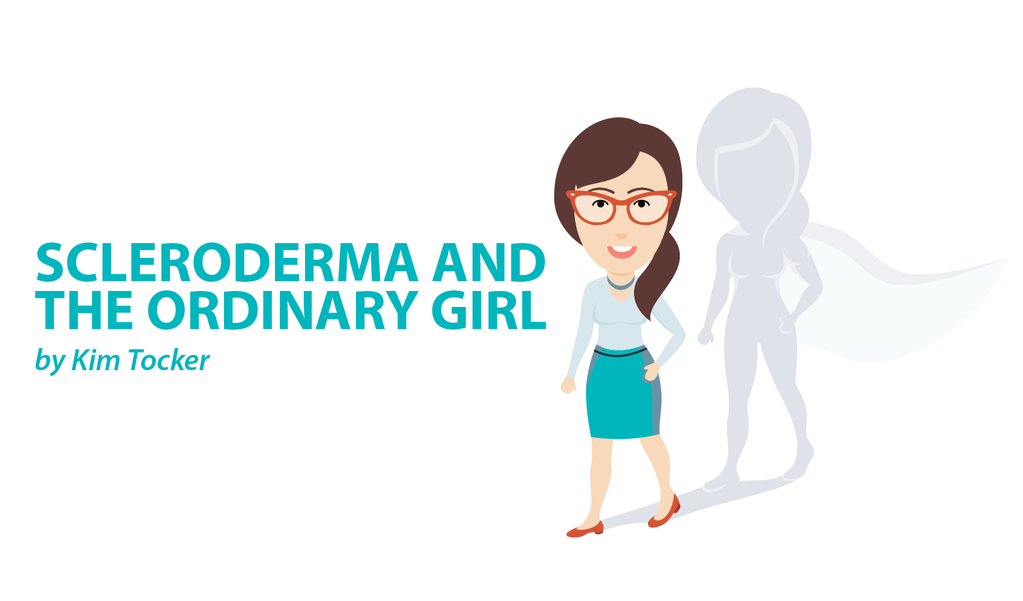 Living with scleroderma means constant cycles of specialist consultations, and I like to keep a diary to document each visit. While updating my dairy, I started to think about everything I've learned from my tenuous relationship with the medical profession. Especially since I had to give up work and become a "full-time patient."  
Certainly my healthcare professionals have taught me much about my pharmaceuticals and how they work. They have also provided insight on many other things, including the heart, lungs, blood vessels, joints, fatigue, and inflammation. However, the most meaningful lesson I've been taught by my specialists is regarding how I view myself as a scleroderma patient.

For a very long time I held the notion that doctors were always the experts, to be obeyed regardless of my own thoughts and experiences. I felt I must always be a "good, well-behaved patient." Luckily the rather unbalanced idea that doctors were the all-knowing, untouchable, treatment-dispensing deities was cured by a visit to Dr. Mike – a rather posh sounding English gentleman dermatologist.
I've referred to my visit with him in a previous column, where I managed to behave like a "model patient" all the way through the consultation – listening earnestly to his advice and trying not to ask too many questions. Just as I thought my entire "star patient" mask had worked, a large triangle dog biscuit accidentally fell out of my handbag and onto his carpet as I was leaving.
It was a rather odd scenario in the split second it hit the floor… both of us pausing to stare at the biscuit; me in absolute horror, and him in what looked to be interested amusement. The awesome part about all of this was that as I stammered out something about my miniature schnauzer, I saw his eyes light up. Before you knew it, we were trading embarrassing dog stories, culminating in his admission that their pug had eaten his wife's underwear on several occasions. I learned that doctors are actually normal humans, and this meant I could just be myself from now on. What a relief!
A few years later I finally received my systemic scleroderma diagnosis, after having been fortunate enough to be able to consult with one of the best rheumatologists Christchurch has to offer. I expected her to reel off what was wrong with me within minutes, but no. She gently worked her way around my joints, and carefully asked clear questions, closely followed by an order for more tests. Impatiently, I pressed her for an answer, one she kindly explained she wasn't ready to give.
Little did I know that the diagnosis she was considering was a serious one, with sobering implications for my future. It was only after all tests had been completed and she had consulted with her colleagues that she broke the news. Lesson learned? When confronted with something that has scary implications, face it with clear knowledge and a measured calm approach when possible.
Then there was a visit to my general practitioner. I shuffled in clutching my piece of paper, wondering nervously which groveling technique might be the best to use in order to convince him to sign my disabled car park permission form. Of course, I knew damn well I needed it, but was worried that he might doubt my experience of the disease.
It turns out I had nothing to fear, he signed it without hesitating at all. He then asked me in detail about how life was going, as he had been reading up about scleroderma. I learned from him that not everyone minimizes what I am going through – he was genuinely concerned about the difficulties I faced with the disease, and this really encouraged me to believe in the validity of my own experience.
So there we are. I have discovered that my lovely medical team doesn't just have information about my diagnosis to offer me, they have lessons for life. Now I really know I'm getting my money's worth each time another appointment rolls around!
***
Note: Scleroderma News is strictly a news and information website about the disease. It does not provide medical advice, diagnosis, or treatment. This content is not intended to be a substitute for professional medical advice, diagnosis, or treatment. Always seek the advice of your physician or other qualified health provider with any questions you may have regarding a medical condition. Never disregard professional medical advice or delay in seeking it because of something you have read on this website. The opinions expressed in this column are not those of Scleroderma News or its parent company, BioNews Services, and are intended to spark discussion about issues pertaining to scleroderma.