Scleroderma: Our Uninvited Travel Companion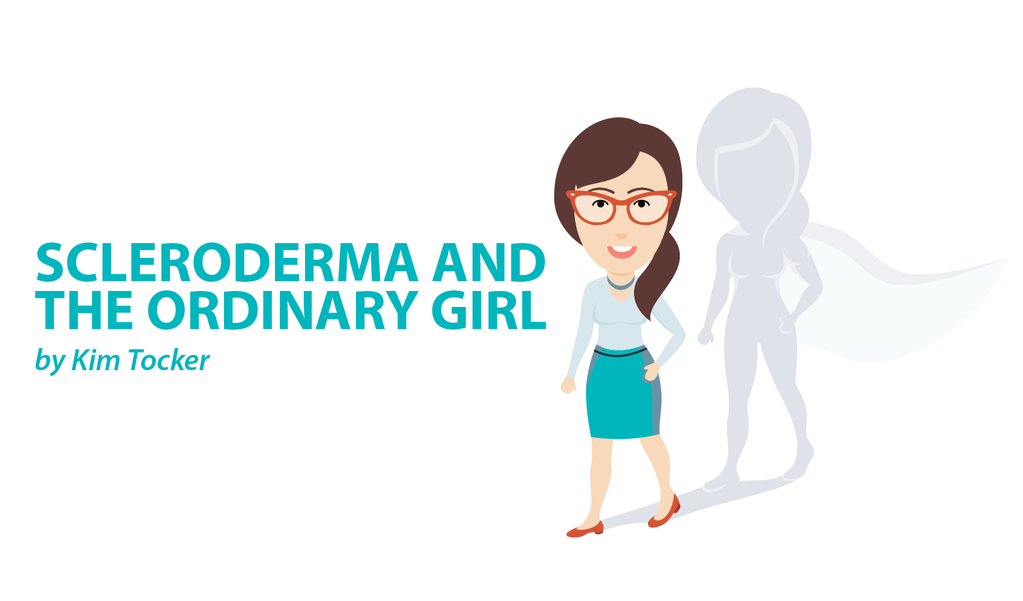 Being a systemic scleroderma patient and travelling away for a vacation is a huge challenge, mentally, physically and emotionally. Enjoying yourself is even more of a trial, as I recently discovered on a weekend breakaway to Aukland, New Zealand with my husband Max to see Hans Zimmer live.
There are many interesting shops in the area and wonderful sights to see. But, guess what? I almost missed it all because my fatigue and pain levels simply couldn't handle the walking involved to see everything. 
Mistake number one when planning the holiday was that I had not been realistic enough to acknowledge that scleroderma would be coming along for the trip. Taking a break from everyday day life doesn't mean taking a break from the disease! I'm unsure why I thought it did in the first place, but my mind can play tricks on me when I desperately want something.
I had been fooling myself with a false sense of bravado. I had convinced myself I'd be able to walk the town, but quickly realized after going three blocks on our first evening that my body was not going to cooperate.  I spent much of that night awake with horrible pain, and unable to sleep much at all.
With a sense of dismay I realized that scleroderma had successfully managed to sneak into our suitcase. There was no getting away from the fact that we had our uninvited guest along for the trip.
At this point, there was a very real possibility that we could have both let this frustrate and disappoint us. However, the answer lay in making a conscious decision to think "outside the box," and find ways to enjoy everything -—despite the limitations the disease presented.   
The following morning, while I was resting, Max went adventuring. He walked as far as he wanted to, and looked at everything he could. The wonderful thing was that he sent me constant video footage via Google Duo on his phone directly to my laptop in our room. This allowed him to include me in his sightseeing as we could still talk to one another, and he could show me around from his phone. It was almost as if I was virtually there. We both enjoyed this approach. I wasn't in as much pain, and Max got to see everything, while also sharing it with me.  
With our trip in mind, I would like to offer a couple of my hot tips for traveling with any kind of uninvited chronic illness.
It is really important to recognize that it is the illness, and not the patient, 

creating the obstacles that contribute to making the holiday more difficult. Destructive self-blaming is tough for the healthy people you are travelling with, and can make them feel guilty, creating more stress and tension. Clearly, it also is extremely negative for the patient and will make their pain and fatigue even worse.

We found that planning to spend a little extra money also is important when holidaying with a chronic illness. Walking long distances is impossible, so allowing for transport costs is essential. Be sure to budget travel expenses for the use of a car, mobility scooter, taxis, trains or shuttles.
Bringing plenty of pain relief is good, too. Luckily I had packed extra bottles of my stronger analgesics, so I had lots of options available in order to keep my pain levels bearable given the extra activity required.
Be creative and organized when planning your trip. Phone the places and venues you want to visit in advance to check for disabled access and parking, seating and elevator availability. Your holiday will not be a conventional one, but it will have a richness that comes with planning something different and unusual together. Spinning ideas off each other is great, and creates an anticipated excitement of it's own.
I think that having a chronic illness doesn't have to make your holiday limited, but rather it will be different. It's all in the way you think about it, and the angle from which you view it.
In any case, despite returning home fatigued and sore, seeing Hans Zimmer live made it all worthwhile. (I would thoroughly recommend his show to all!)
***
Note: Scleroderma News is strictly a news and information website about the disease. It does not provide medical advice, diagnosis, or treatment. This content is not intended to be a substitute for professional medical advice, diagnosis, or treatment. Always seek the advice of your physician or other qualified health provider with any questions you may have regarding a medical condition. Never disregard professional medical advice or delay in seeking it because of something you have read on this website. The opinions expressed in this column are not those of Scleroderma News, or its parent company, BioNews Services, and are intended to spark discussion about issues pertaining to scleroderma.