Surgery with Scleroderma — What a Performance!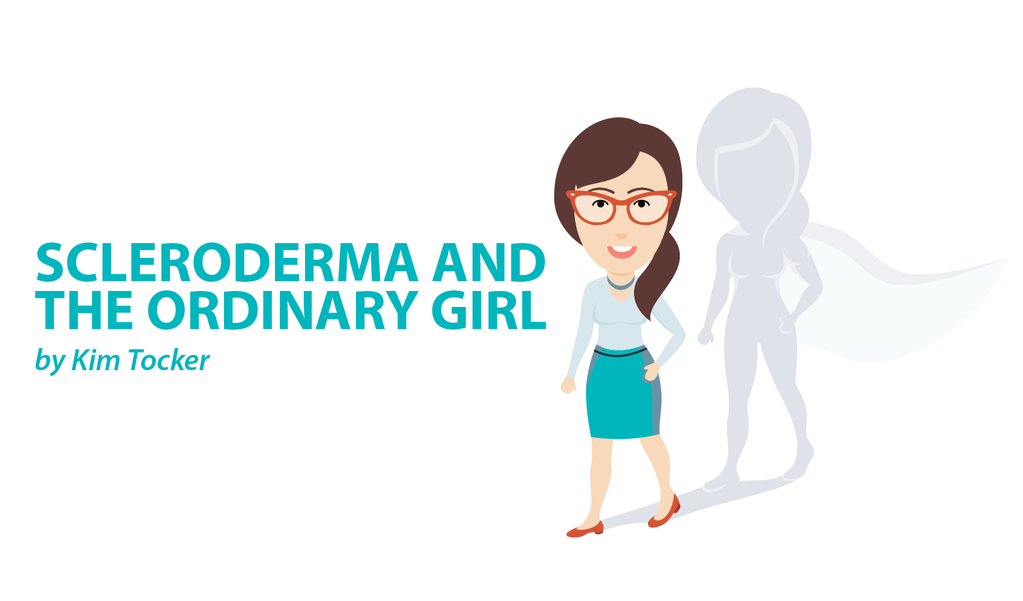 I am currently preparing for knee replacement surgery, take two (my left knee was replaced eight months ago). The entire preparation has reached fever pitch for me recently, with a flurry of appointments set in motion to give me a clear picture about how things will play out on the big day.
I find myself feeling as if I'm on some kind of bizarre movie set, and I'm unimpressed that scleroderma (as the scriptwriter) has managed to come up with such a complicated and obscure plot. Each of my delegated specialists has his or her own angle on how to work with the disease, while achieving the best surgical outcome. Sometimes their ideas conflict, so we all constantly rely on our director to make the final decisions as to what goes.
My rheumatologist, aka "the head honcho," is the director of everything medical to do with me.  She runs the show and has been calling in all her faithful colleagues, delegating each a particular role to keep things rolling and achieve her vision of a successful surgery.
I have to say she is an awesome director. She has worked hard over many years and is extremely well-respected within the medical profession. Other specialists want to work with her, and she has been around long enough to have auditioned many of them, ensuring she can choose the best when she needs someone for the required role. She is methodical and calm, but most of all knows what she wants and is determined to make it happen.
My orthopedic surgeon is quite something. He is one of those charismatic fellows, with the looks to match. He swans in and out of his crowded waiting room, smoothly greeting and escorting his next patient through, while flashing a dazzling smile and making soothing small talk. He keeps us all waiting for at least 30 minutes. However I swear many of his female patients turn up early just so they can have extra time to watch him walk in and out, while waiting for their turn.
His excellent performance under the theater lights is apparently well renowned, with long-term results to match. This man really knows his stuff. My anesthetist technician friend who works in surgery with him tells me of his tendency to be a prima donna. He's been known to throw tantrums if his requirements are not met. However, all is forgiven because he is so darn good at what he does, and will roll out the charm afterwards. An extremely likeable diva, and hero of this movie to be sure.
Every movie set needs a jolly good producer — the one who makes logical decisions to ensure everything goes according to plan and the outcome is successful. Of course, what could be more successful at the end of a surgery than a living patient?  This is largely due to the quiet logic, calm execution and clear intelligence of the anesthetist. Fortunately my anesthetist is a lovely little man with all these qualities.  
As the heroine of this movie, I am simply required to lie there and look pretty. Since this may be a stretch for me, I will compensate by painting my toenails a beautiful shade of purple especially for the event, and will ensure I am wearing the cutest theater gown available on the day.
I'd like to thank everyone involved in my care during the post-operative period.  You have all worked so well in each of your disciplines to make sure that this all has come together so far. I want to acknowledge it has not been an easy task, as scleroderma is never easy to work with. However, we are almost there. Break a leg, everyone!
***
Note: Scleroderma News is strictly a news and information website about the disease. It does not provide medical advice, diagnosis, or treatment. This content is not intended to be a substitute for professional medical advice, diagnosis, or treatment. Always seek the advice of your physician or other qualified health provider with any questions you may have regarding a medical condition. Never disregard professional medical advice or delay in seeking it because of something you have read on this website. The opinions expressed in this column are not those of Scleroderma News, or its parent company, BioNews Services, and are intended to spark discussion about issues pertaining to scleroderma.