Scleroderma Secrets: the Unmentionable Topics That Patients Hide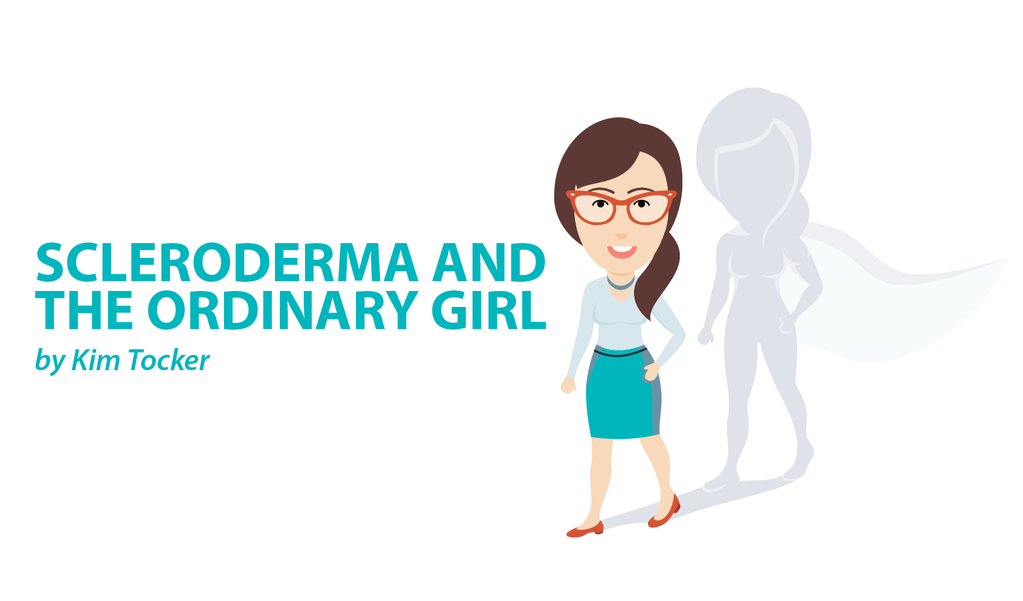 Writing about scleroderma is important. It helps to raise awareness, and with any luck, funding for research to help find a cure will follow. I believe that one of the most important sources of information comes from the patients themselves. There is nothing more real than reading the everyday experiences of someone living with the disease.
However, in my humble opinion, there is a list of subjects that are rarely discussed regarding this disease. I call them the scleroderma unmentionables — taboo topics that are too revolting and embarrassing to talk about.
I have noticed that I am comfortable writing about my pain levels, fatigue, medications, or insomnia in this column. However, I don't really write about the unmentionables. So it's your lucky day, readers — buckle up, because here we go.
Fecal incontinence, aka crapping oneself, can be part of having scleroderma. This unmentionable part of the disease results in having to carry around changes of underwear and flushable wipes, dreading the next social occasion, and continual washing and laundering. It makes life exhausting and complicated, on top of all the socially acceptable mentionable symptoms that everyone already knows so much about. (Incidentally, what about one of the tests associated with fecal incontinence — an anorectal manometry? Sounds like a fun wee procedure, right?)
Urinary tract infections (UTIs) are particularly common in those who are immunosuppressed. These frequent infections not only mean having to deal with physical discomfort, but there are also the associated odors, frequent toilet visits, and the impact they can have on our sex lives. How many times have my female scleroderma readers been asked by their nurses, "Are you wiping from front to back, dear? You must pay attention to your personal hygiene." To which I always wearily reply, "Yes, I'm well aware of these things," while feeling judged, unclean, and uneducated.
And then there is bacterial overgrowth in the GI tract (thank you, scleroderma!). This marvelous complication results in almost continual passing of wind, usually loudly and with an interesting presentation of assorted aromas. And while coughing or talking loudly can sometimes provide a distraction to the sound (not so much the fragrance), it can also present another conundrum for the scleroderma patient.
Unfortunately, bacterial overgrowth also produces horribly bad breath. So now coughing and chatting to others also becomes a problem. Knowing one has raging halitosis results in compulsive use of gum, gurgling breath freshener throughout the day, and a huge drop in self-esteem both in social environments as well as during intimate moments with your partner.
Which leads me to another topic that is often avoided: sex and intimacy. Scleroderma presents issues such as erectile dysfunction in men due to fibrosis and impaired circulation. Women experience vaginal dryness, not to mention having to negotiate decreased sex drive, joint and muscle pain, mouth dryness, diminished hand dexterity, fatigue, breathing difficulties, heart problems, gastrointestinal disruptions, smaller mouth size and depression. Romantic — not.
I have only presented a few topics on the scleroderma unmentionables list, but there are many others. Please understand these topics are actually NORMAL (but undesirable) symptoms of a horrible disease. To avoid acknowledging they happen does not normalize the awful, often daily experiences they present for scleroderma patients. Instead, they become secrets, and secrets breed shame — which is hugely destructive for the patient.   
I worry that we don't have enough conversations about the scleroderma unmentionables. I'm not suggesting they are great topics for a dinner party. However, a safe place to begin may be within a scleroderma support group. Use this column as an introduction if you like, use humor, be straight up, present studies or flow charts — whatever works. But please, let's not be part of the shame that these aspects of scleroderma have attached to them. It won't help us in any way.
***
Note: Scleroderma News is strictly a news and information website about the disease. It does not provide medical advice, diagnosis, or treatment. This content is not intended to be a substitute for professional medical advice, diagnosis, or treatment. Always seek the advice of your physician or other qualified health provider with any questions you may have regarding a medical condition. Never disregard professional medical advice or delay in seeking it because of something you have read on this website. The opinions expressed in this column are not those of Scleroderma News or its parent company, BioNews Services, and are intended to spark discussion about issues pertaining to scleroderma.