Scary Scleroderma Issues That Require Maximum Courage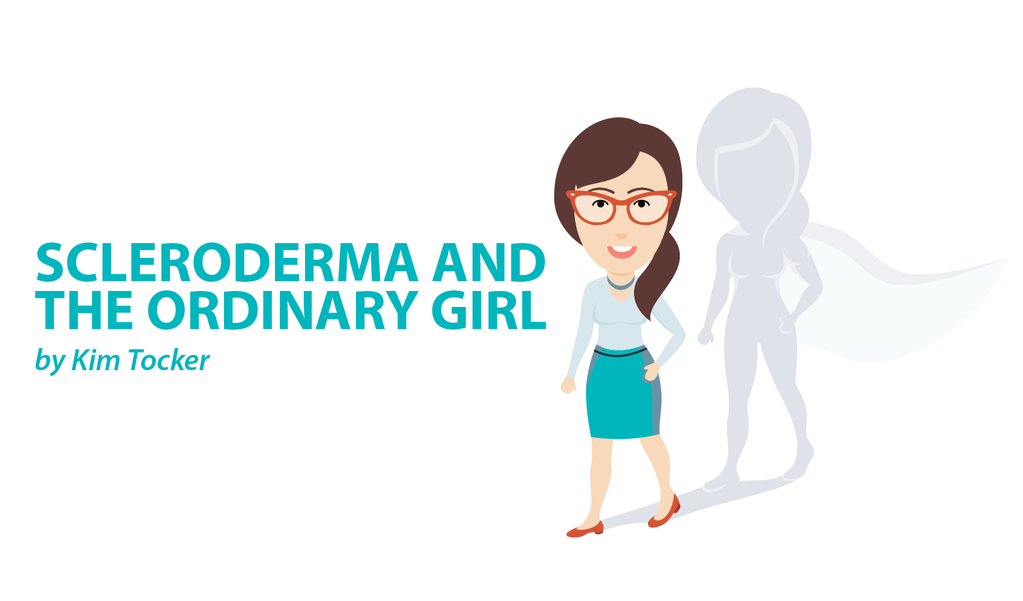 Just the other day someone asked me about scleroderma. During our conversation I explained that I needed to have esophageal dilations regularly so I can swallow food without choking. After hearing about this procedure, the person commented about how brave I must be.
This is a comment I often hear from people, and there is usually a slight tinge of admiration in their voices. I think that they see me as a patient who has to endure torturous tests at the hospital and manage high levels of pain on a daily basis, so they think I'm a seriously courageous person. 
I agree that it takes a large amount of bravery to front up at the hospital for tests of all shapes and forms, and there have been many. In fact, most parts of my body have been poked, probed, injected or manipulated in some form or another, all in the name of scleroderma. Bravery is also required when having to live daily with constant levels of pain.  
However, my feeling is that these examples easily show moments when bravery is required. It is much easier to bring them to the attention of others because they have dramatic appeal. After all, what better way to have people understand how horrible scleroderma is than to graphically describe the fact that they stretch my esophagus by repeatedly putting things down my throat to force it to become wider? It certainly gets their attention — and even though I explain that I'm sedated and don't remember any of it, it still packs a punch!
The truth is that for me, managing to stay positive, confident and just simply survive my normal day-to-day life, which includes dealing with my medical team and planning for my future, takes much more bravery. But this has a far less dramatic impact in terms of how it is perceived by the world.
You see, it actually takes real courage to learn to trust myself in terms of how I am experiencing my scleroderma and the effect it has on my body. It is often not "textbook," which can confuse doctors, and occasionally even causes them to question my own experience of the disease. At times like this, I have to be brave and trust my own instinct and experience. I must stand firmly grounded in what I know to be true, despite coming up against the "expert's" ideas and opinions.
Making decisions about my disease management when I'm not being fully supported by the doctors also takes a huge amount of fearlessness. After all, my medical team holds the keys to accessing drugs that not only keep me pain-free, but also minimizing the impact the disease will have on my body long-term. I need their input and presence in my life. It can be frightening to disagree with some aspects of their management decisions and push for a different approach, so a lot of courage and bravery is required.
I have also had to face the cold hard fact that many of my dreams and visions for the future will not happen now because of having scleroderma. I can no longer work thanks to exhaustion, so I was forced to close down my successful counseling practice, together with my career aspirations.
Ideas of being a fit, healthy middle-aged woman who is able to travel and enjoy biking and hiking in the outdoors have become fairy tales about a life that could have once been a reality. Again, it takes copious amounts of strength and stamina, fueled by bravery, to figure out how to work with the limitations that having systemic scleroderma brings.  
At the end of the day, the bravery required to live with this disease is much less about pain and procedures. It is so very much more about mustering up all my courage to accept I have scleroderma, and face the truth about what this means for me in reality, and still choose to live a meaningful life, despite the huge challenges. That to me is where my true courage is needed!
***
Note: Scleroderma News is strictly a news and information website about the disease. It does not provide medical advice, diagnosis, or treatment. This content is not intended to be a substitute for professional medical advice, diagnosis, or treatment. Always seek the advice of your physician or other qualified health provider with any questions you may have regarding a medical condition. Never disregard professional medical advice or delay in seeking it because of something you have read on this website. The opinions expressed in this column are not those of Scleroderma News or its parent company, BioNews Services, and are intended to spark discussion about issues pertaining to scleroderma.