'Committee Meetings' Are a Must for Living Well with Scleroderma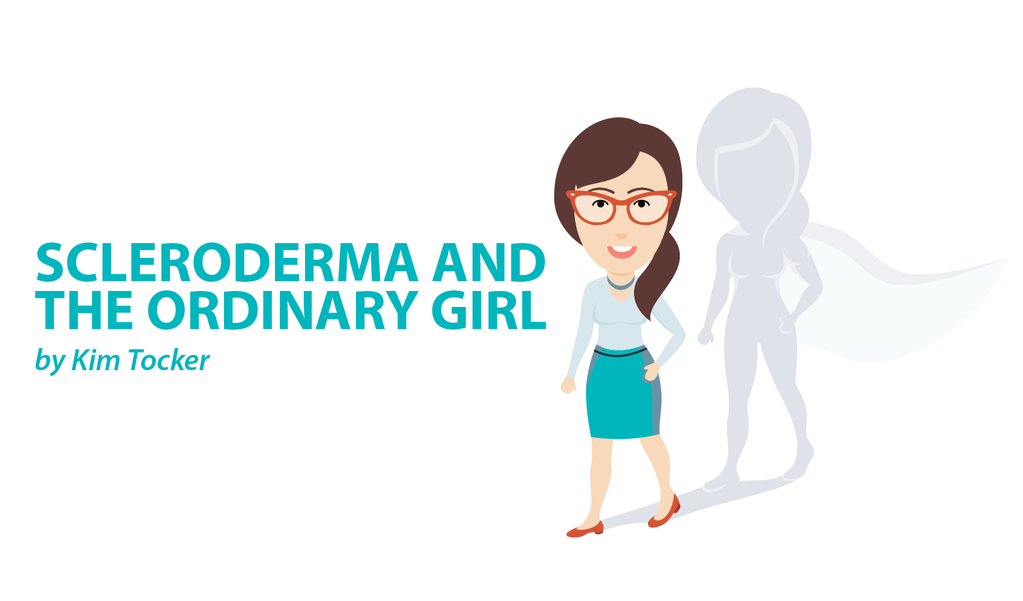 Scleroderma is often a progressive disease, unless someone is fortunate enough to go into remission. For me, remission is but a distant dream. I have even experienced a progression in a number of my symptoms as of late.
Particularly, I've had increased pain since stopping prednisone because of unwanted side effects. I've also had inflammation and thickening in my joints and ligaments. These two factors combined together with huge increases in fatigue have alerted me to the fact that I have reached a certain point in my scleroderma journey.
Another indication that I have reached this point in my journey is that I am quite out of sorts with myself and am behaving in ways that make me feel drained and vulnerable. I often get exhausted in trying to keep up the status quo and consequently become irritated and overwhelmed. It feels as if my life has stopped functioning the way it should.
The "point" that I have arrived at is familiar to me — I've been here several times since my diagnosis five years ago. It is where it has become obvious that I need to reassess my situation. I need to recreate my ways of living that reflect the progression of my disease and restore inner peace and balance.
Often it's important for me to firstly adjust my beliefs about how I am perceiving my disease progression, consider whether I'm in denial (usually the case!), admit to this, and make changes appropriately.
I think it's a bit like what happens from time to time in society. More information becomes available and scientific advances occur with time. This, in turn, can challenge the old views that have been held for long periods and make change seem uncomfortable and scary. (Despite the fact that the current situation does not fit anymore and has become distressing and dysfunctional.)
As I considered my own disease progression, I have realized that it is time to move with the changes and create new guidelines to live by again.
It is also not lost on me that the same thing is happening here in New Zealand regarding the government's old stance on medicinal cannabis. However, with our new coalition government and the introduction of a referendum to open the way to change the laws and make the use of medicinal cannabis legal, change is imminent.
During this process, the new government will hear from the people who wish to see this change. Committees will meet, new laws will be passed. Hopefully, the situation will ease for chronically unwell and terminal patients who wish to use cannabis to help alleviate their pain and other symptoms.
In terms of my own challenges concerning my disease progression, clearly, it has become time for the same process. So I called my own personal "committee meeting" in order to be able to hear myself and all my differing thoughts about the matter.  
A solitary escape to Akaroa was organized, and I spent some quiet time there listening to me, myself, and I and consequently creating new guidelines that will help to manage the progression of my scleroderma.
For me, these personnel "committee meetings" are hugely important at these points in my disease progression. First and foremost, I cannot be in denial; I need to accept the fact that change is called for. Following this, I really must be able to hear my own voice in order to manage the changes I need. Only I live with scleroderma, so only I can really know where new boundaries must be laid. This process requires a quiet and calm environment, free of other people so I can hear myself properly.
It works every time. Being able to hear myself without any distraction opens my mind and heart to new and brave ideas. My heart creates wonderful concepts and my mind keeps me grounded. I keep the "minutes" in my journal and list the changes to be made. I am my own chairperson, committee, and secretary.
I thoroughly recommend personnel committee meetings. They can be hard work to organize and quite time-consuming, but when run properly, the changes implemented can be so incredibly helpful and bring life back into balance!
***
Note: Scleroderma News is strictly a news and information website about the disease. It does not provide medical advice, diagnosis, or treatment. This content is not intended to be a substitute for professional medical advice, diagnosis, or treatment. Always seek the advice of your physician or other qualified health provider with any questions you may have regarding a medical condition. Never disregard professional medical advice or delay in seeking it because of something you have read on this website. The opinions expressed in this column are not those of Scleroderma News, or its parent company, BioNews Services, and are intended to spark discussion about issues pertaining to scleroderma.