Gadgets and Gizmos: A Little Ditty About Things that Make Life Better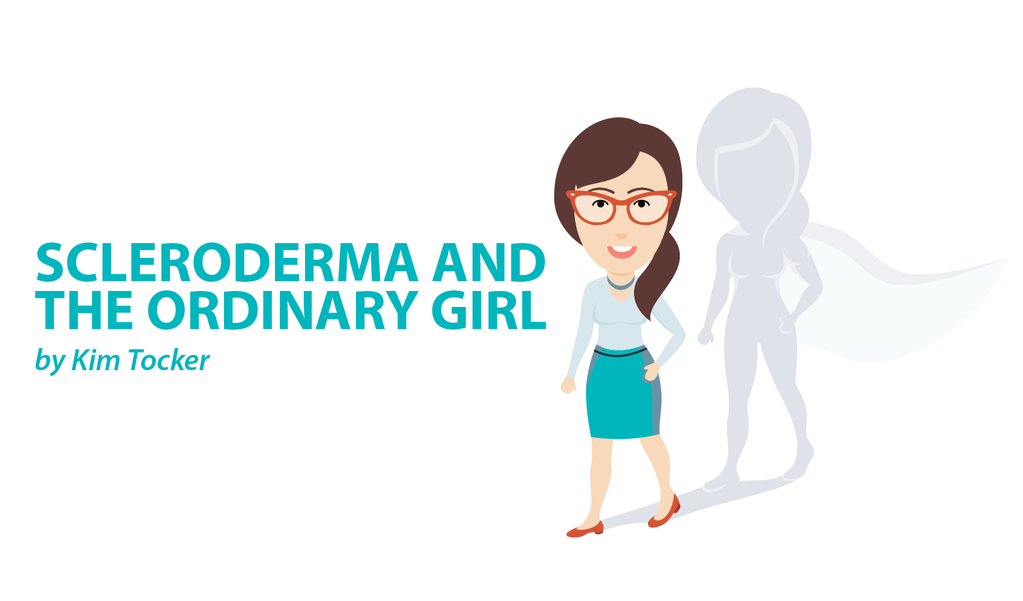 Stiff, bent, inflamed-jointed fingers do not do the best job of getting my shoes on, even though I have no open wounds from calcinosis or ulcers at the moment. Grappling with shoelaces is not easy with my scleroderma fingers, and bending over to attempt the task causes acid to be forced through my nonexistent esophageal valve and up into my throat. Seriously, putting on my shoes is such a small task in my day, but such a painful and troublesome one. 
There are a large and continually growing number of small but necessary chores that I must perform every day, each of which has become increasingly difficult to manage.
Initially, when the first couple of issues presented a challenge, I was determined to overcome, suck it up, and just manage. In my head, scleroderma was a dirty word, not to be mentioned. I was going to forge forward and jolly well live my life determined not to allow the limitations of being unwell define me. 
It did work for a while, but eventually as the disease progressed the issues became too numerous and overwhelming, and my attempts to remain undeterred by the symptoms simply became unrealistic. To continue in that vein would have been delusional. 
So I have embraced my disabled life fully now, and I have made the decision to accept, enjoy, and even love my myriad of "little helpers," the wonderful array of devices, gadgets, and downright ingenious inventions that I have welcomed into my home and my life.
So, without further ado, here is a little poem to acknowledge just a few of these gadgets, and to celebrate their presence in my life:
Scleroderma snuck right in / It stole away my life / It gave me heaps of collagen / As well as heaps of strife
It hardened up my fingers / My skin's under attack / My GI tract, my heart and lungs / I want my old life back!
But now I know it's here for good / Unless they find a cure / So my special little helpers / Are what helps me to endure
My special little helpers / I hold close, and, oh, so dear / But they're not the small, round pill types / That I refer to here
These special little helpers / Are so many and so handy / They are, of course, devices / That keep life running dandy
There's my awesome stretchy laces / No tying, no more ache / My shoes slip on, my shoes slip off / My fingers get a break
My shower stool, now that's a must / It gives me back my power / No more being out of breath / While soaping in the shower
Specially angled garden trowels / Make gardening a song / My wrist pain is much better now / And doesn't last as long
And who invented Velcro? / Because they really are a star! / I've replaced the hooks with that stuff / And can now do up my bra
Although I must take heaps of pills / Because of this disease / My weekly plastic sorting box / Makes taking meds a breeze
My lungs don't work, my heart conks out / It really gets me down / But a speedy motorized bike / Now lets me zoom around the town
And if I'm feeling tired / There's my trusty old recliner / I can snooze at any time / There's really nothing finer
Now hear this, scleroderma, / Despite the slow decline / With gadgets, tools, and gizmos / I can get along just fine 
So those who have become unwell / And things are getting grimmer / Try not to fight against it / If you have to, use a Zimmer
Take all the help that's out there / Every gadget that's on hand / Despite the aches and pain and stuff / Your life can still be grand!
***
Note: Scleroderma News is strictly a news and information website about the disease. It does not provide medical advice, diagnosis, or treatment. This content is not intended to be a substitute for professional medical advice, diagnosis, or treatment. Always seek the advice of your physician or other qualified health provider with any questions you may have regarding a medical condition. Never disregard professional medical advice or delay in seeking it because of something you have read on this website. The opinions expressed in this column are not those of Scleroderma News, or its parent company, BioNews Services, and are intended to spark discussion about issues pertaining to scleroderma.