Advocate for Yourself as a Patient, Because You're Worth It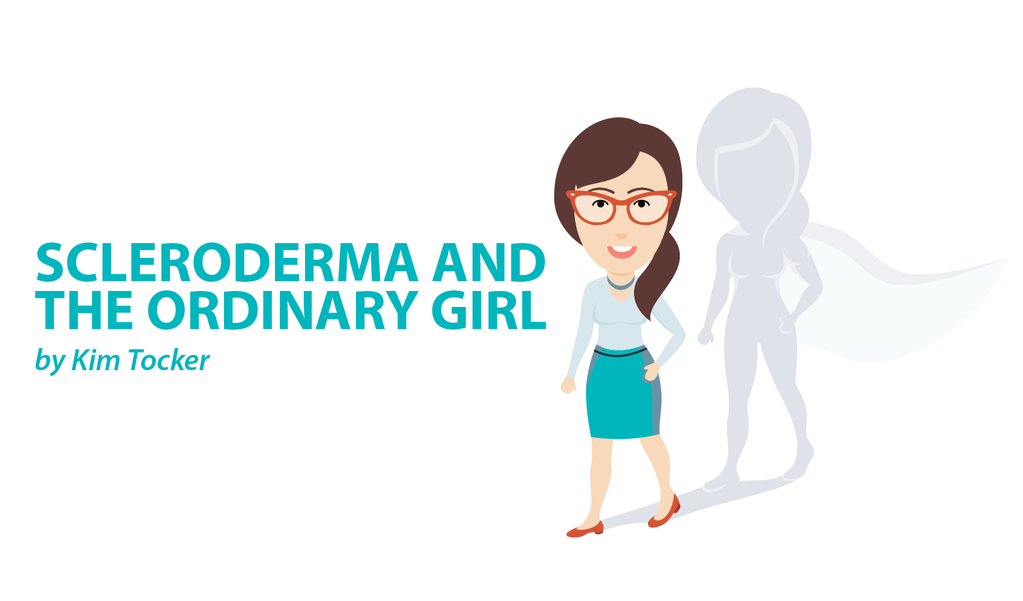 In the hospital last year after major surgery, I was unable to do much without assistance from my nurse. As a scleroderma patient who suffers from Raynaud's disease, it is imperative that I keep warm, so my husband had set my room temperature accordingly. My nurse for the day came in and declared she was turning the temperature down as it was "far too hot in here." Wearily, I explained that I needed the temperature up because I had scleroderma and Raynaud's. She looked at me doubtfully, then said she would be adjusting the thermostat to a healthy level and was sure I would be fine. I spent the rest of the afternoon freezing, with numb fingers, and praying for a visitor who would be able to push my room temperature back up.
This is but one example of the attitude I encountered with this same nurse. Over the following few days, she was adamant that she knew what was best for me. It was abundantly clear she had neither read my file nor had the faintest idea about what systemic scleroderma was.
So why didn't I stand up for myself, standing strong in the knowledge that I know best about myself and my disease, and what is best for me?
The answer is probably a mixture of being physically vulnerable after a major surgery, my own previous unhelpful beliefs about the power medical people hold, and that I am simply not a no-nonsense, loud and somewhat abrasive, assertive type. Nor do I wish to be; it simply isn't my nature. I'm not convinced that very many people in the population are this type, despite the many who seem to want to be. In fact, I suspect this type is much more like the bully nurse I've just described!
I believe that when confronted with a difficult person, unconsciously that person feels that they are unable to move away from their own model of understanding about healthcare. Probably because, without it, they feel vulnerable and afraid, and aren't clear how to proceed. Usually, their own model will be fairly general, which unfortunately doesn't work with rare diseases.
It is of the utmost importance, however, that as patients with a rare disease we are able to have a voice that is heard and respected when we are dealing with anyone involved in our healthcare. Otherwise, our lives will become unnecessarily so much more difficult. We live with our disease 24/7. This makes us the experts on life with scleroderma.

I learned a lot from that awful nurse, and so have since developed a way to be quietly and gently clear and concise about what I expect. These days, no matter whom I am dealing with, when I meet someone for the first time, I always begin with this statement:
"I hope you don't mind me saying, but my last dealings with a healthcare professional didn't go so well, as they weren't able to appreciate that scleroderma is a rare disease and doesn't generally fit into the usual standard healthcare models. They weren't able to listen to me or collaborate with me to get the best outcome, so I'm really hoping things will go differently today."
And that's it. So far, it has worked every time. I've found people rise to your expectations and hear what you have to say. Even the most difficult ones will try. The key is to get it in at the very beginning, to clear the air of any preconceived ideas and set out your expectations.
I have been surprised at how I feel about myself since starting to use this technique. My self-confidence has increased, and I feel much better about myself. Not only have I proved to others that I'm important enough to be heard, but also I have proved it to myself. I speak up for myself, because I know I'm worth it!
***
Note: Scleroderma News is strictly a news and information website about the disease. It does not provide medical advice, diagnosis, or treatment. This content is not intended to be a substitute for professional medical advice, diagnosis, or treatment. Always seek the advice of your physician or other qualified health provider with any questions you may have regarding a medical condition. Never disregard professional medical advice or delay in seeking it because of something you have read on this website. The opinions expressed in this column are not those of Scleroderma News, or its parent company, BioNews Services, and are intended to spark discussion about issues pertaining to scleroderma.