A Shout Out to Men with Scleroderma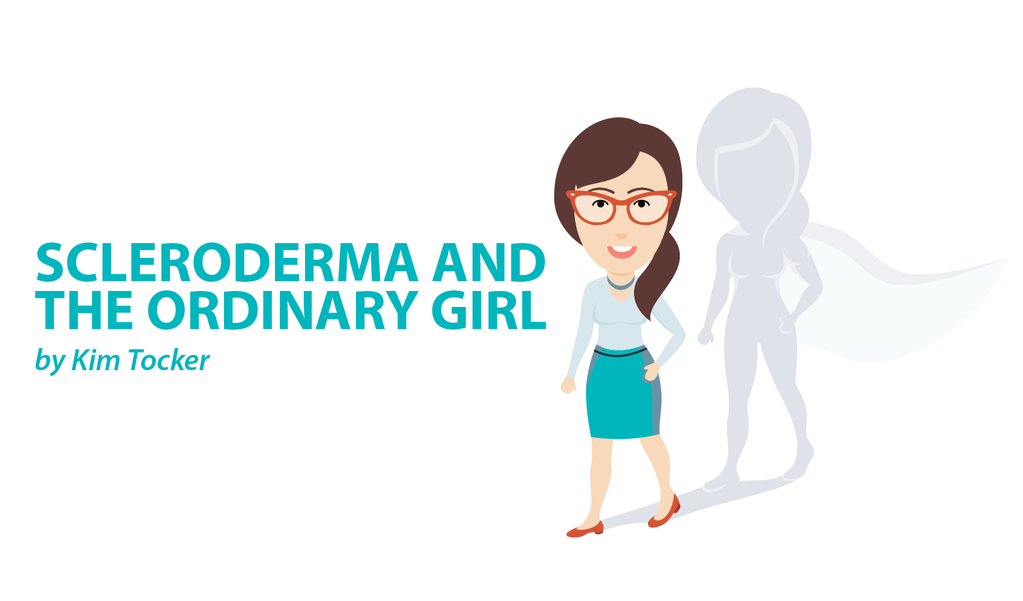 Systemic scleroderma is a rare disease. According to the Cleveland Clinic, its annual incidence is only about 20 cases per 1 million adults in the United States. 
I have experienced many medical professionals who acknowledge they have heard of scleroderma, but know very little about it. Sometimes I wonder if they google it as soon as I've left the room. Occasionally, some doctors have actually googled scleroderma while I am still in the room!
In any case, living with scleroderma means I have to advocate, educate, and protect myself against people's ignorance. And to be honest, it isn't really their fault. No one can know what they don't know, which is why I consider education and awareness to be a very important thing. However, having a rare disease often means one can feel very isolated — unless someone suffers from the same disease, it is difficult for others to 100% understand what we go through.
This is why being involved in a support group is important. There is something very healing about hanging out with others who have scleroderma. It brings about a comradeship, sharing of experiences, and exchange of helpful information, as well as knowing that at least there are others who understand in their heart and soul all of the complicated aspects of the disease and the reality of living with them.
Men with scleroderma
Minorities often have to work hard to be together, and they have to fight to make themselves heard by the majority groups. While I've been considering how fabulous it is that scleroderma patients are benefiting from their support groups, it occurred to me that within our adult scleroderma groups there is actually a minority group. I'm talking about the men who live with scleroderma.
My heart goes out to the gentlemen in our adult support groups who not only have to cope with being rare, but they also have to cope with being "rare within rare." The occurrence rate of scleroderma in men compared to women is estimated at about one man per every 3-4 women. Men must face other challenges as well, including a more severe disease experience and a higher risk of developing pulmonary hypertension. Socially, it must be difficult as well.
I try to imagine what it must be like to be the only male to show up at a scleroderma support group with four women. Now, I know women always make special efforts to invite and receive our gentlemen scleroderma warriors with goodwill and amicability. But it still must feel a bit strange and overwhelming for the men, not to mention having to work harder to locate other males with whom they can discuss specific issues that only men with the disease face.
Being a "rare-within-a-rare" sounds like a soberingly lonely place to be. So my column today is simply to acknowledge our adult male scleroderma warriors.
3 things I would like you to know as a man with scleroderma:
• I appreciate it that it might have been difficult for you to reach out to support groups composed of predominantly women for social and emotional support. It takes bravery to make that step, and bravery takes a lot of energy that we don't readily have. I really admire you for this.
• It's really great to hear your experience of the disease, even if it can be different from mine. As a woman with scleroderma, it is interesting to hear how it is for you. Your experience is valid and valued.
• If there is anything I can do to support you better, please let me know. It must be challenging being a minority among a rare group of people.
Scleroderma is a revolting disease. It's much easier to face within a group, so let's not forget our rare male scleroderma warriors and acknowledge the special, unique, and important flavor they bring. Let's hear it for the boys!
***
Note: Scleroderma News is strictly a news and information website about the disease. It does not provide medical advice, diagnosis, or treatment. This content is not intended to be a substitute for professional medical advice, diagnosis, or treatment. Always seek the advice of your physician or other qualified health provider with any questions you may have regarding a medical condition. Never disregard professional medical advice or delay in seeking it because of something you have read on this website. The opinions expressed in this column are not those of Scleroderma News, or its parent company, BioNews Services, and are intended to spark discussion about issues pertaining to scleroderma.