Refining the Art of Survival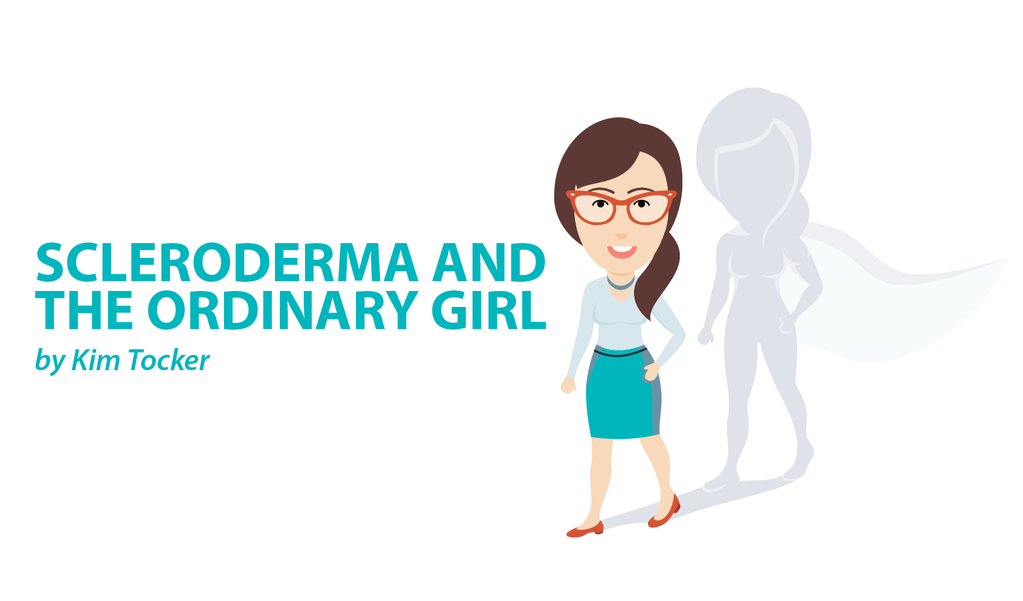 Again on this New Year's Eve, I found myself with the same thought as every other year: "Well, I survived another year living with scleroderma. I wonder how the next one will go."

I am certain that living with chronic illness means that I am actually living in "survival mode" much of the time, trying to self-preserve by doing everything I can to ensure I am here next year and every year after that, for as long as possible.
Given that it is a question of surviving scleroderma in the best way possible, I've been giving a lot of thought to how I plan to make it through another year as things slowly progress for me.
Luckily, my past work as a counselor and therapist required a sound understanding of the way humans behave when in survival mode. Basically, it comes down to a choice between fight, flight, or freeze, and each of us generally has an automatic preference.
I occasionally find I use the flight option, which means I choose to get myself out of situations that may worsen my scleroderma, such as avoiding sick people and late nights or isolating myself to rest. To date, however, my usual preference has been to freeze.  
When I freeze to survive life with scleroderma, it means I sit still and try to quietly accept what the disease dishes up, make the best of the situation, and seek that often-elusive silver lining. It also means that I consider ways I can soldier on, which generally involves adaptations to my day-to-day life that will help me continue to live in the best way possible.
This year, somewhere around New Year's Day, I stumbled across a poem by Dylan Thomas ― "Do not go gentle into that good night" ― and I was blown away. Listen to him read it.
Although the language is certainly from the past and the subject seems a little gloomy, I really connected with the beauty and strength of spirit woven throughout the poem.
My understanding is that Thomas struggled in his life with mental health and addiction issues and apparently wrote the poem when he sat with his father, who was nearing the end of his life.
The thing that captured my attention the most was the overall urging of the poet to struggle on and fight to survive, despite the seemingly insurmountable odds life may have presented. He urges not to give up the fight for as much of life as possible ― "Rage, rage against the dying of the light."

I've very seldom been a fighter. It is not my preference in life and never has been. But I am now inspired to engage with this aspect of survival. I do feel that both freeze and flight have excellent potential as ways to survive scleroderma. But I have decided that now is the time and place where the fight response has become important for me.
I want to live a good life. I want to enjoy every last minute of each sunset, each experience, every meal, every moment I spend with my family, and I AM NOT going to allow scleroderma to sneak in and take over as I sit there and calmly accept it.  
My intention is to fight against scleroderma much more actively this year ― RAGE against it, even! I know it will take my precious energy, but my feeling is that a change in my approach is due, and I do not intend to accept new limitations the disease may bring without a fight.  
Just to confirm I am on the right track, I spotted this tree on the way home today ― surely a message from the universe!
Once a mighty watchtower over a small farm, it had succumbed to the chainsaw of progress and the development of a new highway near our home. But that new, rebellious green sprout of growth is emerging directly out of the stump!
This tree is not giving up the fight; neither am I.
***
Note: Scleroderma News is strictly a news and information website about the disease. It does not provide medical advice, diagnosis, or treatment. This content is not intended to be a substitute for professional medical advice, diagnosis, or treatment. Always seek the advice of your physician or other qualified health provider with any questions you may have regarding a medical condition. Never disregard professional medical advice or delay in seeking it because of something you have read on this website. The opinions expressed in this column are not those of Scleroderma News or its parent company, BioNews Services, and are intended to spark discussion about issues pertaining to scleroderma.