Healing the Broken Spirit that Comes with Scleroderma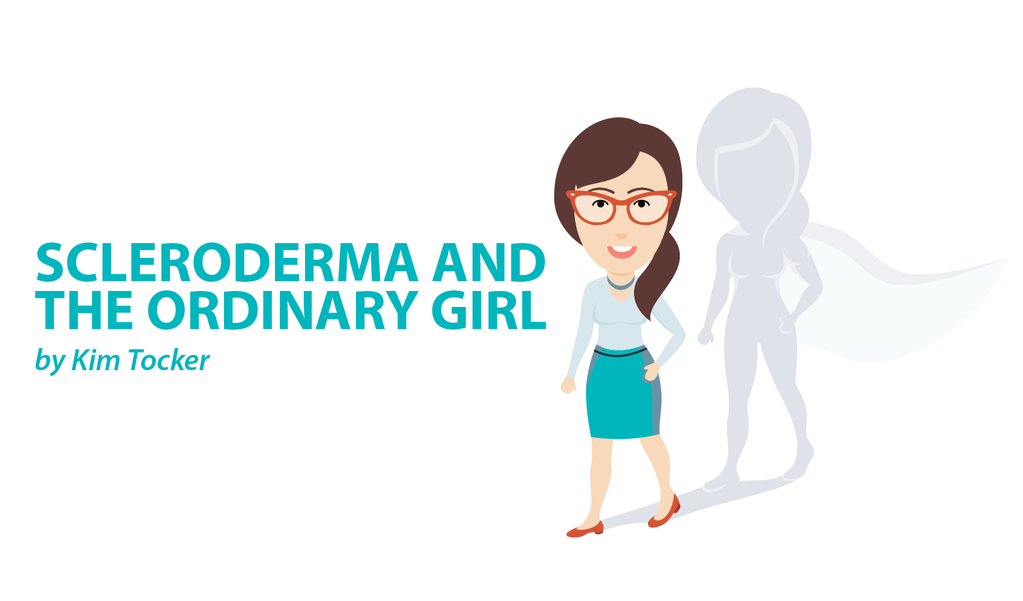 There have been times when my spirit just feels broken by scleroderma.
It is hard to feel grounded when I am tired, in pain, and feel unwell and frightened about my future. Scleroderma's presence in my life is so overwhelmingly relentless that it breaks my spirit sometimes. This feels less like depression or anxiety and more like I have lost myself and any point of reference that could help me become grounded again. It is almost as if I've become the disease itself.
Conventional medicine doesn't offer a solution for the broken spirit, yet we know that it affects patients deeply. It certainly does for me.  
What is 'Whare Tapa Whā'?
In New Zealand, Māori are the "tangata whenua," the indigenous people. They have a beautiful spirituality, and this is woven throughout their language and traditions. Professor Mason Durie developed a really lovely concept of health and well-being he titled, "Whare Tapa Whā," which focuses on the four cornerstones or sides to health.
It is sometimes illustrated as the four sides to a house. Each side represents four basic essentials required for wellness: physical health, mental health, family health, and spiritual health. It is a beautifully holistic understanding and acknowledgment that when one of these components is not OK in some way, this affects the others, creating an imbalance and consequential state of being unwell. In the same way that if a wall supporting the other three becomes damaged, the house is no longer stable.
I really love this view of health and apply it to myself and my scleroderma. I'm always aware that to remain as balanced as I can, each of my "walls" needs to be as stable as possible.
This is why I feel that spiritual health is so important. For me, my spirituality is all about my identity, being grounded in and connected to who I am as a person. Clearly when scleroderma is affecting me to the extent that I "lose" myself, then I must find ways to heal this.  
But there are no specialist doctors I can consult with or prescriptions available at the pharmacy to "treat" my broken spirit.  
Our Māori people also have a culturally important understanding of their identity – and a knowing of who they are. They understand themselves to be directly descended from "Papatūānuku" (Mother Earth). Their land holds the links to their ancestors, as well as future generations. Place of birth, and therefore connections to their ancestors, is hugely important and provides a sound knowledge of their identity.  
Which brings me to my own healing process when my spirit is broken and I feel as if I have lost myself.  
There is a place – a little town that is my home. It isn't where I live, but it's my soul home; when I go there, I have a deep sense of belonging. I instantly feel connected back to myself, and my sense of brokenness is restored. I walk the beaches and the forest, watch the boats and breathe in the sea air. I visit the houses my grandfather built there years ago, and I still feel his presence – and it's comforting. Immersing myself in this little town and just quietly being there heals my broken spirit. It grounds me and brings me back to myself in a way no other place can.
Where is your "place?" I would encourage anyone to consider the power of returning there; I truly believe we all have one. For each of us, it is the place where we feel we belong, that resonates with our very identity, and where true healing of the spirit can take place.
***
Note: Scleroderma News is strictly a news and information website about the disease. It does not provide medical advice, diagnosis, or treatment. This content is not intended to be a substitute for professional medical advice, diagnosis, or treatment. Always seek the advice of your physician or other qualified health provider with any questions you may have regarding a medical condition. Never disregard professional medical advice or delay in seeking it because of something you have read on this website. The opinions expressed in this column are not those of Scleroderma News, or its parent company, BioNews Services, and are intended to spark discussion about issues pertaining to scleroderma.