The Surprising (and Reassuring) Effect Chronic Illness Has on My Friendships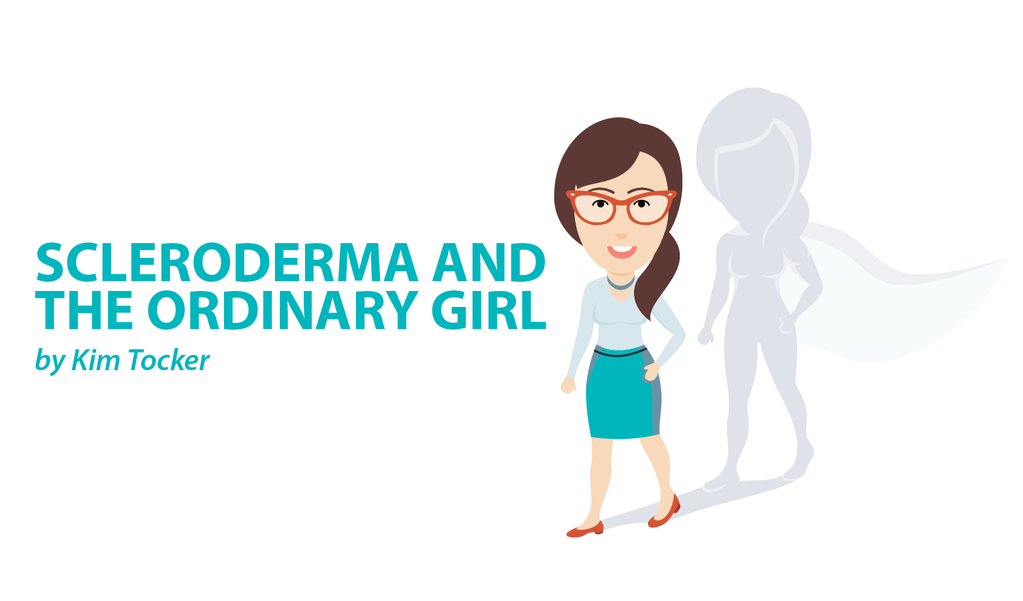 When I was in my 20s I was one of the very first people go bungee jumping here in New Zealand, when AJ Hackett operated from a tiny caravan set up by the Kawarau Bridge in Queenstown. I went with a very close friend and we both threw caution to the wind, jumping off the bridge with gleeful abandon.
In my 30s I competed in a body shaping contest just to see if I could do it, and ended up earning third place. Another close girlfriend at the time worked with me to see me through that experience. At around age 40 I was experiencing some huge life-changing experiences that I weathered with the help of yet another precious friendship.
Then, when I was 45 years old, I was diagnosed with scleroderma.
My friendships over the years have certainly waxed and waned, as most friendships do. Some people I trusted implicitly have surprisingly let me down completely, but thankfully, others have not. However, the biggest impact on all my friendships has been scleroderma.
When I became chronically unwell, things changed. I couldn't last the distance any more. Drinks until the early hours were a thing of the past; crochet afternoons replaced shopping expeditions and dress-up parties. My friends have had to adapt to the new me, the one who has no energy, and spends a lot of time in the doctor's office or hospital. I've become the person who now speaks of their latest medications, tests and current health status, rather than interesting work experiences, professional development or latest experience with the PTA.
Since becoming unwell I am very aware that my life has "shrunk" an awful lot. Certainly, I am not the person I used to be, which is a loss that required a self-grieving process. I am acutely aware that my friends also have experienced a change in me, which has brought about a sense of loss for them, as well.  
Watching and wondering how my friends will cope has been something that has worried me. I thought I would be too much hard work, too needy or too boring. I was sure I'd lose friends because I often have to cancel plans due to fatigue or pain. I am no longer able to go to certain places, as it is often too far to walk,  and all I feel I have to offer is unexciting conversation. So, I have been very cautious about my friends' reactions, as I have become progressively more unwell — watching as time has gone on, preparing myself for a slow, but noticeable dwindling of my friendship group.
Yes, there have been good friends who have slowly "dropped off the radar," and I just don't see them any more. There also have been others who continue to visit, even when I cannot get out to them. They listen as I drone on about my scleroderma body, and sympathize as I rant about not being able to do things that I used to be able to. The wonderful thing is that they also continue to rant to me about their latest issues, and explain their challenges and share their joys. For me, this is one of the most uplifting and esteem-building things I have the privilege of experiencing.
Being treated as the friend I always was tells me I still contribute to the friendship. Although I cannot "do" so much any more, I'm still very much able to be me. It is just lovely when my friends come to see me, and talk through what's happening for them. It helps me understand that I am still loved because of who I am, rather than what I "do." It tells me I can still give back, that I am still valued because I can listen and talk and connect.  
Scleroderma cannot take away my capacity to connect with people, and I am thankful for those who love and value that connection. At the end of the day, there are just some things that this disease cannot get it hands on!
***
Note: Scleroderma News is strictly a news and information website about the disease. It does not provide medical advice, diagnosis, or treatment. This content is not intended to be a substitute for professional medical advice, diagnosis, or treatment. Always seek the advice of your physician or other qualified health provider with any questions you may have regarding a medical condition. Never disregard professional medical advice or delay in seeking it because of something you have read on this website. The opinions expressed in this column are not those of Scleroderma News, or its parent company, BioNews Services, and are intended to spark discussion about issues pertaining to scleroderma.