Surviving a Scleroderma Flare-Up: What a Nightmare!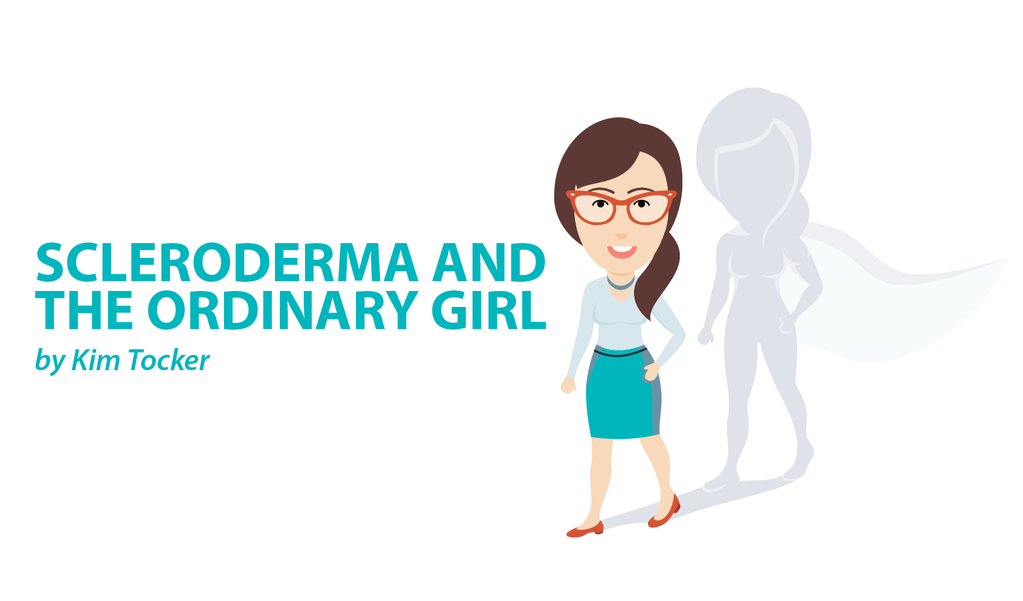 With the passing of Halloween last week and my mind turning to all things nightmarish, I have noticed that living  with systemic scleroderma could be referred to as a "horror movie." This particular Halloween, scleroderma didn't fail me in terms of providing its own ugly contribution.
While Halloween is not hugely celebrated in New Zealand, there is a growing tradition involving the local kids dressed in some pretty cool outfits, ringing the doorbell, and enthusiastically greeting homeowners with "trick or treat!!!"
I did end up with a surprise "trick" the day after Halloween. A nasty one, in fact, courtesy of scleroderma. 
Once again (as has happened on other occasions in the past), I was ambushed by a horrible scleroderma flare-up, totally unexpected and unanticipated. It was almost as if scleroderma was playing the part of the mutated zombie, using a flare-up to then turn me into a zombie!
I'm certain all those who suffer with autoimmune diseases would agree that if flare-ups could be predicted, then we would take measures to avoid these abrupt and painful experiences at all costs. For me, I see no correlation between my diet, exercise, sleep, or medications and the onset of one; I am totally surprised every time.
Personally, my flare-ups generally begin with a sudden increase in pain. It usually begins in my fingers and wrists and progresses to my elbows, shoulders, ankles, and feet. And then the pain increases rapidly over a few hours. An increase in my fatigue levels match the progression of my pain, and this is closely followed by swelling in the inflamed joints. 
I also struggle mentally during a flare-up. The pain is extremely challenging, and it is frustrating not to be able to do simple things. The real difficulty for me is the way a flare-up has the ability to grind my life to a halt. It doesn't seem fair that scleroderma has this kind of power over me.  
Prior to becoming a scleroderma patient, I'd always been someone who was able to plan ahead. I was able to execute and achieve projects, plan arrangements, and attend prior commitments. Pairing someone like me with scleroderma and it's nasty unpredictable flare-ups results in an impossible combination.  
Accommodating to both my own needs and those of others has to stop while I attempt to fight the zombie! When a flare-up occurs, scleroderma appears to come out on top. I certainly look and behave like the walking dead at the time.
It's hard to stay vigilant when I don't know when a flare-up is lying in wait for me, as it could happen at any time. But I am reassured that I know this monster intimately. I live with scleroderma, and I've survived many a flare-up. Yes, I get a shock when one starts, and I become a bit discombobulated. However, I have a bag of tricks that includes heaps of resting, a course of prednisone (a godsend in a flare situation), cranking up my anti-inflammatory diet, an increase in topical and systemic pain relief, heat packs, and hot showers — just to name a few.  
In my horror movie, while the beast thinks it is winning, this scleroderma warrior knows that my zombification has never been permanent. Flare-ups are always temporary, and to date, they all have passed. It is powerful knowing that together with my bag of tricks, I always have enough power to take on the enemy and come out the other side fighting!
As the famous affirmation goes,"this too shall pass."
***
Note: Scleroderma News is strictly a news and information website about the disease. It does not provide medical advice, diagnosis, or treatment. This content is not intended to be a substitute for professional medical advice, diagnosis, or treatment. Always seek the advice of your physician or other qualified health provider with any questions you may have regarding a medical condition. Never disregard professional medical advice or delay in seeking it because of something you have read on this website. The opinions expressed in this column are not those of Scleroderma News, or its parent company, BioNews Services, and are intended to spark discussion about issues pertaining to scleroderma.