How I Survive a World that Treats Disability with Such Unkindness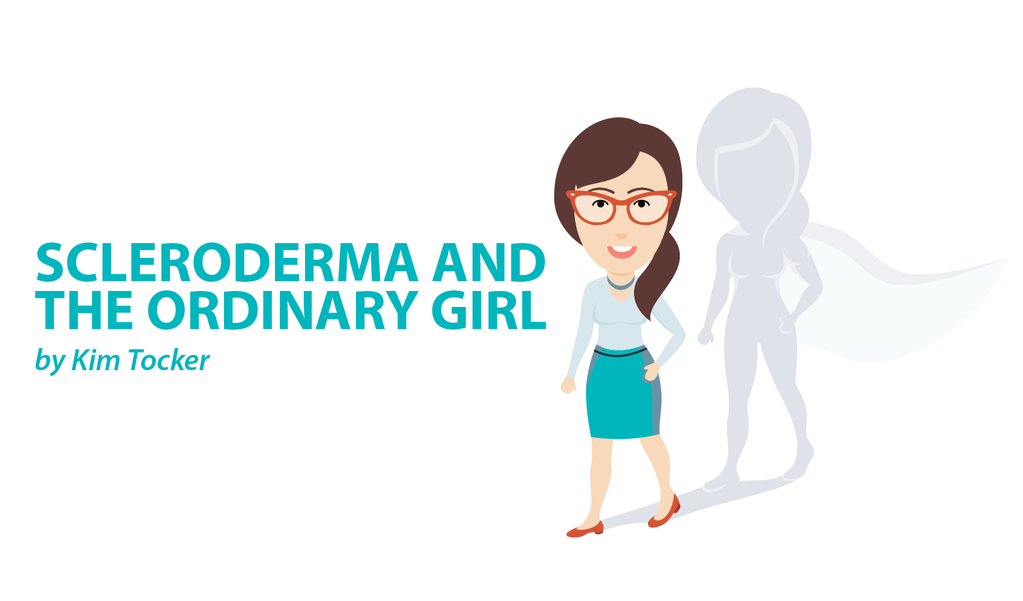 Disabled people are a minority group, as are those with rare diseases such as scleroderma.
Just lately, I have read many anecdotal stories of people just like me being singled out, bullied and ridiculed, whether it be about our spotty facial presentation (telangiectasia) or because we move too slowly in the checkout queue.
I've been reminded of an experience I had some years ago, before being diagnosed, when I was at the theater with a former friend. We had seats in the second row and, while we were waiting, a husband and wife turned up, the husband in a wheelchair. As he was positioned in front of the person with me, she leaned over and commented to me in annoyance, "Great! I can't see around him. How rude! You know, people that are disabled actually ASK to be like that when they are reincarnated. They choose it. So why do they have to stuff everything up for us others?" Needless to say, she isn't a friend any longer.  
Yesterday, as I was looking through my Facebook feed, I saw a post with a photo of a note left on the windshield of a disabled person's car, next to the official disabled parking card, saying, "Your badge number has been noted!" Clearly, the person concerned had an invisible disability, but this self-appointed "social police officer" had decided to meddle and try to hurt this person.
Earlier in the week, I was glared at when I was out with my husband, because I wasn't moving quickly enough for another person who wanted to walk past me. With all these examples of such unkindness, the world was beginning to overwhelm me. It just seemed so full of sharp corners, a cruel and heartless place.
By Sunday, I had gotten to the stage where I just wanted to hide at home, in the safety of my four walls, turn off social media, and pretend there wasn't an outside world. While I lay in bed at 9 a.m., wanting to cover my head with the blankets and close out the rest of life, my lovely husband arrived with my breakfast.  
It was so nice to see a ray of sunshine, a glimmer of his kindness. He had given me my favorite fruit (passion fruit) with my yogurt as a special treat to help me feel just a little better and a wee bit spoiled. So, I decided, as I savored my tasty treat, to be especially kind and loving to myself for the day.
One foot spa, a conditioning treatment for my hair, some freshly manicured nails and a special hot chocolate had me feeling quite a lot better.
What was it about giving myself those loving treats that helped me to feel better about this unkind, hateful world? What mystical powers do nail varnish, hair product and a hot drink have that could possibly combat the negativity that not only comes from my disease, but also comes from a world that responds to difference and minority with such unkindness?
My answer, of course, is that kindness begins within, and the requirement to love oneself is the foundation for the ability to love others. Nail varnish, hair product and hot drinks have no power at all, it is the act of kindness to myself using those things as the tools that began the healing process for me.
Scleroderma has taken away my clear, flawless skin, some of my hair, my energy and, at times, my sense of self-identity, to name just a few things. It could be easy to let the disease rob me of my self-worth and begin the insipid, nasty self-hatred process. I do believe that unkind people just don't like themselves inside, and the unkindness displayed to others is an out-working of that inner negative self-regard.
Looking after myself well, and especially when I need a little extra TLC, is the greatest good I can do to bring kindness forth into this world, despite living with a disease that easily could sabotage this.
I've certainly learned a lesson this week about the far-reaching power of lovingly practicing good personal self-care.
***
Note: Scleroderma News is strictly a news and information website about the disease. It does not provide medical advice, diagnosis, or treatment. This content is not intended to be a substitute for professional medical advice, diagnosis, or treatment. Always seek the advice of your physician or other qualified health provider with any questions you may have regarding a medical condition. Never disregard professional medical advice or delay in seeking it because of something you have read on this website. The opinions expressed in this column are not those of Scleroderma News, or its parent company, BioNews Services, and are intended to spark discussion about issues pertaining to scleroderma.