The Lonely Reality of my Chronic Scleroderma Pain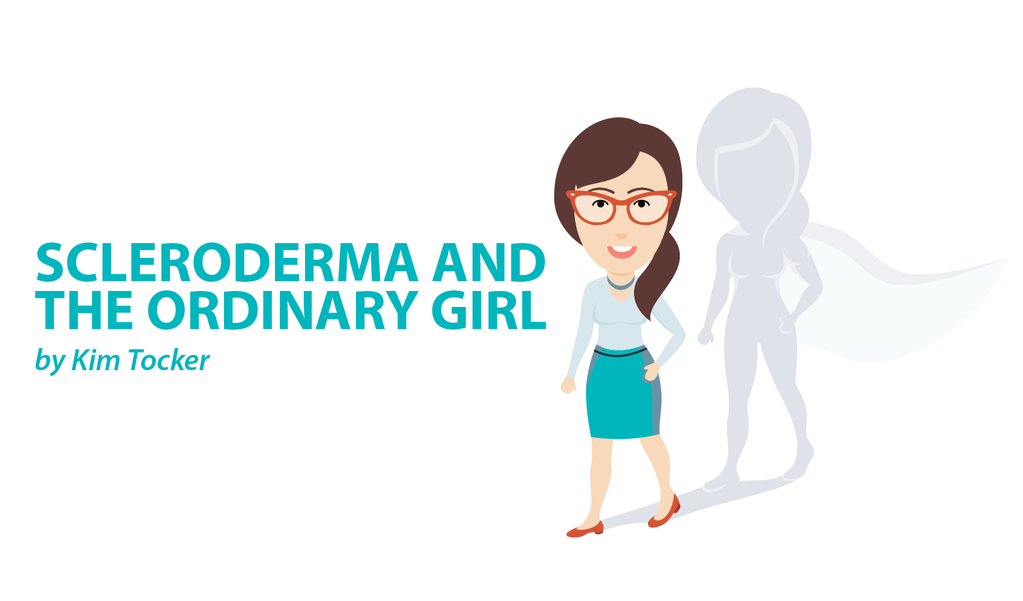 Loneliness comes in many forms, and for many different reasons, each version being a bleak and forlorn experience.
I believe there is a particularly desolate and isolated type of loneliness that those with chronic pain experience every single day. As such, I especially write this column for you. I also write it for those struggling to understand your close family and friends who may have a condition that brings about chronic pain.
I started to think about this topic one evening last week, when Max and I were quietly sitting together after dinner — each of us "doing our own thing," but enjoying being in one another's company. While Max sat on the sofa reading, I sat there in my recliner trying to do an online jigsaw puzzle. However, I was experiencing throbbing and burning joint pain that was extremely uncomfortable, despite using all my available prescribed pain relief.
This is not unusual, since my scleroderma pain is always present at varying degrees. I know that somehow I have conditioned myself to put up with it and try to get on as best as I can. Otherwise I wouldn't be able to experience life. I've developed some kind of "trying to ignore it" mechanism despite being completely aware of the present pain. Max looked up, smiled and asked, "Are you alright there, honey?" It was obvious he had no clue how I was physically feeling, and why would he? I looked perfectly normal. (This phenomena happens to me all the time, no matter whose company I am in).
At that moment, I became acutely aware that my pain and I are trapped together in some peculiar kind of non-visual bubble. People may not have any idea that I am actually always stuck in this bubble, together with the pain, every single time they see me. It's almost like an invisible parallel existence I am involved in, that "runs" at the same time as I go about living the visible "life" — the life that people around me can observe.  
It is extremely isolating and very lonely in that alternative, but parallel existence!
I do know my lovely friends and family want to understand so badly. I try to explain sometimes, but if I expressed my pain in reality, I'd have to speak of it constantly, because it is constantly there. To invite family and friends into my parallel existence, I feel I would need to continue to verbalize the pain every second … it would be an ongoing monologue. That is the reality of constant pain. My decision to choose not to speak of it is not a way to shut my loved ones out. It just seems too overwhelmingly never-ending to try to describe it all the time.
For someone in chronic pain, trying to explain it to others by saying "I'm feeling sore today"  feels a bit like trying to describe what a beach is like by showing them a grain of sand.
Writing about the loneliness of living with chronic pain this week is not about seeking attention, or throwing a pity party via my column. I just wanted to describe something that I know others with chronic pain will understand. In this way, perhaps I have been able to alleviate even just a little of the loneliness I am experiencing with my scleroderma pain, and so for this, dear readers, I thank you.  
For those of you who experience this loneliness of which I speak, I would also like you to know that I can see you floating past me in your bubble, and I am waving to you from mine.  
***
Note: Scleroderma News is strictly a news and information website about the disease. It does not provide medical advice, diagnosis, or treatment. This content is not intended to be a substitute for professional medical advice, diagnosis, or treatment. Always seek the advice of your physician or other qualified health provider with any questions you may have regarding a medical condition. Never disregard professional medical advice or delay in seeking it because of something you have read on this website. The opinions expressed in this column are not those of Scleroderma News, or its parent company, BioNews Services, and are intended to spark discussion about issues pertaining to scleroderma.