Time to Add a Splash of Positive to My Half-Empty Glass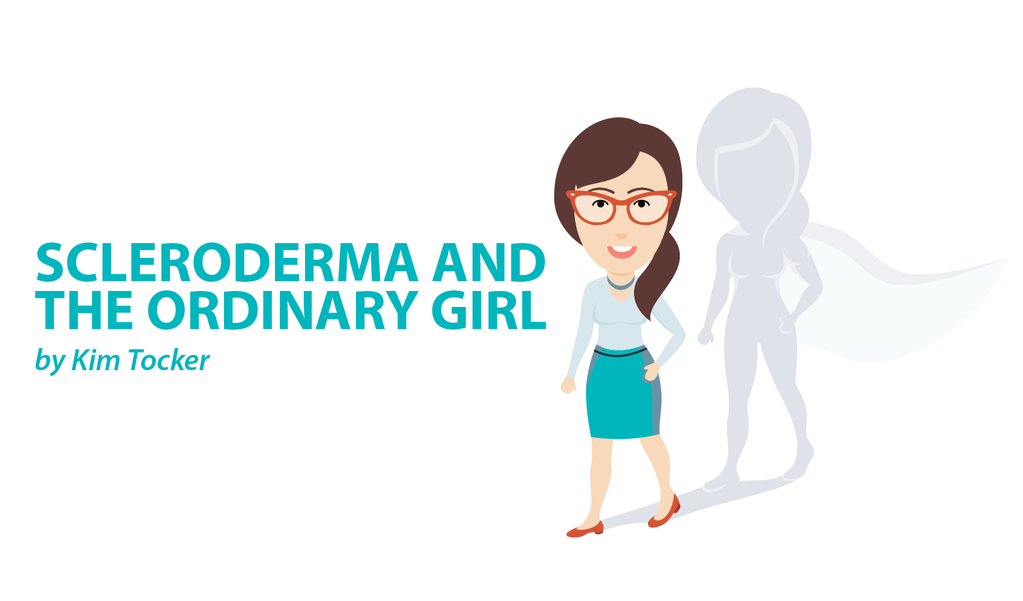 While I have been recovering from my knee replacement surgery, I have been giving much thought to how I view things as a scleroderma patient. I have been pondering an age-old concept, considering whether the glass is half empty or half full. 
Lately, it seems to me that I am constantly assessing my glass to be half empty.

To be honest, my recovery is proving to be an extremely challenging time, and quite frankly, I am somewhat of a "negative Nellie" at the moment. I am certain I'm the worst patient ever, and have found that the complication of having scleroderma on top of everything else just makes it all so unbearably difficult.

The physiotherapist cheerfully tells me to "walk, walk, walk, just as much as possible, dear, it's SO good for the connective tissue" in her sing-songy voice with the "encouraging" tone. She cheers loudly as I do my last couple of steps with the crutches over the "finish line." Secretly, I want to hit her with my sticks and just go to bed. I feel ashamed that I even think this, then feel worse about myself. Not only do I feel like a bad patient, but also I start to think I'm a bad person, too.
It has all become a bit much, and I would like to crawl into a hidey hole, curl up like one of my cats, and wake up when everything is healed. Except I can't crawl or curl at all because of this darned sore leg that I can't bend properly.
Becoming grumpy and overwhelmed with negativity can happen for many different reasons. Lately, however, I have especially noticed that attempting to drag my view around to optimistic takes such an effort. All I seem to be able to see are the barriers toward my recovery. Too many stumbles and near falls when I try to walk, horrible joint pain when I try to negotiate my crutches, and pain relief that makes me too drowsy to concentrate on doing my exercises… so many things to watch out for and overcome, it seems.
It has taken a few days of consideration, but I think I have found my "positivity block."
Since I was diagnosed with scleroderma, there has been a certain practice that occurs; it's called screening. It's when a barrage of tests are performed to draw a clear line in the sand. It helps to indicate how advanced the disease is. Subsequent tests are performed. In my case, some are yearly or every six months, and blood tests are always taken each month. Clearly, this keeps my medical team informed about whether the disease is progressing, helping them consider early intervention and treatment, if available.

I believe screening to be a good thing. But with it, a rogue seed is planted in my mind that may have gotten away from me. I have learned to become over-vigilant, to look out for and expect problems, to watch out for sneaky complications and catch those buggers before they get me. Basically, subconsciously, I think I've learned to look at the glass being half empty, just in case.

This unfortunate mutation of something good (early screening to catch any arising issues) into over-vigilance and negativity has, horrifyingly, become second nature to me. As a result, I seem to have become a grumpy old fart. 
I know the knee surgery has added extra pressure and hasn't helped my situation. But it has helped to clarify how this negativity may have begun. My plan now is to try to catch myself as I assess how full my glass is at any time.

Although this means extra effort on my part, my feeling is that catching it at this level is the best place to begin. I am hoping that will then make those walks I have to do look less like dreaded torture sessions and more like small packages of progress to be celebrated afterward by a little rest on the couch.
 I will keep at it.
My crutches await. Wish me luck, readers, as I sally forth down the hallway for my second walk today!
***
Note: Scleroderma News is strictly a news and information website about the disease. It does not provide medical advice, diagnosis, or treatment. This content is not intended to be a substitute for professional medical advice, diagnosis, or treatment. Always seek the advice of your physician or other qualified health provider with any questions you may have regarding a medical condition. Never disregard professional medical advice or delay in seeking it because of something you have read on this website. The opinions expressed in this column are not those of Scleroderma News, or its parent company, BioNews Services, and are intended to spark discussion about issues pertaining to scleroderma.