New Challenges, New Activities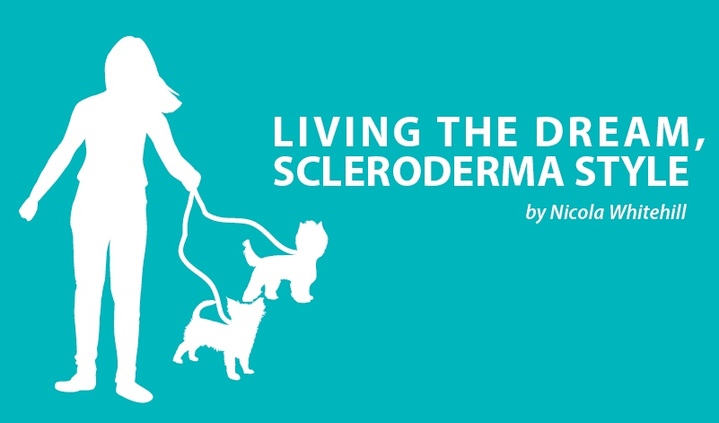 Living with a systemic, chronic, degenerative disease without a known cause or cure makes for a diary filled with medical appointments.
Symptom management alone is a full-time job. I have a strict daily routine in place to minimize the severity of my ongoing symptoms. However, as every patient will surely agree, no day is the same thanks to the "scleroderma Pandora's box."
My daily routine incorporates my diet, skin, Raynaud's, and "tin-man" demands. Even after 20 years, minimizing my symptoms remains an ongoing challenge. The severity of my Raynaud's involvement keeps me under house arrest all year round.
With my sensitivity, the smallest decrease in temperature, regardless of how warm it actually is, triggers an attack in my hands and toes. My ears and nose may also become involved. Combined with calcinosis and digital ulcers, this is very painful and debilitating. I highlighted more about this in my article for Rare Disease Day 2017 about unmet clinical needs.
The British Society for Rheumatology (BSR) held its annual conference last week in Liverpool, England. Sadly, I was unable to attend due to a relapse in shingles pain and a resilient digital ulcer on my right index finger, which has been in situ since March!
Two courses of flucloxacillin have just about cleared the infection, bringing along an overgrowth of candida (a fungal) in my gullet. The skin has still not healed, and the slightest touch sets off the most excruciating pain. A self-made, thickly-padded bandage with minimal adhesive helps to protect my very tender, thin, red-raw skin.
However, I know that when it comes to digital ulcers, I am very lucky, even though their pain and management is extremely trying and soul-testing.
During my global patient profiles campaign for Scleroderma Awareness Month 2017, every patient detailed how digital ulcers were a continual problem to them.
Over the years, I have learned via experience that should I push my body too much and not respect the demands of the multi-complex symptoms, my body will protest with a vengeance — fatigue becomes a constant, unwelcome companion. I was particularly encouraged to see that fatigue and sleep were subjects included in the recent BSR schedule, along with several sessions on systemic sclerosis that shared the most recent data.
I was extremely sad not to be able to attend the conference, especially as it was practically on my doorstep! However, as a "seasoned" patient, I know that I must accept that my symptoms dictate. Plus, there are the difficulties of traveling with an invisible disability. I have written about the few highs and many lows of living with this diagnosis.
Please include U.K. patient Deani Baillie in your prayers, as she is currently undergoing treatment for digital ulcers and necrotic tissue that have moved up into her arm. Sadly, the lovely Maureen Pezzulo-Schlotterer from the U.S. was called back to her maker last week. Please include her husband George and her family in your prayers.
There are only a few weeks until the highlights of the year: June Scleroderma Awareness Month, and World Scleroderma Day on June 29.
I am planning many projects for 2018 awareness: #SclerodermaFreeWorld. I will update my global patient profiles and highlight the urgent need for investment in medical research.
In celebration of World Scleroderma Day, U.K. patient Liz Leadbetter and I have started a forum for sharing images of any craft or item made by patients while waiting between medical appointments. We will then collate the images to share on World Scleroderma Day, showing the world how creative our global community is while raising awareness at the same time. Please get involved!
Here are some of my examples …
In the meantime, this Scleroderma Olympian is in training for the Scleroderma Unit Family Day on May 19 at the Royal Free Hospital.
Living the dream, scleroderma style.
Follow the Raynaud's Scleroderma Awareness Global Patients Facebook Page and the @SclerodermaRF and @RaynaudsRF Twitter pages. For Google Plus, follow Raynauds Scleroderma Awareness Global Patients.
#SclerodermaFreeWorld #RaynaudsFreeWorld
Living the dream, scleroderma style.
Please DONATE to help fund medical research at The Scleroderma Unit, The Royal Free Hospital, London.
100 percent of your donated funds will be used for medical research purposes only. Thank you.
#HOPE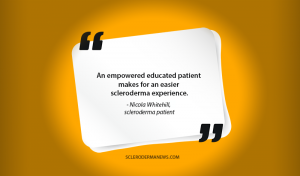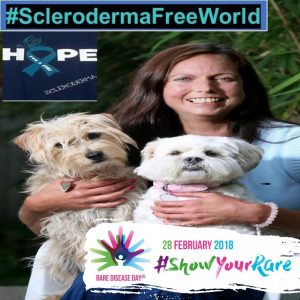 ***
Note: Scleroderma News is strictly a news and information website about the disease. It does not provide medical advice, diagnosis, or treatment. This content is not intended to be a substitute for professional medical advice, diagnosis, or treatment. Always seek the advice of your physician or other qualified health provider with any questions you may have regarding a medical condition. Never disregard professional medical advice or delay in seeking it because of something you have read on this website. The opinions expressed in this column are not those of Scleroderma News or its parent company, BioNews Services, and are intended to spark discussion about issues pertaining to scleroderma.