The Beauty of Being Forced To Change
A new year can bring a hopeful new mindset. A New Year's resolution is like a magical cure for the illness known as "old habits." We convince ourselves to believe that a new year will help us get back on track, even though we had the option all year to change. For some, it really does work, and for others it doesn't.
Spent all year drinking and partying? Eating pizza and Chinese food? Dating subpar men? The New Year has no room for that! Until maybe February, when the refreshed feeling wears off, and one finds themselves ordering Chinese delivery on a Friday night before their Tinder date. It takes an incredible amount of dedication for one to actually make drastic changes. If it's willingly hard for us to change our ways, what happens when someone's ways are forcefully changed for them?
Most of us are riding along life in cruise control mode, where we have our routines and plans set for the course. Scleroderma threw me off the regular path of life, and catapulted me into a jungle of uncertainty where I had to find my own way. I went from living a healthy life, to living a very sick and debilitating one. As a chronic illness progresses, you are sculpted into a new person, and new behaviors are learned to live an unknown life.
Physically, scleroderma can change someone in many different ways. If it attacks your skin, everything about your body can change, right down to the way you look. Imagine a sewing machine sewing thread between your skin and bone, sewing them together so tightly, the skin can't move. This is how my skin feels.
The worst affected areas on many patients are their hands, where the fingers are so tight, they can't bend or straighten. They're just stuck in a claw position. Tight skin breaks open and leads to slow-healing wounds called ulcers, which can show up anywhere on the body, but are very common on fingers and toes. Facial features become mask-like, and it becomes very hard to open your mouth wide to eat.
Adapting to your looks changing is soul-crushing, especially in the beginning. The tightening can move to the internal organs, as well. Some patients are attached to oxygen tanks, wheelchairs, and feeding tubes because their lungs, heart, or stomach are trying to shut down.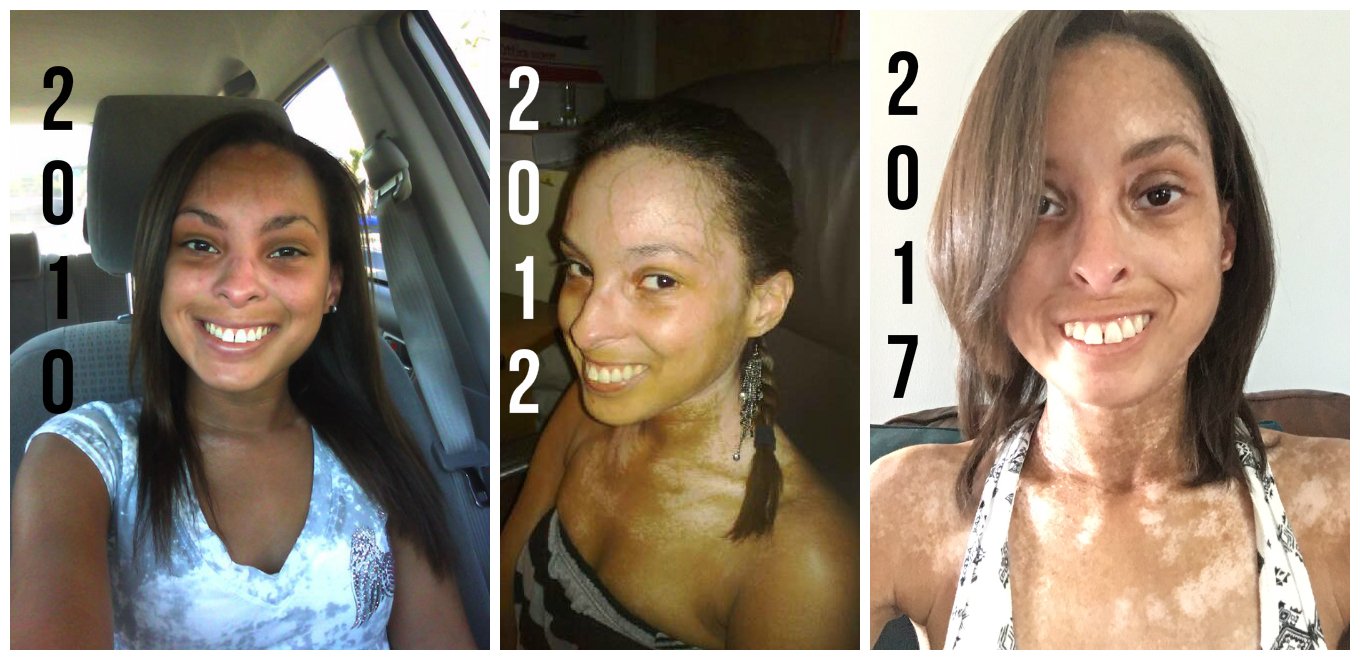 Mentally, this changes EVERYTHING. You have to train your brain to become used to constant pain without showing it, because you don't want to make those around you feel bad. You have to teach yourself how to try to perform daily tasks, even though your hands ache. Something as simple as brushing your teeth can be challenging.
You have to be the bigger person, and bite your tongue, in some situations. (Those around you may take out their anger against your disease, on you, or ask ignorant questions.)
When you go to the doctor's office, you have to be mentally prepared to change your treatment plan, or experiment with new medications, go through uncomfortable testing, or hear that your condition is deteriorating. You have to ignore people staring at you because you look different than them. You have to get used to the roller coaster of emotions like isolation, depression and anxiety, because these are automatic with a rare, incurable, disease.
Most importantly, you learn to still keep going. Despite all this, you are the beacon of light for many. Those surviving chronic illness possess a strength most can only imagine, and those around you feed off your amazing will to do everything you can despite the circumstance. Your spirit is contagious and your soul is beautiful.
Scleroderma forces you to change everything you knew about yourself, and evolves you into someone who can adapt to any situation. You didn't ask for this, but you got it, and you learn what works best and what doesn't.
I tell myself over and over how strong I am, and continue to live life to the best of my ability, even though every day brings new challenges. It helps even more when those around me understand the degree of difficulty to live this life, and cheer me on. Every day is a new day to give thanks, even if it is a bad day. There is a lesson to be learned to be a better person tomorrow.
So, if you're thrown into the jungle, just remember how brave you are to build a new path. It's an honor to be sculpted into a stronger version of your former self.
***
Note: Scleroderma News is strictly a news and information website about the disease. It does not provide medical advice, diagnosis, or treatment. This content is not intended to be a substitute for professional medical advice, diagnosis, or treatment. Always seek the advice of your physician or other qualified health provider with any questions you may have regarding a medical condition. Never disregard professional medical advice or delay in seeking it because of something you have read on this website. The opinions expressed in this column are not those of Scleroderma News, or its parent company, BioNews Services, and are intended to spark discussion about issues pertaining to scleroderma.