Zoning Out for Sanity – and to Keep Scleroderma Anxiety at Bay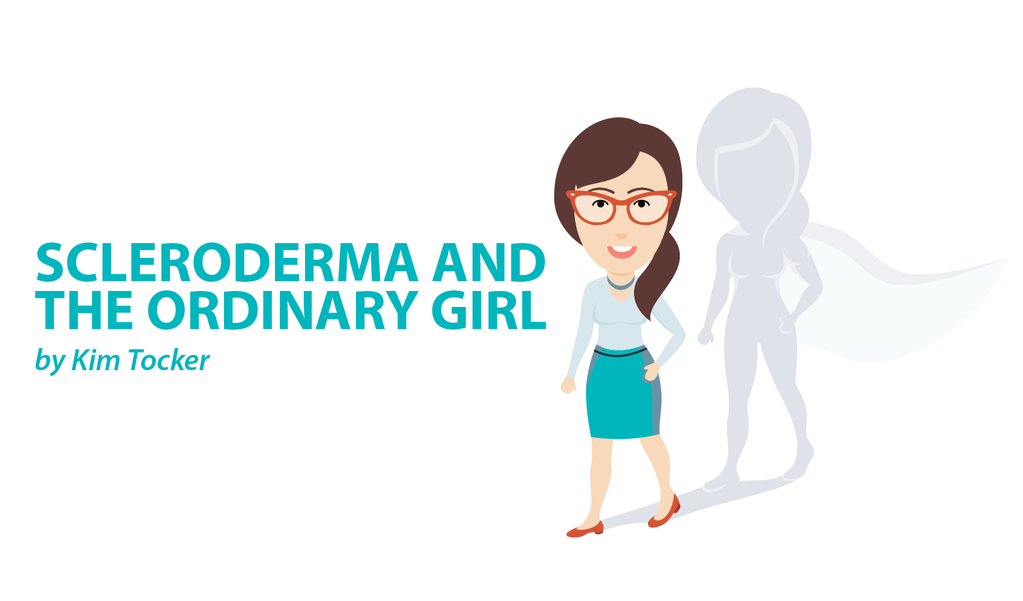 Stress and anxiety can be extremely difficult feelings to cope with, especially when dealing with a disease that is literally taking over my body. I feel things happening to my physical self as my scleroderma slowly progresses, and that's very hard to ignore. I can overthink, creating monsters in my head. At times, it's difficult to keep the anxiety monsters away from my door.
Last week I had a review appointment with my rheumatologist. She is my lead carer, and helps me make sense of my latest scleroderma symptoms. Often she will find new matters needing to be attended to hidden in my blood test results. She organizes all my other specialists to make sure each of my scleroderma-associated issues are addressed.
Needless to say, a looming appointment with her always makes me nervous. This is not because seeing her is unpleasant, she is a lovely doctor who cares about her patients a great deal. It is because I know there will be issues arising from the visit. There will be more things to be concerned about, and more tests to be conducted, more ways to possibly uncover further progress in the disease.
I arrived at the appointment early and found myself automatically switching my phone into "gaming mode." I played a few rounds of online bingo, partly to pass the time while waiting, but primarily to help manage my anxiety. I was so engrossed in the game that initially didn't hear her call me to the consulting room.
Afterward, I got to thinking about why I play a number of these games … puzzles, brain teasers, call them what you will. I get the feeling that many people seem to think they are for airheads, and a waste of time. Some people have made comments suggesting that I'm "addicted" to them.
I'd like to stand in defence of my use of these online games for a moment.
Whether it is blasting bingos, crushing candies or harvesting hay, these funny little animated wonderlands represent something we all need: a way to escape.  
Everyone's challenges and struggles are subjective, regardless of what we individually face in our lives. I believe that, in order to cope with these things, we all figure out ways to temporarily hide for a while, purely out of necessity. If we didn't, then we would (figuratively speaking), spontaneously combust. Our chosen way to "opt-out" is effectively the thermal cutoff, or overload, switch.
For some people this involves watching repeat episodes of their favorite sitcom; others prefer horror movies. Escape for some means going for a bike ride, reading a book or crafting of some form. Who am I to judge what works for them? Whatever shape it takes, it is really important that we are all able to find an appropriate way to let go of our anxiety, and be able to switch off the brain from thinking for a while.  
I am not advocating running away and hiding permanently to avoid our issues altogether. That surely is the stuff of addiction, and presents very differently from spending the evening playing a few games of Candy Crush Saga, or reading a book.  
So I have decided to reject the guilt and embarrassment I have been feeling over playing my little collection of online games.  I will not apologize for getting excited about moving up another level, or earning surprise credit tokens on the Wheel of Fortune.
Life is tough enough. I can't escape my body, but I can put my mind on hold for a bit while I relax in the company of my colored cookies and exploding rainbow cakes. 
Zoning out for sanity? I thoroughly recommend it.
***
Note: Scleroderma News is strictly a news and information website about the disease. It does not provide medical advice, diagnosis, or treatment. This content is not intended to be a substitute for professional medical advice, diagnosis, or treatment. Always seek the advice of your physician or other qualified health provider with any questions you may have regarding a medical condition. Never disregard professional medical advice or delay in seeking it because of something you have read on this website. The opinions expressed in this column are not those of Scleroderma News, or its parent company, BioNews Services, and are intended to spark discussion about issues pertaining to scleroderma.