The Reality of How Scleroderma Is Shrinking My Life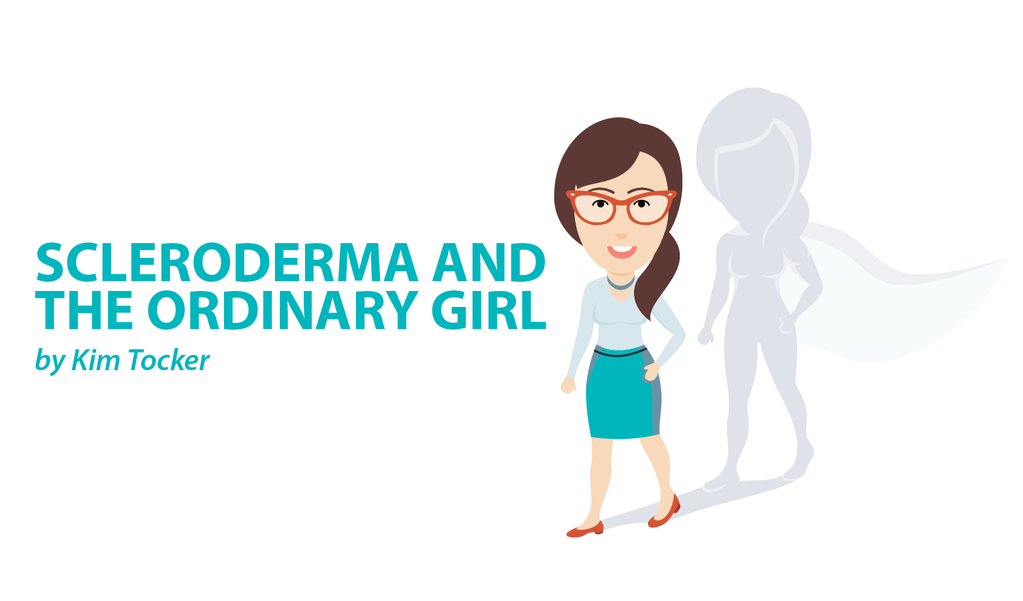 Living with a chronic disease such as systemic scleroderma brings huge changes, and my life is different from what it was like before diagnosis. These changes generally happen over time, matching the disease progression.
For some people, their changes are noticeable and they are aware of them as they go along. For others, the changes happen slowly and they aren't as noticeable initially. However, the patient can suddenly realize with a shock that their life is completely different than it was a year or two before.
When I was still working as a therapist, I often used to use the following example with clients in abusive relationships. It's a horrible synopsis but effective (and I sincerely hope no one has actually tested this in reality). It goes like this: If a frog is put into a saucepan of boiling water, it will jump straight out to save itself. But if the frog is in a pot of cold water and the heat is turned up slowly, it doesn't notice and stays put, eventually dying. It doesn't realize the subtle but deadly changes taking place around it, as the water reaches the boiling point.
I'm not about to keel over this very minute, but you get the picture. Somehow the changes that having scleroderma brings have snuck up on me. Just recently, I have become horrifyingly aware of how different everything has become, and it has been a recurring dream over the past month that has brought this to my attention.
In the dream, I am standing inside by my front door and suddenly I find myself shrinking smaller and smaller. When I look out the door, I realize that I've become a tiny person in what seems to be a doll's house. I can see giant people outside going about their lives and I start pounding on the door and yelling for help, but my voice sounds all small and strange, as if I've inhaled helium gas from a party balloon. It's generally at this point that I wake up feeling pretty distressed.  
Naturally, as all Jungian inspired therapists do, I've been doing a full analysis of my dream. I have abruptly realized that I'm feeling as if scleroderma has shrunk my life into what feels like something very small and totally insignificant.  
The situation is that scleroderma has brought many boundary shifts that have, in essence, gathered everything in and made my life much smaller. For a start, scleroderma may shrink my life expectancy, which is a huge movement in boundaries as it may push me closer to the finish line.
Then there are all the boundaries I've had to create through necessity. Things like not usually attending social occasions, no longer considering the possibility of international travel, and not often visiting with friends. Physically, I simply cannot manage these things without the resulting exhaustion that would put me in bed for several days afterward.
The practical restrictions that scleroderma has slowly introduced into my daily life have then consequently begun to gradually shrink my self-regard. No longer do I feel much respect and pride in what I've achieved because most days the only award I'd win would be for "best nap-taker."
I've also realized that the last time I got really excited was when I actually managed a small walk up the road. Not something I'd proudly list among my life achievements, but it seemed so huge at the time.
However, I have uncovered my real fear that lies behind the dream. You see, I think I've been subconsciously confusing my shrinking lifestyle with myself as a person shrinking … somehow that I am eroding into a nothing … a big fat zero!
In reality, living with scleroderma has most certainly shrunk my daily practical life in so many ways. However, it is such a relief to understand that it will not shrink the essence of who I am – my spirit, my soul and the unique collection of experiences, lessons and traits that make me Kim Tocker.  
Needless to say, since having this illuminating understanding, I have not been troubled by the dream again. Dream analysis: You've got to love it. Thanks, Jung!
***
Note: Scleroderma News is strictly a news and information website about the disease. It does not provide medical advice, diagnosis, or treatment. This content is not intended to be a substitute for professional medical advice, diagnosis, or treatment. Always seek the advice of your physician or other qualified health provider with any questions you may have regarding a medical condition. Never disregard professional medical advice or delay in seeking it because of something you have read on this website. The opinions expressed in this column are not those of Scleroderma News, or its parent company, BioNews Services, and are intended to spark discussion about issues pertaining to scleroderma.