Sunbathing Naked, and Other Unsolicited Advice for Scleroderma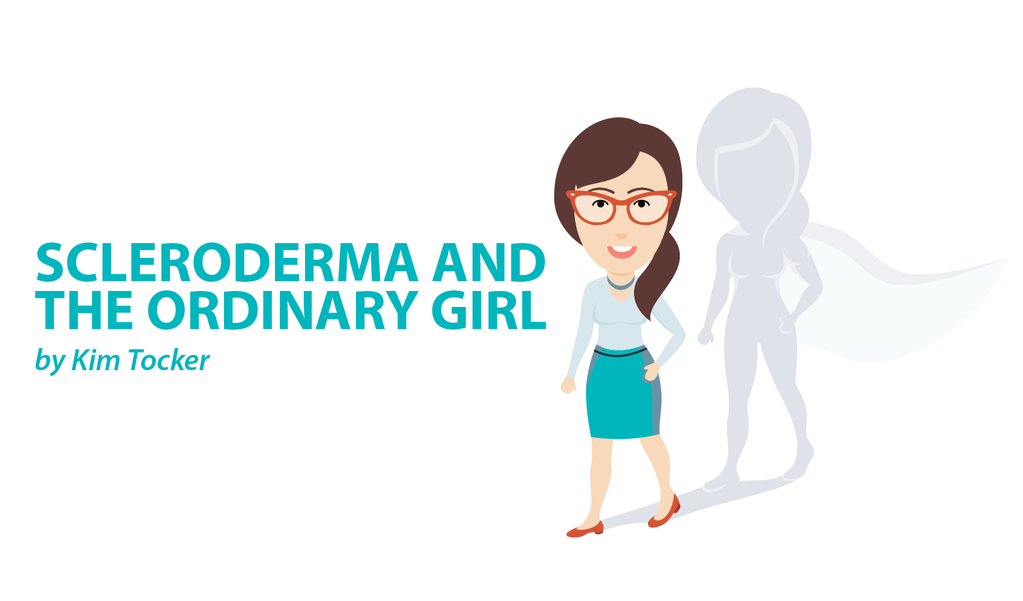 There isn't a day that goes by without someone giving me direction. Showing me the way, enlightening me, if you will. Self-created scleroderma experts seem to pop up all over the place with their endless pearls of wisdom, fervently stepping in to save me from my disease. "Self-appointed healers," I like to call them.
"This absolutely works for me, so you should start…"
"Oh no…no no, that's not the right way to go about it at all…"
"I've done heaps of research and you must …"
Remarkably, often their "cure" is simple. Apparently, drinking lemon water will detox my system and get rid of all things bad, including scleroderma. That, along with sitting in the sun naked every day, chanting, "I offer my body to the healing powers of the universe."
I still haven't been able to isolate exactly where these experts have managed to obtain their qualifications, but I have been able to clarify on a number of occasions that "heaps of research" usually means "have looked up stuff on the Internet." Most of the time they don't even know the source of their information. It's just "the Internet."
Interestingly, I don't EVER request their advice. It is simply given to me, together with a good measure of self-importance, over-confidence and often a healthy dose of defiance directed at anything scientific, or medical.  
I've given a fair bit of thought to this phenomenon over the last week, after one particularly irritating "healer" instructed me to stop all my medications. This person informed me that "we're being conned by big pharma," and suggested that I only eat vegetables, and exercise three times a day.
Here are my thoughts about why these know-it-alls dare to think they know best about my body, and my scleroderma:
TRUST:
Basically, there are trust issues going on here.
Firstly, these people have no trust in me, or my ability to know my own body, disease, limitations and experience. They think they are the experts about me! I'm not sure how they managed to learn more about myself than I already know. Perhaps they are from another planet, and can somehow access my brain through some advanced kind of telepathy, or secret probing system.
Secondly, I don't believe these people are able to trust the medical profession at any level. For reasons best known to them, they have somehow decided that science, medicine and doctors are not here to help at all. They have also decided that studies obtained from years of research and peer review count for nothing. They have become unbalanced, split from the scientific approach and down one end of the continuum. They seem unable to remain grounded, and level enough to reach a place whereby they can consider both science, and other possible remedies, that may work together well. Generally, I have found that these ardent "healers" have never heard of scleroderma, nor can they pronounce it.
RARITY:
Most people know a lot about the more common deadly diseases. All diseases are awful. However, rare diseases produce a conundrum for the "self-appointed healer." Unfortunately, when confronted with something unknown, these people will grasp frantically at anything they are familiar with, once again believing their "cure" fits all. As Abraham Maslow wisely said, " If your only tool is a hammer, then everything looks like a nail." 
LACK OF EMPATHY:
This is sadly lacking among the "healers." Quite frankly, if they were able to empathize with me, they would listen rather than give advice when it was not requested! They would understand why I've chosen to follow my team of specialists' advice, why I don't exercise a lot (because over-exercising can push me into a full-on flare-up), and that stopping my medications could result in death. They'd also understand that sitting in the sun naked every day would simply result in terrible sunburn (because of some of the medication I take) and also severely traumatize the neighbors.

Dear "self-appointed healers," don't do it.
Just listen, be kind, and get your head out of your own rear ends. Thank you.
So there it is. I've said my piece on this much-discussed topic.

Note: Scleroderma News is strictly a news and information website about the disease. It does not provide medical advice, diagnosis, or treatment. This content is not intended to be a substitute for professional medical advice, diagnosis, or treatment. Always seek the advice of your physician or other qualified health provider with any questions you may have regarding a medical condition. Never disregard professional medical advice or delay in seeking it because of something you have read on this website. The opinions expressed in this column are not those of Scleroderma News, or its parent company, BioNews Services, and are intended to spark discussion about issues pertaining to scleroderma.