'The Ordinary Girl's Motivation Plan' Rekindles That Elusive 'Oomph'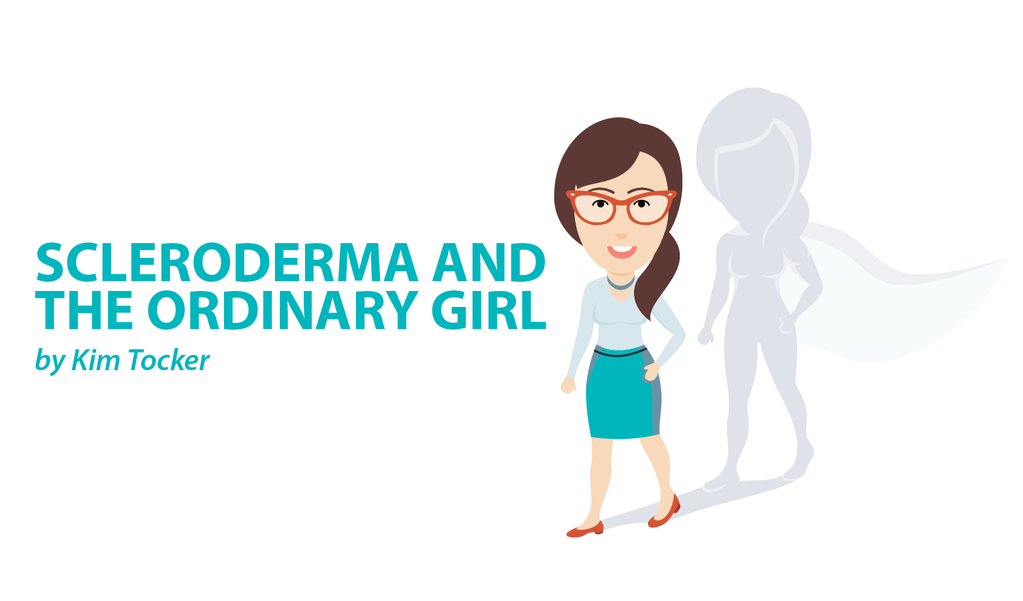 Having scleroderma and trying to stay motivated is a challenge at the best of times, and particularly so for me currently.
In New Zealand our schools and universities are closed. This means ordinary life is somewhat disrupted, as my youngest child is here much of the time, and my second-oldest is home from university.
Life has become more demanding than usual, and I have been struggling with this.  I'm not finding time to meditate, the house becomes messy very quickly and there is a much higher noise level. Please don't get me wrong; I  love having my boys at home. However, my mind and body notices a lack of order, which drains me, and consequently my motivation suffers.
My motivation also is affected when my body has a flare-up and it simply will not cooperate to achieve little more than getting out of bed and showering. My mind just can't seem to find the "oomph" to encourage my body to do anything else.
Last week had not been going well. My pain had increased, my fatigue had doubled and my "oomph" seemed to have disappeared somewhere and wasn't showing its enthusiastic, encouraging smiley face at all. It was taking a break, like the rest of the country, I suppose.
In any case, I had dragged myself into the shower and while in there I was intrigued to notice that I wash myself in the exact same pattern every day, no exceptions. It's automatic. It just happens.
This realization doesn't sound as if it would change my world, right? But it really has. As a result I have developed "The Ordinary Girl's Motivation Plan." It's very exciting for me!
(Someone probably has thought of this already, but I reckon since I developed it on my own while showering that makes it personal, so I'm going to claim it as mine.)
I've suddenly discovered that I possess a small collection of habits that occur daily, usually at around the same time. Basic things such as waking up, eating at least three times during the day, taking pills at certain times and turning on my cell phone in the morning, those sorts of things. They are minor automatic events that have become routine and unnoticeable … until now.
Here's the thing …
These seemingly insignificant actions provide an extremely useful scaffold. A reliable and strong framework that is present every day (no matter how bad the day), on which I can hang some other things.
Since I've started to pair a few other tasks with some of these routines, I've noticed I'm able to achieve just a little bit more, and this has pushed up my motivation levels. How about that?
For example, when I eat my meals, I do my joint exercises once I'm done eating. They only take five minutes and are beneficial for my well-being. I had been struggling to do them on their own, you see. The motivation just wasn't there, despite knowing they are valuable for me.
I've added my stretching exercises alongside brushing my teeth, and 10 minutes' meditation prior to getting out of bed. The end result is that these add-ons have now also started to become routine. I am reaping the benefits without draining myself trying to find that ever-elusive motivation to get cracking and do them.
A wee word of warning: The things to add really need to be those bite-sized recommendations from our health carers, the things we need to take responsibility for that benefit our well being. I'm not suggesting it is a good idea to add in tasks such as spring cleaning the attic, or scrubbing the kitchen floor until it shines.  For chronically unwell people this will simply lead to burnout and becoming horribly unwell very quickly.
I must say that since I have put the "Ordinary Girl's Motivation Plan" into action, I'm excited about how much better I've been feeling, even when I am having a flare. Remarkably, it has all been quite easy for me to achieve. I'd encourage you to see if it can work for you, too.
Lunchtime! Pills and joint exercises. I can hear my body thanking me already.
Note: Scleroderma News is strictly a news and information website about the disease. It does not provide medical advice, diagnosis, or treatment. This content is not intended to be a substitute for professional medical advice, diagnosis, or treatment. Always seek the advice of your physician or other qualified health provider with any questions you may have regarding a medical condition. Never disregard professional medical advice or delay in seeking it because of something you have read on this website. The opinions expressed in this column are not those of Scleroderma News, or its parent company, BioNews Services, and are intended to spark discussion about issues pertaining to scleroderma.