Relying on My Rheumatologist to be My Tour Guide Through Scleroderma's Side Effects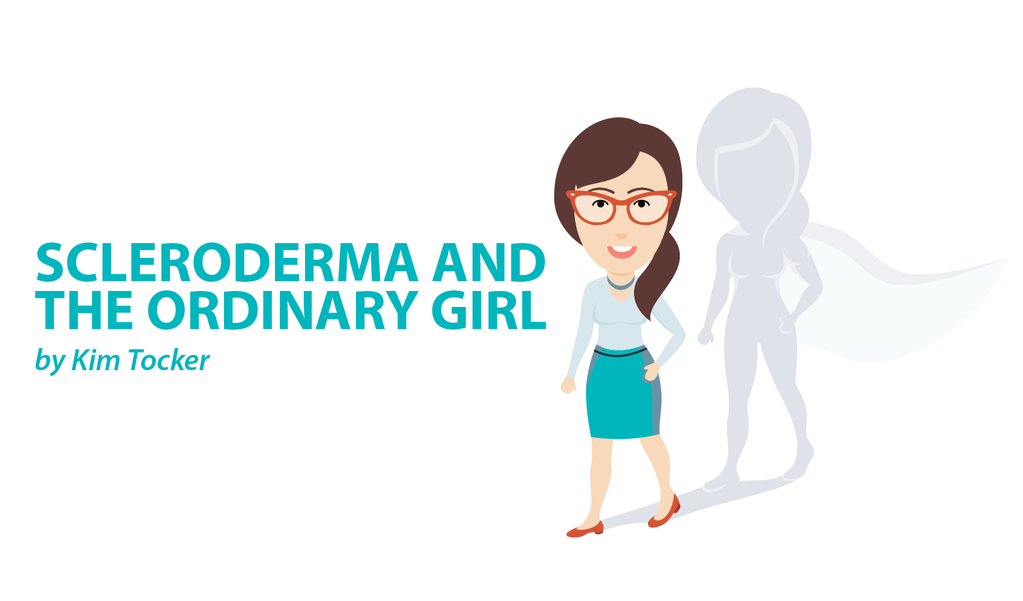 Lately I've been despondent and a bit lost in terms of negotiating my disease. For those of you who don't follow my column, I began the "Great Prednisone Wean-Off" several months ago. All was going well until yesterday when I failed my synacthen test. There goes my grand plan to get off prednisone in the near future.
Unfortunately, it seems my adrenal glands have decided to take a nap. The only reason my adrenal glands don't work now is because I had to take prednisone in the first place, which I needed in order to be able to get out of bed in the morning and function. (Functioning is good, and clearly necessary in order to have a life.) My rheumatologist  has offered me another type of steroid to help manage some of my symptoms, which include light-headedness, nausea, exhaustion, and brain fog.
Also unfortunate is that this other steroid has side effects, too. (Of course it does; they all do!) It seems as if I will never be able to say farewell to my moon face, another dreaded side effect of steroids. Aren't these steroid treatments miraculous? They can create an entirely new set of symptoms from nothing. I was given a whole new diagnosis altogether to add to the list. Secondary adrenal failure. Excellent.
Throughout all this turmoil I've started to feel really lost, as if I'm on a weird and peculiar kind of journey that has gotten out of hand. I can't understand whether I'm feeling horrible because of the disease, the drugs to treat the disease, possible drug interactions, or if I've caught a cold. I don't know when I should be worried about something, and when not to be. Everything on this journey looks scary, and I've lost my way.
I've even been wondering whether I should just stop taking all my drugs. Then I could go and live in a little cottage in the middle of nowhere, survive on cookies laced with cannabis and just let the world go away. It's weird how we can think we are making the right choice when we are frightened, isn't it? Luckily, I have realized this is not realistic, and it would be quite a dangerous fantasy.
Being diagnosed with systemic scleroderma is similar to beginning a trek into the depths of the Amazon  rainforest. If I was going to embark on a real trip of this nature, the first thing I would want is the right guide. Someone who understood the dangers, knew what to do if encountering alligators, jaguars and piranhas, and was educated about which route to take. Most important, a guide who really cared about me enough to protect me, whether he truly liked me or not.
I have learned that whenever I feel like this, it is really important for me to rely on my lead medical person, my dependable rheumatologist. I realize how much I trust her, and not just for her experience in this field, or how much she is clearly respected by her peers. I don't just trust her because of her impressive education, history as a respected specialist and many years of experience. First and foremost, I respect her because I really like her as a person. Instinctively, I trust her without even considering her qualifications and experience. She is friendly, intelligent and I feel she truly cares about my welfare. Most important, as a person she is a balanced, caring and kind soul.
So, I'm not going to try to fly blind within my confusion and fear. My decision is to trust her, and that trust is firmly entrenched in knowing what kind of a person she is. This reassures me, as it is her guidance that I anticipate will get me through this strange, scary interlude in my disease. 
I don't know what I'm doing right now, but it is such a relief to let go of the reins. I know in my heart that the person I chose as my lead caregiver and medical advisor, the woman making decisions that affect my life in a big way, also is a loving and caring person.
I know I'm going to be safe with her as the captain of the ship.

Note: Scleroderma News is strictly a news and information website about the disease. It does not provide medical advice, diagnosis, or treatment. This content is not intended to be a substitute for professional medical advice, diagnosis, or treatment. Always seek the advice of your physician or other qualified health provider with any questions you may have regarding a medical condition. Never disregard professional medical advice or delay in seeking it because of something you have read on this website. The opinions expressed in this column are not those of Scleroderma News, or its parent company, BioNews Services, and are intended to spark discussion about issues pertaining to scleroderma.