Pet Therapy for Scleroderma: What I Learned from My Cat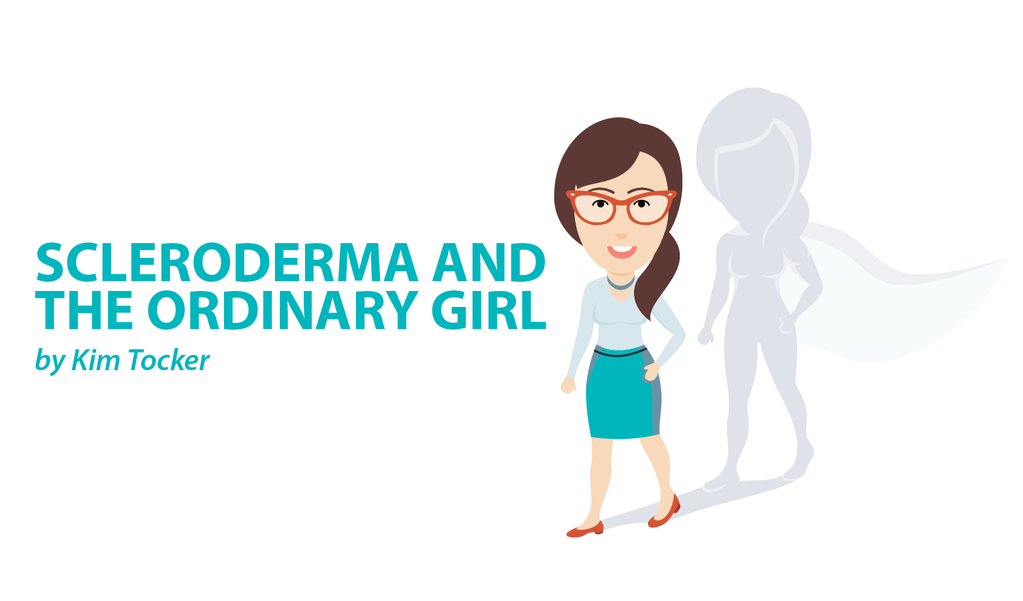 Pictured is my cat, Willow. Two days prior to New Years Eve she was hit by a car outside our house. We witnessed the event, and tried our very best to restrain and help her, but she ended up bolting as fast as she could over our fence. I clearly remember the terror in her eyes just before she ran. I knew she had been hurt, but was running on adrenaline.
(I'm going to let you know right away that Willow is home now. I find it very hard to read stories like this without becoming overwhelmed with emotions and consequently quite stressed, so I don't want to put any reader through that.)
It took Willow five days to decide she felt safe enough to sneak back into the house at 4 a,m.
The five days must have been awful for her because, as we know now, she had sustained damage to her spinal nerves. She would have been in a great deal of pain, out in the elements, and very frightened.
The five days also were very long and extremely stressful for me. I tried to stay as positive as possible about her return, but imagining her out there and not being able to help her felt like emotional torture.
It certainly took a huge toll on my well-being, and reminded me about the enormous impact our emotional state has on our health, regardless of which chronic condition we have. Two of my fingers began to develop painful ulcers, which I've never had before with my scleroderma. My joints were much more painful and swollen than normal, and my fatigue skyrocketed.
The utter relief and sheer joy I experienced on her return is indescribable. It has been such a delight to observe how she has conducted herself since she's been back. We have set her up in my office, where she has been eating, gaining strength, and is on regular pain-relief medication. We hope her nerve damage can heal on its own. She is clearly choosing to rest a lot, not going very far from the room, staying cozy in her basket and favorite blankets, eating and drinking when she wants, and sleeping much of the time.
She reminds me of how I behave when I am having a bad day and need to look after myself, although Willow seems to do it so much better than I do. She certainly doesn't seem to feel the need to look after anything other than herself, and attends to what she requires without fuss. Unlike my own behavior when I need to rest, end up in hospital or have a flare up. Honestly, you should see me — the constant apologies to everyone for inconveniencing them, making them worry, not being able to cook dinner and do the housework. I'm pretty sure my apologizing uses up  most of the strength I gain from resting.
What a difference her return has made! I feel so blessed to have her home. Just knowing she is improving and getting well gives me hope for my own health to improve. Pet therapy at it's finest! Why? I don't really know. It's all a bit weird, and difficult for me to understand the connection between these things. I've decided not to analyze it, but to enjoy and immerse myself in watching how she does it, while doing my best to help her along the way.
We don't know the outcome for Willow yet, but I hold lots of hope for her recovery. We also don't know the prognosis for me. Nevertheless, my hope for her seems to be fueling more hope for myself.
How is it that our pets, and animals in general, can do these wonderful things for us? What are these mystical powers their very presence in our lives bring? I don't know the answer, but whatever it is, I am grateful for everything I'm learning about recovery, self-care and unconditional love — according to Willow.
I would love to hear about your pets and how they contribute to your life with scleroderma.
Note: Scleroderma News is strictly a news and information website about the disease. It does not provide medical advice, diagnosis, or treatment. This content is not intended to be a substitute for professional medical advice, diagnosis, or treatment. Always seek the advice of your physician or other qualified health provider with any questions you may have regarding a medical condition. Never disregard professional medical advice or delay in seeking it because of something you have read on this website. The opinions expressed in this column are not those of Scleroderma News, or its parent company, BioNews Services, and are intended to spark discussion about issues pertaining to scleroderma.