Getting a Leg Up on Scleroderma by Learning to Laugh at Myself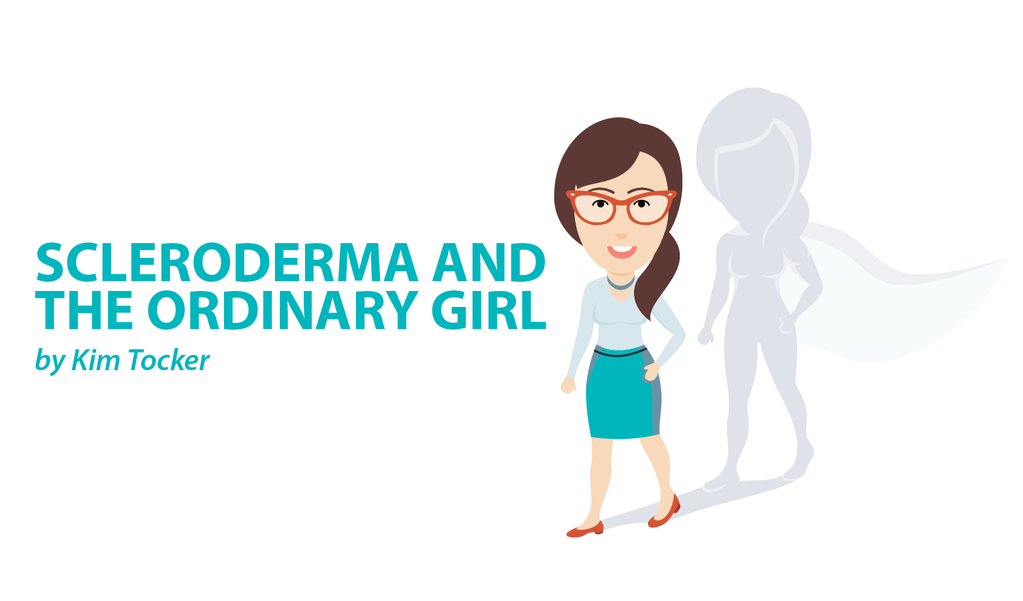 I had a friend over for a cuppa and a chat this week, and we found ourselves having a good laugh about events and experiences from our lives. To be honest, it was a lot more than a good laugh. The hilarity reached the stage where we couldn't talk, could hardly take a breath, and when we did, we were making that snorting noise as we tried to get some air.
These days, with age (and hopefully a little bit of wisdom) I've found that I can genuinely laugh at myself.  This is a blessing, indeed, since I certainly noticed a difference in terms of the energy boost I experienced after my friend's visit. Believe me, when living with scleroderma, any energy boost that can help to work against the constant fatigue is more than gratefully accepted.
One of the things that scleroderma manages to do is to contribute toward making my life extremely awkward, and this became one of the topics of conversation with my friend during our coffee afternoon.
Although I've always been one of those slightly unconventional people who doesn't quite fit, I do feel that the disease has made this aspect of me more noticeable. For example, I often wear leggings (this is not me, but says it all about leggings). I wear them mostly for the comfort, especially around my stomach if I'm having a bad bloat day due to gastrointestinal motility issues.  Secretly, I also do enjoy being able to don something I know isn't quite socially acceptable. (Well, my sunflower leggings certainly aren't that acceptable anyways).
Sometimes, just sometimes, I have been known to wear my sunflower leggings in public to the supermarket. Mostly, I'm just way too exhausted to get changed into anything else and, of course, whenever I wear them I run into my friend — the one with the flawless makeup and perfect couture, clicking along there in her fashionable three-inch heels. I do love her, but she always presents so … "perfectly." No leggings for her! Usually she'll round the corner just as I'm browsing the hemorrhoids treatment section in the medicines aisle (another delightful issue with scleroderma, in my case caused by constipation thanks to the use of opiates for painful joints). As I'm desperately seeking something for relief I suddenly hear a cheery "Hellloooooo, Kim" from behind, making me jump.
Nine times out of 10 I will have consumed a bag of onion chips just prior to leaving the house, usually due to the relentless salt cravings caused by my adrenal insufficiency. So, not only  am I conscious not to speak for fear of breathing onion fumes in her face, but somewhere in the back of my mind, I'm wondering if she detects I haven't had a shower that morning (because, once again, I was way too exhausted.) It always ends badly; I'm trying to answer with one word replies because I'm afraid of asphyxiating her with the rancid stench of onions. Simultaneously, I'm quickly backing away with my trolley, and bumping into someone I don't know.
Ahhhh, scleroderma … you make my life one big awkward experience after another.
It was interesting to look back at our  conversation, and the hilarity associated with it. Remarkably, one of the things I noticed was that it was my scleroderma, or things related to it, that gave us the giggles. Although this may seem strange, and I certainly don't wish to make light of such a serious disease, this week I found that by finding the humor in this somber topic, it actually took away some of the power the disease has over my life. It gave me back some control, and shrunk its disparaging influence.
Some say that laughter is the best medicine, and, after the laugh we had, I'm thinking that this notion is quite possibly true.
Note: Scleroderma News is strictly a news and information website about the disease. It does not provide medical advice, diagnosis, or treatment. This content is not intended to be a substitute for professional medical advice, diagnosis, or treatment. Always seek the advice of your physician or other qualified health provider with any questions you may have regarding a medical condition. Never disregard professional medical advice or delay in seeking it because of something you have read on this website. The opinions expressed in this column are not those of Scleroderma News, or its parent company, BioNews Services, and are intended to spark discussion about issues pertaining to scleroderma.