Committing to Scleroderma to Take Back My Power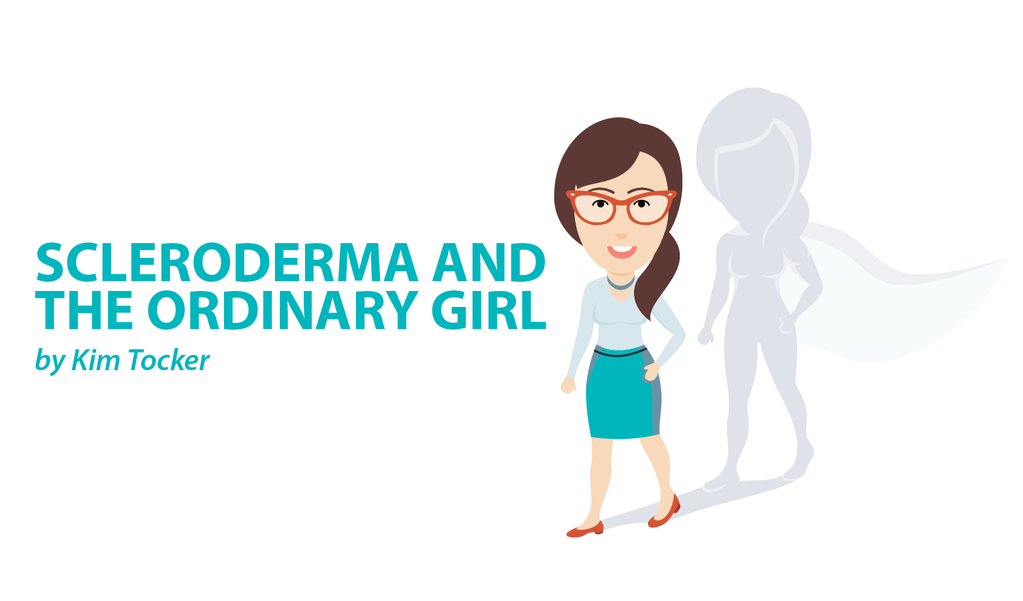 I believe that there is a point when a scleroderma patient realizes that it is time to fully accept that they are unwell and commit to having the disease. Despite that this sounds like a one-way ticket to Depression City, it actually isn't. The decision to commit to being seriously unwell is somewhat of a paradox. Despite how it sounds, it can ultimately lead to much more control over all of the challenges that scleroderma brings.
Last week while looking through Facebook, I had the fortune of coming across a live post by Jessica Massengale, a fellow Scleroderma Warrior and Scleroderma News columnist. Jessica writes for her column, Through Teal Coloured Glasses, and is an administrator of the Scleroderma Strong Facebook page.
Jessica's live post was the catalyst for me to think about why I haven't really considered a thorough look at what I am eating. I also noticed she manages a walk every day to get some sunshine, enjoy the peace, and to meditate on giving thanks for each day. I began to wonder why I haven't been able to fully commit to doing this level of self-care.
Here is what I've realized: Until now, I have been very passive and have been doing only what the doctors suggested. I have been attempting to live the best way I can, but most of the time I've been silently trying to incorporate resemblances of my old life into my post-scleroderma-diagnosis life. Although it sounds a little harsh, I truly believe that this has been an irresponsible way to manage my disease.
When faced with a diagnosis of scleroderma, it can be easy to try to convince oneself to carry on as normal and work around the disease, as I have been doing. This leads to a situation that is similar to stepping over a wire fence that separates two different fields.  
Trying to grasp at remnants of my old, healthy life (field number one) while acknowledging that I'm really unwell at the same time (field number two) has made me straddle the fence between these two lives. However, if I remain straddling these two lives, I remain stuck and unable to move forward.
Keeping one foot firmly planted in field one (my old life) has been a way of clinging to the belief that perhaps I can still be well while having scleroderma. It is a way of denying the real truth that comes with hauling my leg over the fence into the other field. I wonder if it is a bit like standing up in an AA meeting and saying, "I am an alcoholic." Unless there is a commitment to telling oneself the truth about where one needs to stand, one stays straddled on the fence unable to move, and only able to give 50% to each side.  
It is quite a conundrum, really, and it equates with getting nowhere fast and feeling powerless.
Committing to being unwell by taking the step over the fence has been hugely important to me since seeing Jessica's post. I now feel free to put all my energy into ways to feel the best I can. I don't have to keep pretending that I can be well and sick at the same time. I have made the decision to acknowledge that I won't be able to work again. Instead, my full-time job will be to develop and practice excellent self-care habits.  
Standing in the place of being seriously unwell and claiming that place as my own means that I am free to take responsibility at last. Commitment to better eating, exercising, meditating, and researching all of the possible ways to live the best I can will now be the recipient of my precious energy.
The feeling of taking back my power is amazing. Being honest with myself is freeing. My self-doubt and shame at being unwell have shrunk a great deal, and I feel much more grounded in terms of who I am.
I am Kim Tocker, an ordinary girl with an extraordinary disease.
***
Note: Scleroderma News is strictly a news and information website about the disease. It does not provide medical advice, diagnosis, or treatment. This content is not intended to be a substitute for professional medical advice, diagnosis, or treatment. Always seek the advice of your physician or other qualified health provider with any questions you may have regarding a medical condition. Never disregard professional medical advice or delay in seeking it because of something you have read on this website. The opinions expressed in this column are not those of Scleroderma News, or its parent company, BioNews Services, and are intended to spark discussion about issues pertaining to scleroderma.