2018 Key Event Dates for the Scleroderma Community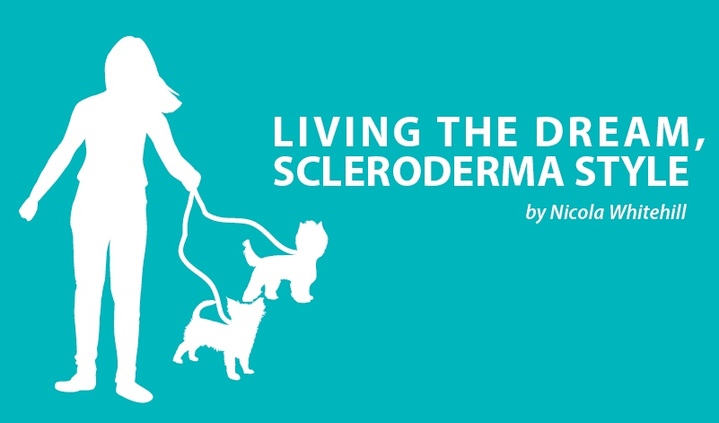 2018 is looking to be a very busy and exciting year for scleroderma patients.
Before I discuss some of the many events scheduled for the year: Thank you to those who contacted me during my time away from my column.
I am slowly recovering from post-traumatic stress disorder following the sudden passing of my mother from pancreatic cancer and primary biliary cirrhosis on Oct. 24, 2017. I am grateful I got to hold her hand for her final 72 hours at her house. When I look at the bigger picture, I know the "suddenness" was a blessing to her.
On Christmas Day, I developed shingles! With huge thanks to the National Health Service's urgent care, I was able to take the antiviral medication quite swiftly, albeit the pain in my back continues to be extreme.
February
Starting off the scleroderma events for the year is the 5th Systemic Sclerosis World Congress taking place Feb. 15–17 in Bordeaux, France.
As many of my column followers may know, attending the Systemic Sclerosis World Congress has been my personal goal since it started in 2010. Sadly, my "tin man" body always prevents me from going. Unfortunately, this year is no exception.
The physical exertion required for the travel alone would be too much for my body at the moment. This is a huge disappointment for me. I was very much looking forward to meeting everyone, including Rosario from Brazil who runs ABRAPES, the Brazilian scleroderma association, and the amazing Alice from Switzerland, to name just a couple!
Global collaboration is so important to scleroderma patients.

Feb. 28 is Rare Disease Day. This year's theme is "RESEARCH."
Research provides immense hope to patients. Hope that a cure will be found, along with improved disease-modifying agents and that the cause of this rare autoimmune disease will be understood. In this 2017 video, I explain why research is so important to the scleroderma rare disease patient. Specifically, the role of medical research and taking part in clinical trials.
For my 2017 Scleroderma Awareness Month Campaign, I focused on research and global patient profiles, highlighting the many unmet clinical needs of patients.
Trials are currently taking place at the Centre for Rheumatology and Connective Tissue Diseases, including trials for the Scleroderma Unit.
March
March is Autoimmune Disease Awareness Month (#ADAM).
A charity boxing match will be held in London on March 15, organized by Ben Milan in memory of his dad, Chris Milan, who had scleroderma.
May
On May 1–3, The British Society For Rheumatology (BSR) is holding its annual conference in Liverpool, U.K. A few sessions are scheduled for scleroderma. I very much hope to be able to drag my tin man body to them, since Liverpool is the nearest city to Southport, where I live!
Here's my presentation from the BSR conference in 2015.
May 19 will be Family Day at the Scleroderma Unit of The Royal Free Hospital in London.
This year is very special to me, as I am celebrating my 20-year anniversary of being a patient at the department. I very much hope to see you there — I will most certainly be in attendance, even if my body protests for the rest of the year and grounds me!
Honestly, I really did not think that I would still be around in 2018, having been given a 15-month prognosis in 1997 by my diagnosing doctor.
In December 1998, I became a patient at the Scleroderma Unit. I am eternally grateful for the medical expertise of the superhuman beings, Prof. Dame Carol Black and Prof. Chris Denton.
Managing my symptoms is my full-time job in itself! However, I know that I am a lucky scleroderma survivor, as I have minimal internal organ damage.
In December 2016, I was delighted to hear Prof. Denton confirm to me that "my skin is cured from scleroderma."
My experience has shown that early diagnosis is crucial to preventing life-threatening damage. I also learned that multidisciplinary follow-up medical care headed by a specialist expert is paramount for best patient care.
June
June is Scleroderma Awareness Month. Here is a 2017 flashback.
June 29 is World Scleroderma Day. Here is a 2017 World Scleroderma Day flashback.
July
July 27–29 is the 2018 Scleroderma Foundation National Patient Education Conference in Philadelphia, Pennsylvania.
October
October is Raynaud's Awareness Month.
Please donate
My childhood dream was to be a barrister (a type of lawyer). Scleroderma tried to destroy this dream. With Prof. Denton's help, I achieved this dream on March 1, 2004.
My dream now is a #SclerodermaFreeWorld. Medical research is essential.
Living the dream, scleroderma style.
Please donate to help fund medical research for the Scleroderma Unit at Royal Free Hospital.
***
Note: Scleroderma News is strictly a news and information website about the disease. It does not provide medical advice, diagnosis, or treatment. This content is not intended to be a substitute for professional medical advice, diagnosis, or treatment. Always seek the advice of your physician or other qualified health provider with any questions you may have regarding a medical condition. Never disregard professional medical advice or delay in seeking it because of something you have read on this website. The opinions expressed in this column are not those of Scleroderma News or its parent company, BioNews Services, and are intended to spark discussion about issues pertaining to scleroderma.