Personality Changes with Scleroderma: For Better or for Worse?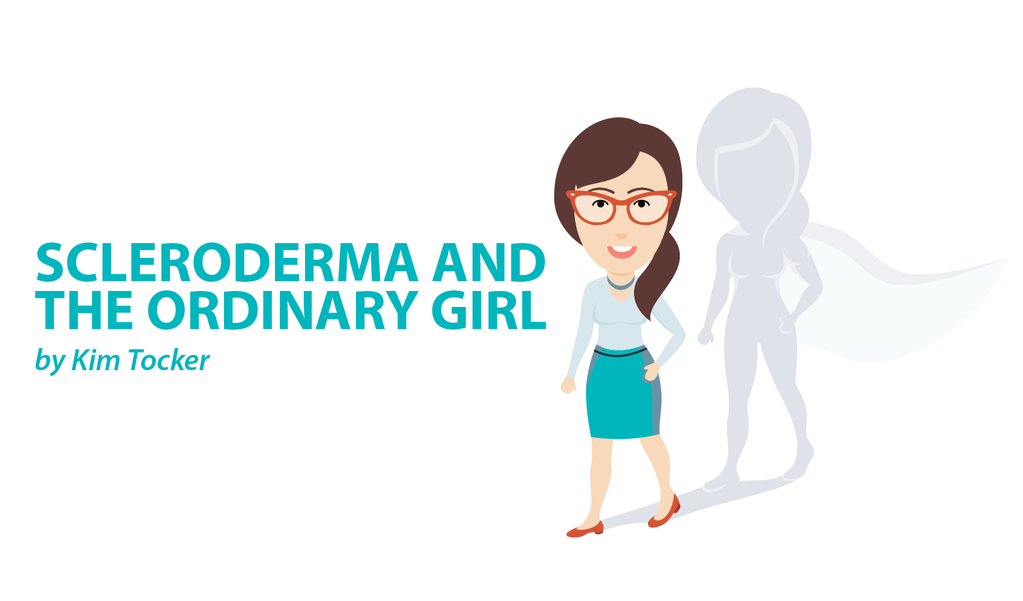 A family wedding this past weekend became a catalyst that prompted me to think quite carefully about the changes that seem to have occurred in my personality since being diagnosed with systemic scleroderma.
During the wedding service, I noticed how I was waiting for the part about "in sickness and in health." It made me think about my own wedding to Max, and how innocent we were about that particular part of our vows. Did Max draw "the short straw" in that respect? I don't think so, and neither does he. In fact, the challenges that scleroderma has brought to our marriage have made us closer. Those challenges have even demonstrated (beyond doubt) the commitment and love that we both brought on our wedding day.
After my diagnosis there has been, of course, a plummet in my expectations with regard to the longevity of my life, accompanied by a good serving of cynicism, seasoned with a pinch of doom and gloom. Realistically, my lifespan could be shorter than I thought it might be on our wedding day. Maybe only by a couple of years, perhaps more. Consequently, a somber part of myself that was not openly seen to others before my diagnosis has now become obvious. But my determination and focus also has been sharpened, and it drives me to strive for my dreams with a clearer purpose; there is not time to waste. Certainly it is clear to others that I am less naive, and have lost much of my innocence and fresh-faced optimism about how life would turn out, but surely this is to be expected. I'm just being real, and to pretend otherwise would not be genuine.
While waiting for the reception to begin, I saw some old family photos of myself at around age 20. The general consensus among my family was that I had been fairly self-centered, somewhat of a drama queen, and rather problematic during my teen and young adult years. Certainly my behavior at that age did reflect these dubious qualities. In my opinion, they were related to normal lifespan challenges for a teenager and young adult, but definitely enhanced by my personality type.
These days there is little time or energy available to be the colorful, spirited entertainer and self-obsessed drama queen. My personality has become less of the bright-feathered parrot squawking loudly on her perch. Perhaps this bird was just a decoy — a desperate bid to bring some mindless distraction to myself and others. As I recall, when growing up I often felt constantly overwhelmed by my concerns about others around me. I always felt distressed at the world's cruelty and injustice, and had a strong pull to want to save as many of the underdogs as possible. This was something I could act on without thinking first, resulting in ending up in all sorts of questionable situations.
In any case, having scleroderma means I no longer have the energy to present as that bird, and I do not  have the capacity to save the underdog. In reality I have become the underdog, and ironically I now must be much more focused on myself than I have been before, even when I was younger.
Despite this enhanced self-focus, I appear to present as a much more acceptable person to others. Strangely enough, apparently I appear less self-centered. How very strange!
Has scleroderma brought about changes in my personality? Perhaps not so much. Rather it has brought about changes in my circumstances, that in turn have stripped me of my ability to present myself a certain way. It has been a gift, actually, as I have been forced to show myself as who I am. In doing so, perhaps more of my hidden personality traits now have the spotlight shining on them.
In reality I'm really just an ordinary girl. Sometimes funny, sometimes loud, often quiet and self-reflective, pretty anti-social, but just trying to show kindness and love to myself, and others around me. Mostly, I'm just trying to live the best way I can with this damned disease.  
***
Note: Scleroderma News is strictly a news and information website about the disease. It does not provide medical advice, diagnosis, or treatment. This content is not intended to be a substitute for professional medical advice, diagnosis, or treatment. Always seek the advice of your physician or other qualified health provider with any questions you may have regarding a medical condition. Never disregard professional medical advice or delay in seeking it because of something you have read on this website. The opinions expressed in this column are not those of Scleroderma News, or its parent company, BioNews Services, and are intended to spark discussion about issues pertaining to scleroderma.