'Ordinary' Scleroderma Patients Who Don't Make the Headlines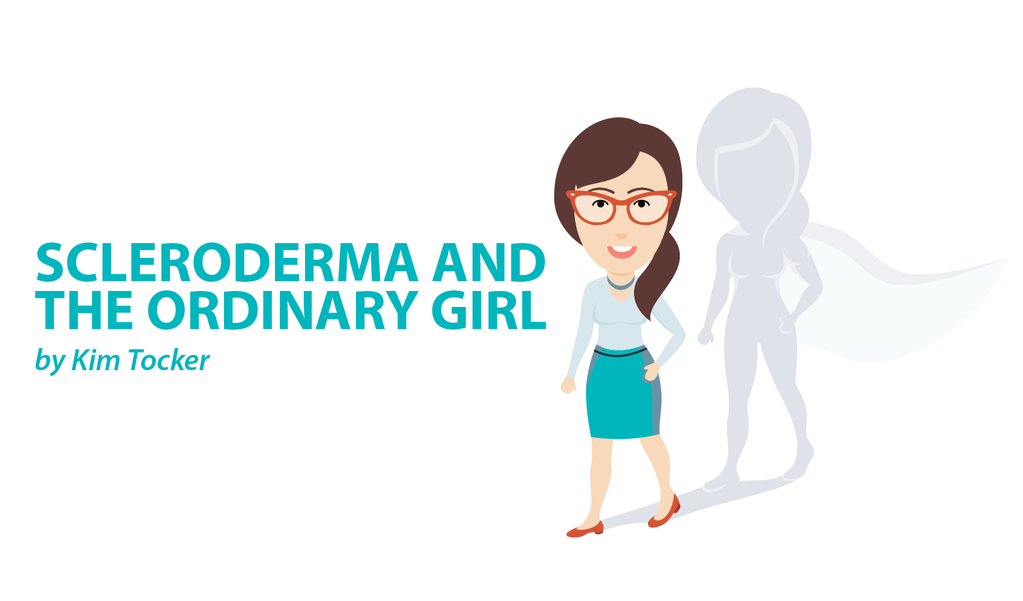 There is a very good case to be made for aiming for the stars. I am all for people setting amazing goals and then managing to achieve them. I see it often in the media — those extraordinary individuals who are able to overcome adversity and realize their aspirations. However, the word "extraordinary" is extremely pertinent here.
The Oxford Dictionary defines extraordinary as "outside the normal course of events." So you see, something extraordinary is not quite "normal," and usually not within the majority. Extraordinary achievements do not make it to the media by accident, they get there because they are unusual and newsworthy. People want to see these remarkable stories, they inspire and challenge — and so they should.
At the risk of sounding like a party pooper, I personally believe that there is an excellent case for being realistic (instead of being delusional) about what I personally can achieve in reality.
I am not an extraordinary scleroderma patient. I am a normal scleroderma patient, and despite having an unusual disease, I have found that I am responding to it and experiencing it as any other typical 50-year-old woman would.  
I am pleased I have reached this conclusion, because I had been delusional for far too long, falling into the trap of trying hard to be an extraordinary scleroderma patient.
I wanted to be able to run a marathon despite my disease. I had high hopes of slowly working up to the day of the marathon with visions of making it over the finish line, exhausted yet jubilant, eyes shining, water bottle in hand while sporting my Lycra pants. I figured I'd also look great in the Lycra because during my training sessions I would have lost so much weight. The local rag would do a great write-up on what an incredible scleroderma patient I was, and this would bring about huge awareness of the disease and lots of funding.
The reality, of course, was that on day one of training, I barely made it up for the shower because of fatigue, not to mention the aching joints. Despite talking positively to myself with assurances of "I can do anything I set out to," and reminding myself that "everything is possible if you put your mind to it," my actual body simply refused to cooperate.
You see, I get the whole "silk purse out of a sow's ear" idea — but figuratively speaking, I'm afraid I'm more like a sow's bottom. And I can assure you that there ain't no silk purses being created out of that.
What I'm trying to point out is that while I've been expecting to be able to achieve things that some extraordinary patients have, I am constantly experiencing disappointment when I can't do it. The outcome of this is that I have not been recognizing anything positive I have achieved, nor acknowledging any of my own accomplishments because I've been too busy feeling bad about what I couldn't do.
So here's to being ordinary — to manage a trip to the garden center and then being able to pot my flowers the following day, with only three rests in between. How wonderful it was that this weekend I was also able to help my husband choose a new car, as well as go out on a date night with him. I'm also celebrating a visit to our beautiful art gallery to experience the work of Len Lye.
The highlight of the past few weeks was being able to walk from the parking lot to a nightclub to watch my husband perform with his jazz trio. It was so lovely to be part of their audience.  
Participating in these seemingly small achievements meant a lot of forethought and planning. I needed extra sleep to make sure I could handle the late nights, and increased pain relief to combat the aching joints and swollen fingers. I had to work hard to make sure I got there — but I did.  
So while this ordinary scleroderma patient won't make the papers or be featured on the 6 o'clock news, I'm loving what I have managed to achieve — and I'm feeling pretty damn proud of myself!
***
Note: Scleroderma News is strictly a news and information website about the disease. It does not provide medical advice, diagnosis, or treatment. This content is not intended to be a substitute for professional medical advice, diagnosis, or treatment. Always seek the advice of your physician or other qualified health provider with any questions you may have regarding a medical condition. Never disregard professional medical advice or delay in seeking it because of something you have read on this website. The opinions expressed in this column are not those of Scleroderma News or its parent company, BioNews Services, and are intended to spark discussion about issues pertaining to scleroderma.