An Ordinary Girl's New Year's Resolution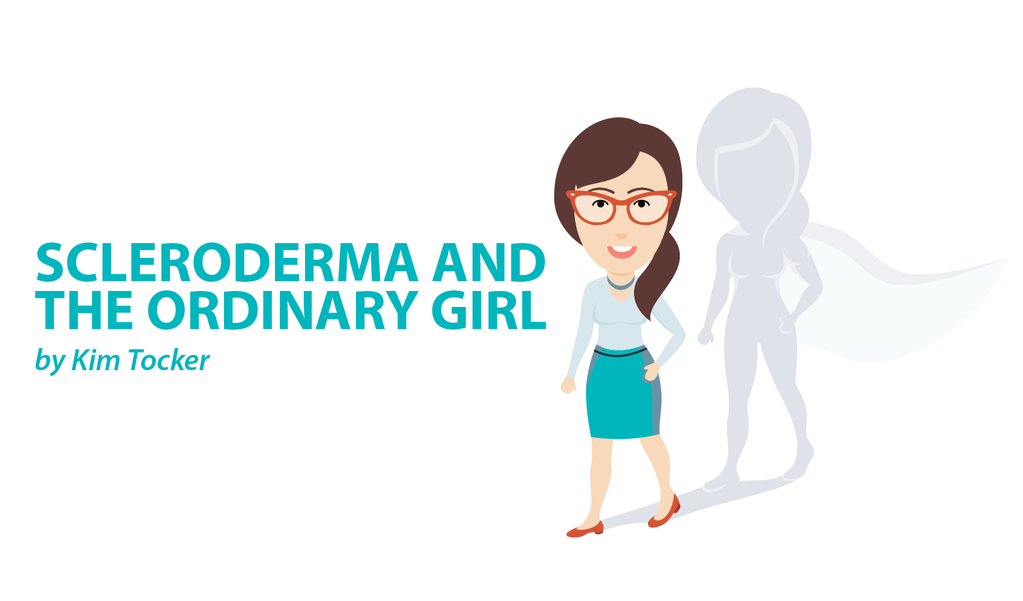 New Year's resolutions: Like them or not, there is plenty to be said about the whole idea at this time of the year.
I recall the last time I resolved to make a new year's change. It was just prior to my disease being diagnosed, and it was something about trying to look after myself better, and doing more exercise. When I gave it a whirl and found out my body just wasn't going to play ball, I really gave myself a hard time., chiding, berating and generally being mean and unkind to myself. It achieved nothing positive.
During the week prior to Christmas this year, I managed to catch up with a number of old friends and acquaintances. Many took the time to visit me, and others who were unable to do so  made arrangements to make it as easy as possible for me to visit them, thinking about disabled parking availability and ensuring I didn't have to walk far, etc. Another friend helped me make Christmas treats. The kindness shown by all these lovely people touched me this year especially.
One very old childhood friend I've just managed to catch up with recently made an effort to pop over with something pretty special. It wasn't the fact she came with a gift. It was the thought and meaning within the gift itself, and the kindness behind it that was so wonderful.
The tree is made from driftwood that she collected from a special beach that we used to love hanging out at when we were teenagers. The stones in the pot also from the same beach, and the whole thing she created with care.
My resolve this year is to be kinder to myself and to others. With such examples of the same being offered to me, it's given me a first-hand experience of receiving kindness to work forward from.
Thinking about my friend's gift, I understood that the giving of it was the very end part of her kindness process. The power of the feeling I got when receiving the tree came from this process, not the tree itself.  Don't get me wrong, I love the end result' it's stunning! But when I understood the planning, thought, effort and meaning that came before it, I was blown away.
Kindness is not about offering an act or product that is supposed to resemble a process. No matter how convincing the offering, without the internal process of the giver, it's empty, and holds no power. Making the world a better place is actually about what happens in the giver's heart and mind.
I was driving in heavy Christmas traffic. While negotiating a busy road, I noticed a vehicle trying to turn into the flow of cars. On the outside I plastered a cheery smile on my face and waved the driver through.  At the same time, I felt my stress level rising, heard my mouth muttering about the "stupid person for not planning their route better" and experienced an echo of resounding emptiness within. Although my "act of kindness" looked good, it wasn't actually kind. It was just a performance.
I realized that  the way it made me feel does not actually result in making the world a kinder place. I figure now that having to act makes people frustrated that they have to pretend, that they must look to be doing the right thing. It results in bitterness and resentment.
Genuine kindness begins in the heart and the mind. Actually, if it doesn't make it to becoming an actual act immediately, I think that's OK, because feeling inner peace eventually will evolve into practical offerings that make the world a better place.
So, to my resolution then. I believe the answer is to work on my internal feelings of kindness toward myself. If I can see the good things there, surely I can see good more easily in others. And so the kindness process will begin. I'm looking forward to seeing the results. My little tree shall be my inspiration.
Happiest new year, all.
Note: Scleroderma News is strictly a news and information website about the disease. It does not provide medical advice, diagnosis, or treatment. This content is not intended to be a substitute for professional medical advice, diagnosis, or treatment. Always seek the advice of your physician or other qualified health provider with any questions you may have regarding a medical condition. Never disregard professional medical advice or delay in seeking it because of something you have read on this website. The opinions expressed in this column are not those of Scleroderma News, or its parent company, BioNews Services, and are intended to spark discussion about issues pertaining to scleroderma.