Facing Scleroderma with the Help of Family Matriarchs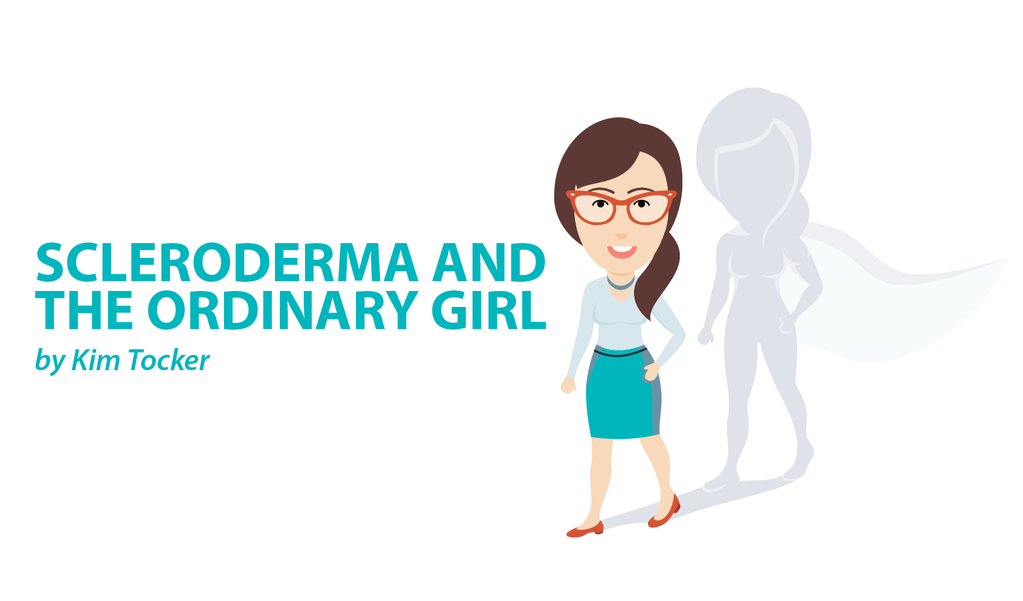 I've always been a highly sensitive person, even prior to getting scleroderma. So, I'm not a big movie fan, as I get distressed at the violent, misogynist, and twisted thinking that seems to go into the production of many of the cinematic offerings available these days.
I even remember being messed up after watching the fairly tame movie, "The Curious Case of Benjamin Button," a story about a man who ages in reverse. The whole concept of what this twist of fate meant for Benjamin was emotionally exhausting for me to comprehend. How could life be so cruel as to inflict this unnatural switch-around of the normal aging process onto this poor fellow?
The frighteningly alarming thing is that scleroderma has brought about a similar distortion to my life. While it isn't quite a clear swap, scleroderma certainly has introduced a bizarre disorganization to my aging process.
Prior to my diagnosis at age 45, I had certainly embraced the fact that I was now middle-aged. I had gladly given up the unrelenting effort to try to act and look the way I did at 25. Gone were the bikinis, weekend parties until the early hours, and unforgiving everyday workouts at the gym. But I was still enjoying my life, complete with managing to stay fit, enjoying a few drinks with friends, and not really getting overly hung up on my middle-aged spread.  
Then scleroderma arrived.
Now, when I get up and move, I feel myself walking as someone much older — the shuffle, hunched shoulders, and stiff, slow gait. People behind me in the supermarket see a reasonably normal looking 50-year-old and get very impatient when I move at such a slow pace. It doesn't help that my joints are always causing pain and discomfort. Sometimes, I have to eat soft foods that are mashed because of scleroderma-induced esophageal dysmotility.  
Many of my medications are staples in the rest of home pharmacies: blood pressure medications, blood thinners, and diuretics, to name a few. I have an alarm on my phone that goes off to remind me to take them daily. My scleroderma brain fog and fatigue make me forget what medications I've taken.
When going out, venues must be considered: Where are the toilet facilities, is there disabled parking on site, is seating readily available? Stairs are a problem. I must consider how late an evening may go on for, and ensure I have a nap during the day in preparation. 
Although I am only 50, I have realized that I have developed, through necessity, the mindset and behaviors of a much older person. However, I have decided to remain as positive as possible about my disorganized aging process because there is simply no escaping the reality. My focus has turned to my mother, who is now 76, and my two grandmothers, sadly no longer with us.  
Mum is facing a hip replacement but continues to use her exercycle and dress in her usual classy style. Complete with fun trimmings, she wears flashing star earrings at Christmas time and a sparkly, bright, paisley-patterned walking stick. She faces her aging process with cheer and good grace.
I also remember both my grandmothers remaining positive, caring women, never complaining about being older and slower, and never ever becoming bitter about it. Both of these beautiful women aged in the most graceful and dignified manner, and each in their own ways. My mother continues to do so — what amazing role models.
Yes, scleroderma has messed with my aging process in ways beyond my control. And while I've learned to respond accordingly, I have also learned valuable lessons from the older women in my clan. Especially about positive self-respect (regardless of age), and the ageless value of remaining kind, finding humor in life, and being gracious and forgiving.
Despite being forced by scleroderma to practice these lessons way too early, I feel privileged and fortunate to have had such wonderful role models.
***
Note: Scleroderma News is strictly a news and information website about the disease. It does not provide medical advice, diagnosis, or treatment. This content is not intended to be a substitute for professional medical advice, diagnosis, or treatment. Always seek the advice of your physician or other qualified health provider with any questions you may have regarding a medical condition. Never disregard professional medical advice or delay in seeking it because of something you have read on this website. The opinions expressed in this column are not those of Scleroderma News, or its parent company, BioNews Services, and are intended to spark discussion about issues pertaining to scleroderma.