Exercising with Scleroderma: The Paradox of My Enthusiasm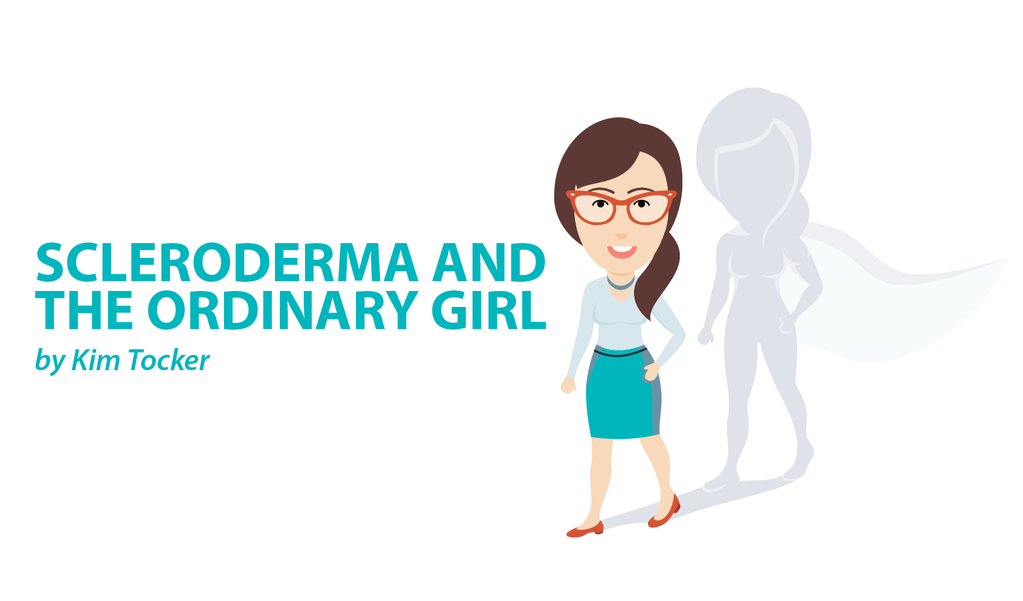 As a scleroderma patient, I have a trusted team of medical experts who work with me to help keep me as well as possible, and prescription exercise is part of their treatment plan. This week, however, I've had to admit that I appear to be having a huge issue with managing any kind of workout requirements.
I had been back to my physiotherapist, who gave me some excellent exercises to help with my knee, joints and muscles. I felt excited and motivated to try them.
The next morning, I woke up and immediately knew I was in luck! I was having a good day, as my pain levels were minimal, and the scleroderma gods were smiling down on me. So I launched into the new exercise regime with gusto.
I gave my all, enthusiastically completing all of the prescribed exercises exactly as I was supposed to do. I felt great; my ego was pumped, I was excited and I felt a rush of exuberance. It was heady stuff. Proudly, I boasted of my achievement to family and friends.
That night, I had very little sleep. My pain meds weren't enough. The next day, I crashed. The pain was intense and I could do no exercises. None. I felt deflated and disappointed and just couldn't understand it. Enthusiasm is supposed to be a good thing, right? An admirable quality, the fuel that pushes you on toward bigger and better things.
I see the enthusiasts everywhere on Facebook, with a Fitbit map showing how far they have jogged, before and after shots of dramatic weight loss, achievers telling their stories and offering coaching wisdom and direction. People enjoy being around these motivated people; their excitement and spirited messages about "you can achieve anything if you put your mind to it, the only thing stopping you, is you!" is their catch cry. Particularly admired is their enthusiasm and "go, get 'em, give it all you've got" attitude. I, too, had been so proud of my gung-ho leap into achieving my goal and completing the exercises.
As I lay there the next day in a sorry state, recovering, I noticed my dysfunctional pattern.
Since being diagnosed five years ago, I've realized that I just don't seem to be able to regulate myself at all when it comes to physical exercise. As soon as I have a "good" day (minimal pain and a little bit of spare energy), I throw myself into it fervently. That always results in a total physical meltdown the following day, and this lasts for at least a week. Then, as soon as I'm recovered enough and another good day comes, I'm at it again. And so the cycle goes.
The temptation to grab those "good days" and suck every bit of life out of them is powerful. When chronically unwell, these days are like gold, and I try to cram in every possible achievement I can. Also, the desire to be one of the admired "lively, spirited and enthusiastic" people is a potent enticement. My ego needs attention. I want to be known as the girl who overcame her pain and achieved all of the exercises. Not the girl who did OK, worked at things with a measured approach and at some point got to her goal, but it took so darn long that everyone forgot what the goal actually was after the first three months.
Quietly working away at one exercise over a week rather than a day, taking naps in between, and finishing only a quarter of the exercises set is neither  something that elicits a "wow" response from the world, nor from myself. But committing to exercise in this quiet, contemplative manner will need more discipline and commitment than any gung-ho, "go hard or go home" approach, that's for sure.
The truth is that as boring and unexciting as it is, this ordinary girl has to accept that having scleroderma means slow and steady wins the race. Not fast, furious, fervent and fantastic, and not, "Look at me, look at me!" My ego can really trip me up sometimes.
***
Note: Scleroderma News is strictly a news and information website about the disease. It does not provide medical advice, diagnosis, or treatment. This content is not intended to be a substitute for professional medical advice, diagnosis, or treatment. Always seek the advice of your physician or other qualified health provider with any questions you may have regarding a medical condition. Never disregard professional medical advice or delay in seeking it because of something you have read on this website. The opinions expressed in this column are not those of Scleroderma News, or its parent company, BioNews Services, and are intended to spark discussion about issues pertaining to scleroderma.