Physicians Should Rethink Their Pain Assessment Filters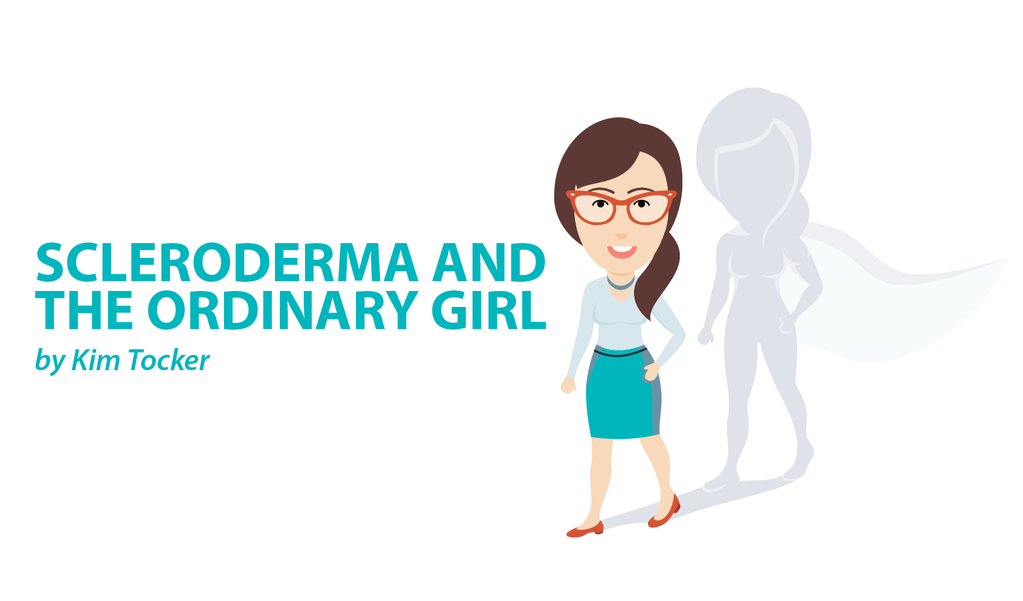 Many patients with scleroderma experience severe pain. Pain relief and management is a vital necessity for scleroderma patients. Especially because their pain can present itself in many formats, and at varying degrees. However, pain is often isolated within the patient, making it is invisible to others. Because of this, it is difficult for someone else to accurately assess in terms of how intense it is, or how much the patient can tolerate.
Scleroderma patients often end up in the ER, which means dealing with unfamiliar doctors and nurses. In my experience, there are issues accessing appropriate and effective pain relief. These problems cannot only arise when dealing with unfamiliar medical staff, but also when dealing with their own usual leading medical professional. At worst, some patients must deal with both scenarios.
While I am not a doctor and don't fully understand pain from a scientific medical model, I certainly know what it is like to be the patient who is experiencing chronic pain. I have found that no matter how often I present my pain to differing medical professionals, their resulting response is not about my actual pain experience. It is really about how that professional chooses to perceive my pain.
Here's where things can become problematic. The medical professional then takes the patients reported experience of pain, and runs it through their own "pain assessment filter." If they happen to have a faulty filter, then they won't be able to access the patient's pain accurately. It becomes distorted.
So, what have I noticed about medical professionals with faulty pain assessment filters?
It ultimately it comes down to how much they decide to trust me. If their pain assessment filter tells them I am not trustworthy enough to be presenting the truth about my pain experience, then they will be assessing it as something different to what it is.  
I assume there are all sorts of reasons why medical professionals have developed inaccurate pain assessment filters. They may believe middle-aged women to be histrionic, or maybe they love the science of medicine, but aren't highly skilled in relating to people. Perhaps they have not personally experienced high pain levels, or maybe the patient has tattoos and somehow they equate this with someone who is especially suspicious (and perhaps a drug seeker).
Whatever it is, there is no doubt that they mistakenly have allowed their own detrimental personal prejudices and experiences to become part of their pain filter design. Appropriate pain relief then can be withheld if they deem the patient untrustworthy.  
In these kinds of situations, the power imbalance is appallingly obvious. The consequences result in chronically unwell patients suffering with pain that makes their lives extremely difficult.
Patients who suffer chronic and unmanageable pain have had enough. I believe this is one of the reasons that they have begun to take back their power, and are increasingly seeking their own solutions for pain relief. I note this particularly in the growing interest and use of cannabis, regardless of whether it is illegal or legal.
Certainly there are occasions when a patient may be intentionally inaccurately presenting their pain because of psychological or addiction issues. Both of which also require an empathetic, but different response. It seems that the more experienced (and instinctively kind), medical professionals do not have difficulty in understanding the difference between these patients, and the chronically unwell scleroderma patient. Unfortunately, there appear to be numbers of medical professionals that allow their personal cynicism to prevail.
Perhaps one small step toward a solution to this situation might be for the medical professionals to adopt a different technique. Rather than asking themselves "What if they are misrepresenting their pain?" perhaps a more helpful approach would be to ask themselves "What if they aren't?"
For the scleroderma patient suffering with chronic pain, not being believed is a damaging and dangerous experience. But when patients take back their power and raise their voice, we can hopefully change things for the better, and help enlighten medical professionals along the way.
***
Note: Scleroderma News is strictly a news and information website about the disease. It does not provide medical advice, diagnosis, or treatment. This content is not intended to be a substitute for professional medical advice, diagnosis, or treatment. Always seek the advice of your physician or other qualified health provider with any questions you may have regarding a medical condition. Never disregard professional medical advice or delay in seeking it because of something you have read on this website. The opinions expressed in this column are not those of Scleroderma News, or its parent company, BioNews Services, and are intended to spark discussion about issues pertaining to scleroderma.