Earthquake Can't Shake the Will of This Scleroderma Patient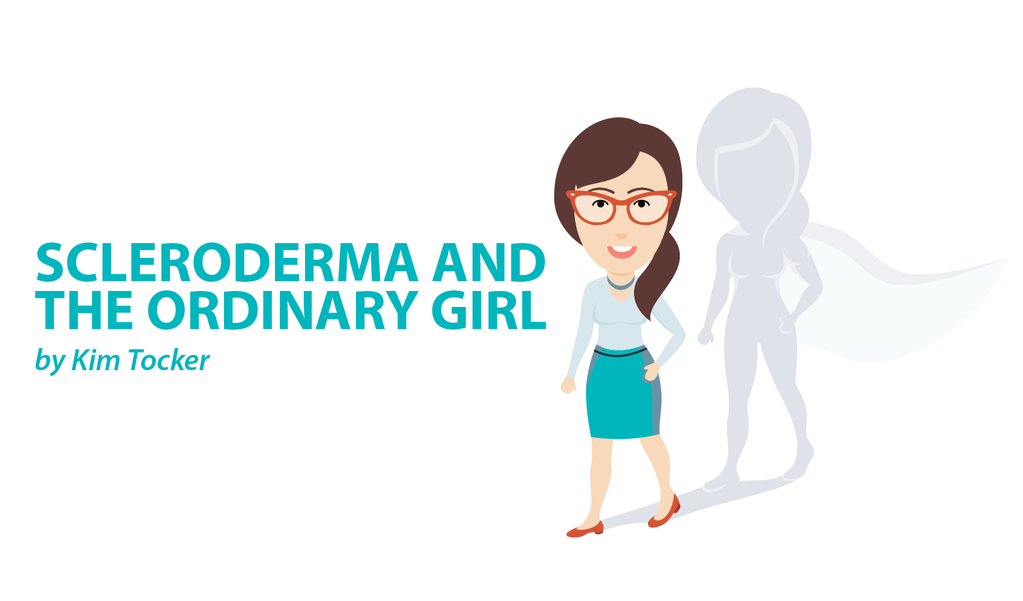 Five years ago, Christchurch, New Zealand, was woken with a huge earthquake rated 7.3 on the Richter scale, with the epicenter just three kilometers from our house. I recall sprinting up the hallway at about 3 a.m. to get to the kids while being thrown from side to side as the house rocked like some weird carnival ride. I was terrified the roof would fall on us as we ran.
A few months later I was working in town and an earthquake struck again, killing more than 200 people and destroying much of our beautiful city. I remember sliding under a table as the violent shakes took hold, then running as fast as I could to get outside.
On Nov. 14 we experienced another huge earthquake. It woke us up, and had us clinging to the door frames in our pajamas, while the house rippled and shook.
This time the earthquake was different
It was huge and very long (two minutes). The epicenter was about 100 kilometers from our home, and rated a jumbo 7.8 on the Richter scale. It tore through several of our beautiful, small, rural communities on the east coast of the South Island.
The other very clear difference was my experience of this earthquake. Naturally, I was terrified during each earthquake. But previously, within a few days I found strength and confidence to manage my fear and carry on. However, I was well then. I didn't have scleroderma.
Not this time
When this quake hit, I didn't leap out of the bed and sprint down the hall. I struggled out of bed and stiffly limped to the doorway. I didn't shout to the kids; my lungs don't do shouting now. At times they struggle with just talking. My sore, swollen fingers couldn't hold the frame of the doorway. Suddenly I realized that if I tried to run outside once the shaking stopped, I wouldn't be able. I can't move fast enough; if it started again and the roof fell in, I'd be squashed.
My body is the vehicle I have to travel through this life. If your car has a defect and doesn't run well, then you're not going to take it anywhere. What it didn't start and you needed to get to an important job interview, or if it conked out in the middle of nowhere during a rainstorm?
With having scleroderma, how can I trust my body to respond when I need it to move fast, hold tight or scrunch itself under a table? Crikey, I can't even hold a knife to cut things, or have enough energy to unload the dishwasher without resting in-between plates!
It has been a sobering week for me.  I have been questioning how disabled people like me manage, and even survive in natural disasters. That phrase "survival of the fittest" kept coming to mind. Does this mean I don't have a right to survive because I'm not one of the fittest? What does this mean for my value as a human? There was much deep, dark thinking going on between aftershocks.
However, all is not lost!
Conclusions
Being disabled means parts of me don't work well. So, now I have different needs to enable me to survive. This week, I intend to re-evaluate our survival kit, to assess the necessities I will require to manage in a natural disaster. A fortnight's worth of medications. Access to a way of being able to move quickly —something with wheels. Gripping gloves for my hands. It's purely about adapting to my scleroderma, just as I normally do when there isn't an earthquake.
Most importantly, I am just as valuable and worthy as able-bodied people. How ridiculous for me to even feel for a moment that I am not! If I have the will to survive the turmoil going on inside my body, then I have the will to survive the turmoil going on outside it, too.
Scleroderma has taught me to "hang in there." When the going gets tough, the tough get going, so put that in your pipe and smoke it, mother nature!
Note: Scleroderma News is strictly a news and information website about the disease. It does not provide medical advice, diagnosis, or treatment. This content is not intended to be a substitute for professional medical advice, diagnosis, or treatment. Always seek the advice of your physician or other qualified health provider with any questions you may have regarding a medical condition. Never disregard professional medical advice or delay in seeking it because of something you have read on this website. The opinions expressed in this column are not those of Scleroderma News, or its parent company, BioNews Services, and are intended to spark discussion about issues pertaining to scleroderma.