The Scleroderma Olympian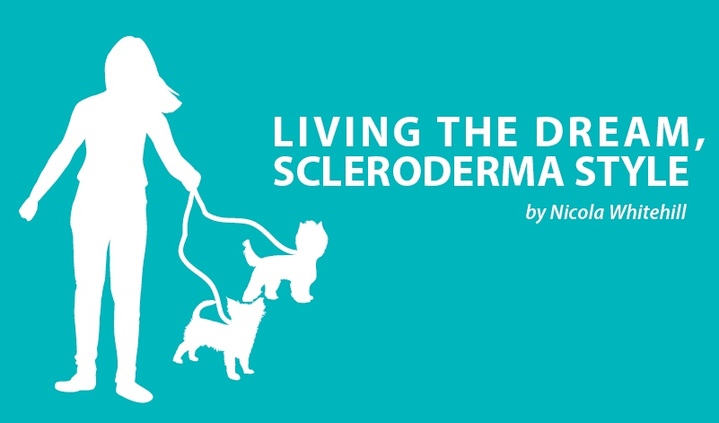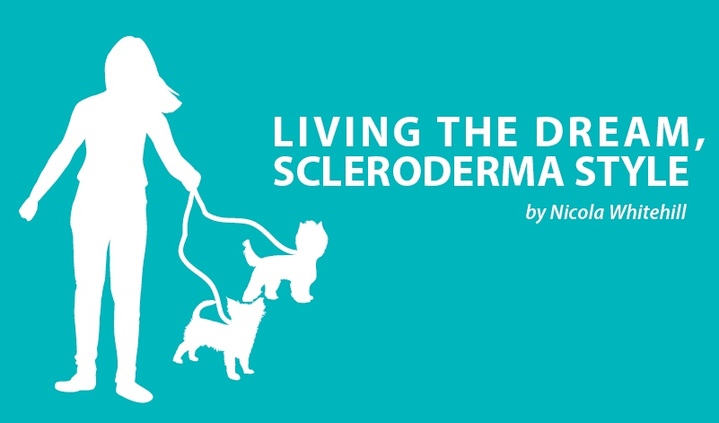 Last week saw the start of the Olympic games in Rio de Janeiro, Brazil, with 206 nations participating.
I have often likened my diffuse scleroderma experience/existence to being similar to that of an Olympian athlete, but without the athleticism and without any competition with anyone else — the "gold medal" being to feel better, stop the progress of disease within my body, and return my body to well-being. I am more than aware that the medical outlook and the textbooks give my "gold medal" vision a rather different outlook.
However, given that my diagnosing doctor gave me a 15-month prognosis back in 1997, I am independent to the "expected" medical outlook of what symptoms my body should now be displaying due to the time duration, and remind myself that I am not my body, or a textbook definition.
Comparing my scleroderma experience to an Olympian lies in the forward planning and preparation required to complete the most basic and simple of tasks, which are my sporting events — along with a winner's attitude.
As I have discussed in previous posts, my main current scleroderma health challenges now relate to my musculoskeletal involvement — mobility, fatigue, pain, and gastrointestinal.
I have managed to control my skin involvement to a tolerable, manageable level by daily bathing in liquid paraffin, followed by moisturizing with a thick emollient.
I am delighted that my skin has reversed back to normal skin by 95 percent. I can stretch out my arms without any tightening to my chest. At the height of my disease activity, this was impossible for me to do and was excruciatingly painful. In 1999, I had a most unpleasant experience at a friend's wedding reception when dancing in a circle with everyone linking arms, and my tight skin made me unable to take part.
Now, my daily routine is dedicated to addressing my symptoms to make my day as easy as possible. My mermaid bathing routine not only helps my skin, but also my swollen joints and circulation. Due to me having little success with the medications used to treat Raynaud's, I am always mindful to prevent a Raynaud's attack in the first place. For me, this is helped by a warm bath within an hour upon waking, otherwise it is likely that getting undressed to get into the bath will prompt a Raynaud's attack.
Getting into the bath also brings along challenges to a "tin man" body, requiring caution and alteration in style. Sadly, my days of being similar to Daisy Duke getting in and out of her car in the TV program "The Dukes of Hazard" are a distant memory.
While in the bath I will drink my squeezed lemon and water, which activates my gastrointestinal system. My last blog post focused on my diet and nutrition routine.
Although my skin has reversed almost to healthy skin, it can sometimes itch and is very sensitive. This makes for wearing tight clothes a no-go, and I can only wear certain materials next to my skin. I am no longer able to wear jeans, as the denim is too harsh — even my soft Armani jeans, which have remained in the bottom of my wardrobe for too long…
I am not able to wear tights, leggings or the like. A track suit or sweat pants are more comfortable, as well as my pajamas, which has to be my preferred choice of clothing. I discussed more about the absconsion of my inner Bond Girl in my blog post "The Magic of Summer."
The actual reality of getting dressed is no longer the simple task that it used to be. Buttons and zippers can bring along levels of frustration way disproportionate to their actual size. I now remove this anger/patience trigger by buying and wearing clothes that are easy to put on and wear, with my fashionista pride pushed to the wayside.
All in all, the entire routine for me (my body) to be ready to be able to leave my front door with all controllable symptoms at a tolerable level takes me three hours upon waking. I have tried to hone a faster routine, but my body dictates the pace, and usually feels as though it has been covered in barbed wire and dipped in concrete.
Living with scleroderma has made me have to be mindful of managing my time. Medical appointments take priority in my diary, with me needing "rest" days before and afterward. The rest days must be interpreted as that — "rest days" and not "being lazy days," as rest days are extremely important for the body to recover.
I have had to very much become independent of the good opinion of others when it comes to "rest days" and "not getting dressed days," especially when someone may think that they are trying to be helpful with their comments of "you have to push yourself," when in fact, they haven't a clue and are in no place to be offering such judgements since they are not living with my diagnosis.
Sadly, I have experienced this from fellow patients, also. This is an important reminder that there are no two scleroderma patients who present with the exact same set of symptoms.
So although there are no sporting events in the Olympics which this scleroderma patient could actually take part — not even in the Paralympic events — I will be fixated to my TV screen for the duration of the games.
The dedication and commitment to make an Olympic athlete are most definitely the golden hallmarks of the long term scleroderma survivor — along with attitude, which is everything, so pick a good one. I want to feel good.
Thanks to Sharon Esposito for her wonderful tin man image.
Note: Scleroderma News is strictly a news and information website about the disease. It does not provide medical advice, diagnosis, or treatment. This content is not intended to be a substitute for professional medical advice, diagnosis, or treatment. Always seek the advice of your physician or other qualified health provider with any questions you may have regarding a medical condition. Never disregard professional medical advice or delay in seeking it because of something you have read on this website. The opinions expressed in this column are not those of Scleroderma News, or its parent company, BioNews Services, and are intended to spark discussion about issues pertaining to SSc.