DAY 10 Scleroderma Awareness Month: Skin Involvement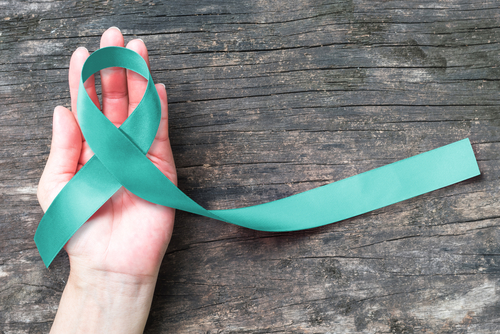 One of the major organs affected by Scleroderma is the thickening of the skin, as the name implies, Sclero, meaning thick, derma, meaning skin.
This is usually the first tell-tale symptom to prompt a diagnosis. Skin involvement can vary depending on the type of scleroderma, with the diffuse type involving most, if not the entire, body.
Please see Day 1 Scleroderma Awareness Month for the level of involvement in each different type information. Click here.
As well as, Day 4 Symptoms — click here
Skin involvement is used as one of the criteria required for the classification of a scleroderma diagnosis, as by the ACR / EULAR globally recognised and accepted guidelines.
Please see Day 6 Scleroderma Awareness Month: ACR / EULAR guidelines — click here.
Skin involvement is measured using the Modified Rodnan Skin Score test, (mRSS) where thickness of the skin and its location on the body are the focus.
Steen and Medsger reported in Arthritis Rheum, 2001, that "improvement in skin thickening in systemic sclerosis is associated with improved survival." Which of course is encouraging, however, skin thickness cannot be regarded as a direct indicator of internal organ involvement. Although, it can be used as a helpful aid upon further medical diagnostic tests being carried out to confirm internal organ involvement severity, if any.
Please see Day 5 Scleroderma Awareness Month: Diagnostic Tests — click here
Clinical trials involving scleroderma include the reduction in skin thickness / fibrosis as an endpoint to investigating whether a drug can be used to treat scleroderma.
Currently, most scleroderma treatment options that are available are focussed on reducing the fibrotic process, with the skin being the easiest non-invasive test indicator for confirmation.
For more information on skin thickness and testing, click here
From a patient perspective — having thick, tight, itchy skin is extremely painful and debilitating. The sensation is similar to feeling as though your body's outer layer has shrunk a few sizes too small to house your body. This makes for routine blood tests almost impossible due to skin thickness and so a portacath / portavein can sometimes be an alternative option, as seen in today's image (above).
When I presented with my initial symptoms back in the Autumn of 1997, the skin on my hands, arms, thighs, and chest was extremely tight, sore, sensitive, thick, and itchy. I was prescribed methotrexate, but decided to try homoeopathy and reflexology first.
Within 5 months I returned to the hospital unable to stretch my arms or legs out as my skin was so tight. This was accompanied by immense exhaustion and joint swelling and pain. This time, I took the methotrexate, and then prednisolone, and then hydroxycholoroquin, and then cyclosporine and then tacrolimus, with little symptom relief effect, other than horrendous side effects including nausea, lack of appetite, and fatigue.
In December 1998, I arrived at The Royal Free Hospital to see Prof Black. She stopped all of my medications and subjected me to 5 rounds of iv cyclophosphamide, combined with 2g mycophenolate mofetil.
Prof. Denton then took over my medical care and continued with the mycophenolate 2g /day regime until 1st March 2004 when I qualified as a self employed practising barrister, and I decided to decrease the dose with view to stopping the tablets, completely.
The 29th June 2004 was the last day I appeared in Crown Court wearing my wig and gown, as I had to accept that the 60 hour a week role was too demanding for my body. And, as it has turned out, randomly, this date was subsequently made World Scleroderma Day! And so it is quite meaningful and poignant for me!
To read my blog post about World Scleroderma Day, click here.
I am overjoyed that my skin is now at 95% reversal, and I am now 12 years chemo / immunosuppressant free. Although, I no longer have skin tightening or thickening, my skin is extremely sensitive with the outer layer being quite thin, similar to tissue paper, with my sweat glands having been altered also.
Not long after diagnosis, I started a daily skincare regime, which has proven to be essential for me to help ease my skin symptoms. This involves starting my day by bathing in liquid paraffin, and then moisturising with a thick emollient. I use Oilatum Plus in the bath, and Hydromol cream for my body. I have tried all sorts of different skincare product combinations, but have found that this is the best combination which works for me.
I am not able to have a shower, as the process takes out too much moisture from my skin — even if I use baby oil! A warm bath also helps ease my constant musculoskeletal pain and joint pain. And of course, on some days, just performing my skincare routine can be the most that I can do for that day.
My skincare routine has been the springboard for me creating a scleroderma awareness presence in the media, possibly at the expense of my marital status — haha! Read the latest round of news coverage concerning my Scleroderma advocacy efforts:
All in all, current treatments are only successful with reducing skin fibrosis if the patient presents at the clinic early enough to be responsive to the treatment, and even then it is hit and miss, as there are no two patients who display the exact same set of symptoms, and may not respond to the treatment.
The more modern treatments such as mycophenolate are more specific in their action and are known as "biologics," which have also been shown to be better tolerated and have an improved side effect profile.
However, these treatments are only targeting symptom progression and are not a cure. The biologic treatments are the key to unlocking the mystery of the autoimmune disease holy grail — in my view!
Note: Scleroderma is strictly a news and information website about the disease. It does not provide medical advice, diagnosis, or treatment. This content is not intended to be a substitute for professional medical advice, diagnosis, or treatment. Always seek the advice of your physician or other qualified health provider with any questions you may have regarding a medical condition. Never disregard professional medical advice or delay in seeking it because of something you have read on this website. The opinions expressed in this blog article are not those of Scleroderma News and are only intended to spark discussion about issues pertaining to the disease.